Tampa General Hospital Joins March for Babies as Presenting Sponsor
Published: Dec 2, 2019
By Tampa General Hospital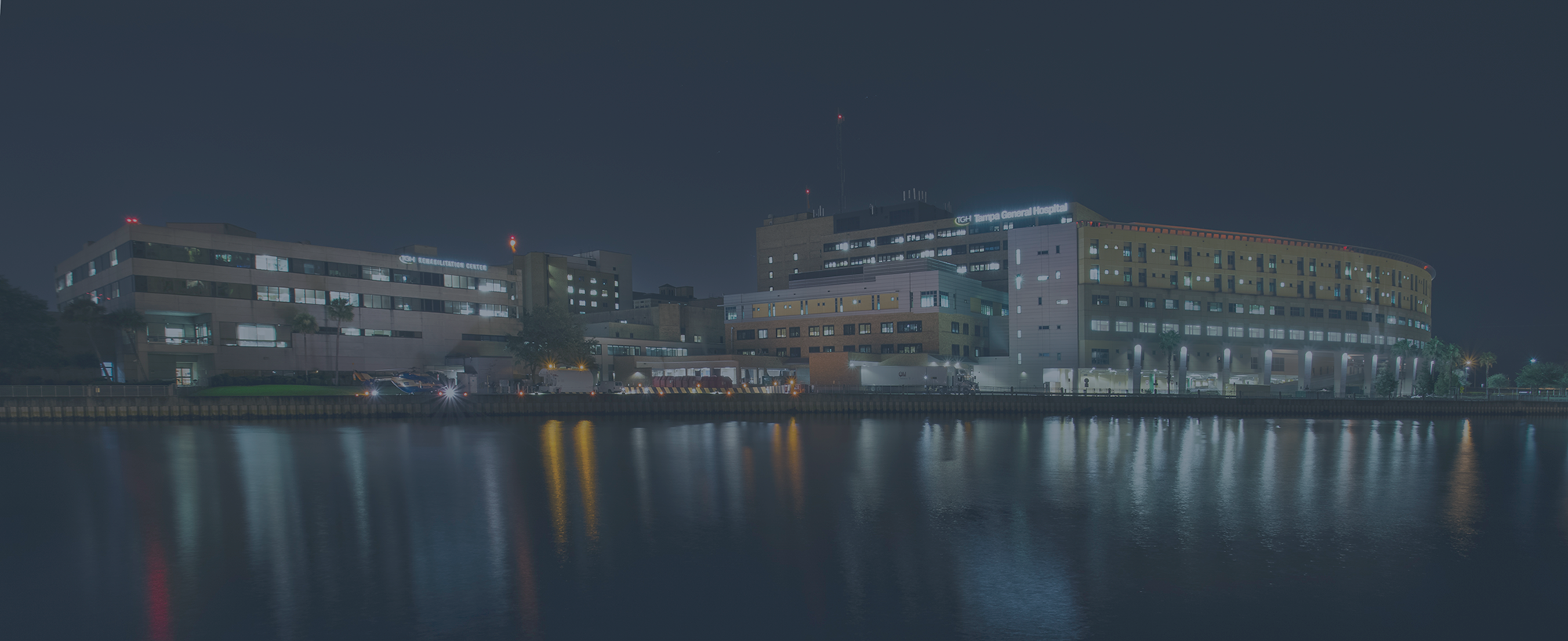 Tampa, FL (Dec. 3, 2019) – More than 22,000 babies in Florida will be born prematurely this year — and Tampa General Hospital is helping March of Dimes lead the fight for the health of all moms and babies by becoming the Presenting Sponsor of the 2020 Tampa Bay March for Babies.
Through advocacy, education and research, March of Dimes is working to level the playing field so that every mom and baby get the best possible start.
"We are a teaching hospital and we care for high-risk mothers," said Sherri Badia, interim director of Women's and Children's Services at Tampa General Hospital. "Tampa General has the highest level of Neonatal Intensive Care Unit, so that all the patients who deliver here have the best care."
The hospital's Jennifer Leigh Muma Neonatal Intensive Care Unit cares for premature and critically ill newborns. The Level IV unit has 52,000 square feet, 82 beds and includes isolation rooms and an infant stabilization unit. TGH is one of 12 Regional Perinatal Intensive Care Centers designated by the state of Florida to deliver the highest level of care to premature and sick infants.
Last year, the Tampa Bay March for Babies event raised $775,500. This year, Tampa General Hospital hopes to surpass that by becoming the presenting sponsor and substantially growing its team fundraising participation.
"March for Babies gives us a unique opportunity to help the community we love and to support the families of our colleagues," said Jenni Daboll, nurse manager of Tampa General's Ante Postpartum Unit and the hospital's team captain for the March for Babies team. "One in ten of our babies here in Florida is born prematurely, and that's just not acceptable." 
"We're grateful and excited to have Tampa General Hospital participating in this year's 2020 Tampa Bay March for Babies as our Presenting Sponsor," says Steve Manuel, Senior Development Manager for the March of Dimes. "The passion and commitment of Tampa General Hospital's staff will be a tremendous factor driving the success of the event and supporting the health of moms and babies here and across the country," he said.
The 2020 Tampa Bay March for Babies will be held on April 25, 2020 at Amalie Arena. Tampa Bay area residents can sign up at www.marchforbabies.org/event/TampaBay for a specific walk or the virtual walk
March of Dimes gives more than 4 million babies born each year the best possible start. Nearly half a million of them are born prematurely or with birth defects. Premature birth and its complications are the largest contributors to infant death in the U.S. and pregnancy-related death has more than doubled over the past 25 years.
ABOUT TAMPA GENERAL HOSPITAL
Tampa General Hospital, a 1007-bed non-profit academic medical center, delivers world-class care as the region's only center for Level l trauma and comprehensive burn care. It is one of the nation's busiest adult solid organ transplant centers and is the primary teaching hospital for the USF Health Morsani College of Medicine. With five medical helicopters, Tampa General Hospital transports critically injured or ill patients from 23 surrounding counties to receive the advanced care they need. Tampa General houses a nationally accredited comprehensive stroke center and its 32-bed Neuroscience Intensive Care Unit is the largest on the West Coast of Florida. It also is home to an 82-bed Level IV neonatal intensive care unit, and a state-certified spinal cord and brain injury rehabilitation center. Tampa General Hospital's footprint includes 14 Tampa General Medical Group Primary Care offices, TGH Family Care Center Kennedy, TGH Brandon Healthplex, TGH Virtual Care, 15 outpatient Radiology Centers and a TGH Urgent Care located in Brandon. As one of the largest hospitals in Florida, Tampa General Hospital is first in the state to open a command center in partnership with GE Healthcare. For more information, go to www.tgh.org.
ABOUT MARCH OF DIMES
March of Dimes leads the fight for the health of all moms and babies. We support research, lead programs and provide education and advocacy so that every baby can have the best possible start. Building on a successful 80-year legacy of impact and innovation, we empower every mom and every family. Visit marchofdimes.org or nacersano.org for more information. Visit shareyourstory.org for comfort and support. Find us on Facebook and follow us on Instagram and Twitter. March for Babies is sponsored nationally by Kmart, Famous Footwear, Macy's, HCA, Cigna and regionally by Publix Super Markets, Inc. March for Babies is sponsored locally by Tampa General Hospital as the 2020 Presenting Sponsor.