One of Five Centers In U.S. For CRT and Cardiac Conduction System Pacing
Published: Jan 29, 2021
By Tampa General Hospital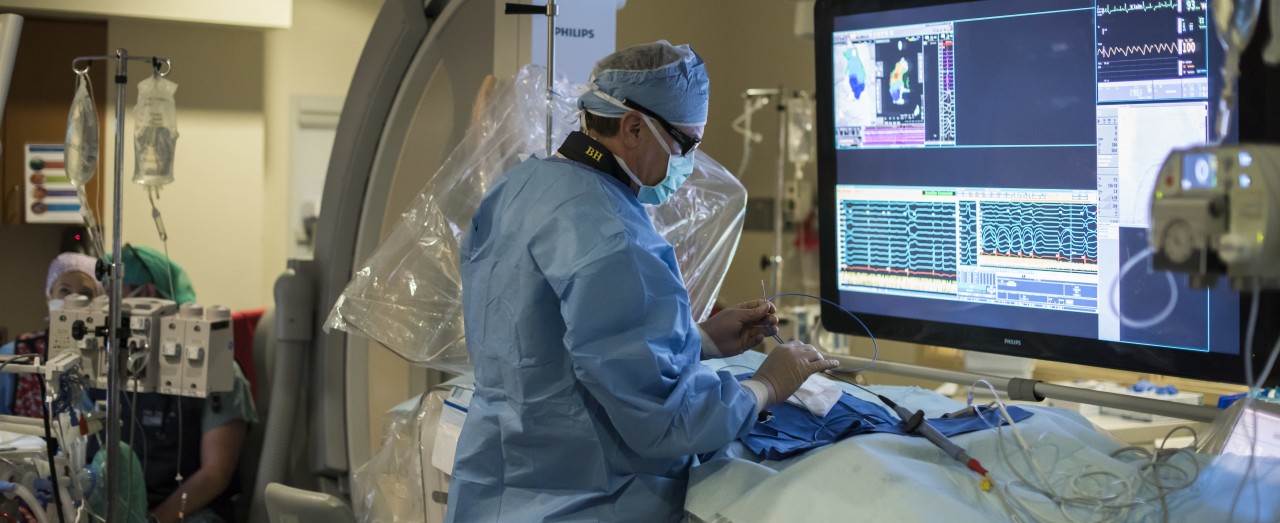 Led by Dr. Bengt Herweg, Tampa General's Electrophysiology Center of Excellence is a leader in cardiac resynchronization therapy (CRT) and has been one of only five centers in the U.S. to offer cardiac conduction system pacing. This technology helps create normal heart activity with fewer side effects and less risk of heart attack. Dr. Herweg has participated in several landmark clinical trials that mapped fibrotic tissues of the heart, and his publications on resynchronization and conduction system pacing are considered to be among the most impactful in the field. In December of 2020, Dr. Herweg successfully implanted Florida's first Respicardia Inc. remede® System for the treatment of central sleep apnea.
Tampa General is a leading referral center for tertiary and chronic atrial fibrillation, failed ablations, scar tissue associated with heart disease, and post-surgery complications. It is one of very few centers performing ablations to treat ventricular tachycardia—a condition that can be life-threatening within seconds. Tampa General is also a recognized referral center for the most difficult cases, such as complex arrythmias and lead extraction.
Tampa General offers a multidisciplinary approach and full diversity of options often lacking at other centers. Board certified electrophysiologists care for thousands of patients suffering with the full range of heart arrhythmias, using pacemakers, bi-ventricular pacemakers and internal cardioverter defibrillators, as well as performing complex ablation procedures.