Breakthrough FFR Technology Aides in Interventional Stent Placement
Published: Jan 29, 2021
By Tampa General Hospital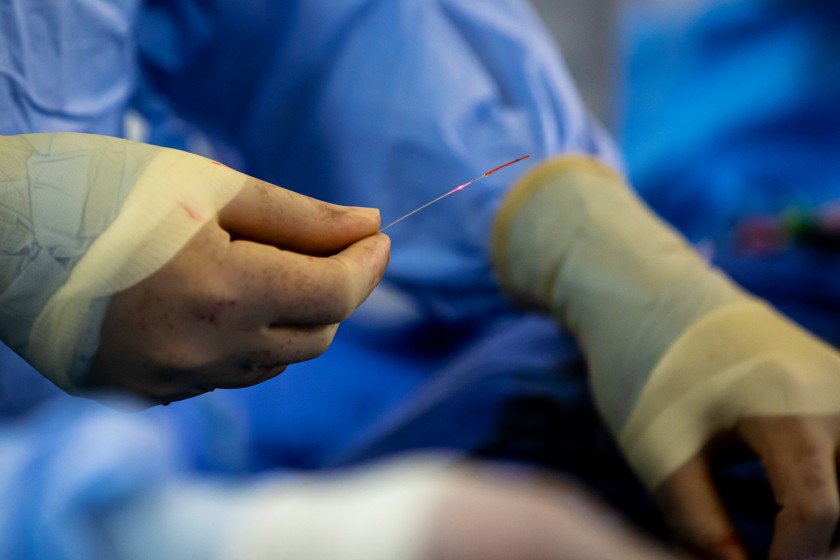 Tampa General's Interventional Cardiology Center of Excellence offers advanced treatment options for coronary disease, high-risk interventions, and research into new therapies. Medical director, Hiram Bezerra, MD, PhD, is an internationally recognized interventional cardiologist, who brings an expertise in intravascular imaging through FFR (fractional flow reserve), which helps interventional cardiologists best determine whether standard percutaneous coronary intervention (PCI) or protected PCI is appropriate for each patient.
FFR is a signature procedure at Tampa General not available at most facilities in the region. This breakthrough technology employs an extremely small heart pump to assist in stent placement and is ideal for patients at high risk for complications and severe heart disease. Nearly 80% of these cases are performed using FFR at TGH. Interventional cardiologists at TGH utilize ECMO to care for patients who have suffered cardiac arrest. The acute coronary syndrome (ACS) program cares for patients who present in the emergency with myocardial infarction and unstable angina.
A cross-functional team representing the CICU, catheterization lab and cardiac imaging specialists work with interventional cardiologists to provide a cohesive approach to care.
Tampa General's valve clinic facilitates interventional cardiology and cardiothoracic surgery collaboration for patient evaluation and determination of care. Intracardiac Echocardiography in Watchman Procedures, eliminate the need for transesophageal echocardiography (TEE) through intubation and increase the ability to execute same-day discharge.