Tampa General Hospital Named Blue Distinction Center+ for Maternity Care
Published: Sep 9, 2020
By Ellen Fiss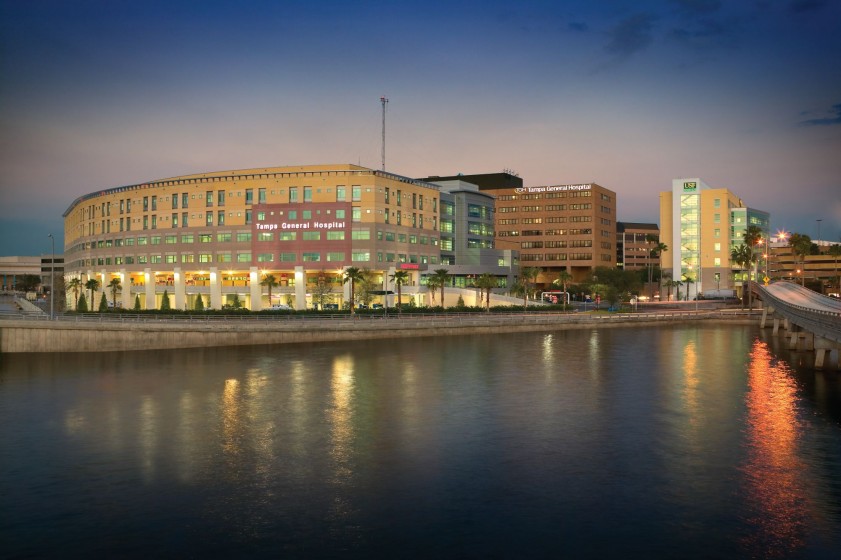 Blue Cross Blue Shield has named Tampa General Hospital a Blue Distinction Center+ for Maternity Care by demonstrating expertise and a commitment to quality care for vaginal and cesarean section deliveries.
Blue Distinction Specialty Care is a national program recognizing healthcare facilities and providers that demonstrate expertise in delivering quality specialty care safely, effectively, and cost-efficiently. The goal of the program is to help consumers find both quality and value for their specialty care needs.
Blue Distinction Centers+ demonstrate better overall patient satisfaction and a lower percentage of early elective deliveries. These nationally recognized facilities and providers are recognized not only for their expertise but also their efficiency in delivering that specialty care.
"We are honored to receive this distinction. A significant proportion of the mothers who choose us for delivery also have high risk conditions. This distinction means that they are receiving the high-quality care that they need," said Dr. Judette Louis, the Co-Director of Women and Children's Services at Tampa General Hospital. "Our midwives, physicians, nurses and members of the healthcare team are committed to maintaining a focus on the well-being of every mother and infant, so we can achieve best outcomes."
To be named a Blue Distinction Center+, Tampa General was evaluated on quality metrics by the medical community and quality measurement experts. Metrics that were measured included:
Maternity delivery volumes
Delivery types – either vaginal or cesarean delivery
Perinatal care quality measures such as unexpected complications, or hemorrhaging, venous thromboembolism, and maternal hypertension, management of opioid use disorder, and racial and ethnic disparities 
The evaluating agency looked at how Tampa General Hospital handled drills and simulations for adverse events, if the hospital collaborates with state perinatal quality initiatives and if it offers postpartum contraception education. 
Blue Cross and Blue Shield want hospitals to empower patients with meaningful information, so they can make the best choices for their healthcare to prevent unexpected, out of network costs for the consumer.  
In fiscal year 2019, Tampa General Hospital delivered 6,371 babies.
ABOUT TAMPA GENERAL HOSPITAL
Tampa General Hospital, a 1006-bed non-profit academic medical center, delivers world-class care as the region's only center for Level l trauma and comprehensive burn care. It is one of the nation's busiest adult solid organ transplant centers and is the primary teaching hospital for the USF Health Morsani College of Medicine. With five medical helicopters, Tampa General Hospital transports critically injured or ill patients from 23 surrounding counties to receive the advanced care they need. Tampa General houses a nationally accredited comprehensive stroke center and its 32-bed Neuroscience Intensive Care Unit is the largest on the West Coast of Florida. It also is home to the Jennifer Leigh Muma 82-bed Level IV neonatal intensive care unit, and a nationally accredited rehabilitation center. Tampa General Hospital's footprint includes 17 Tampa General Medical Group Primary Care offices, TGH Family Care Center Kennedy, TGH Brandon Healthplex, TGH Virtual Health and 18 outpatient Radiology Centers. Tampa Bay residents also receive world-class care from the TGH Urgent Care powered by Fast Track network of clinics, and they can even receive home visits in select areas through TGH Urgent Care at Home, powered by Fast Track.  As one of the largest hospitals in Florida, Tampa General Hospital is first in the state to partner with GE Healthcare and open a clinical command center that uses artificial intelligence and predictive analytics to improve and better coordinate patient care at a lower cost.  For more information, go to www.tgh.org.