Keeping Our Patients Connected Through Virtual Visits
Published: May 5, 2020
By Taylor Howard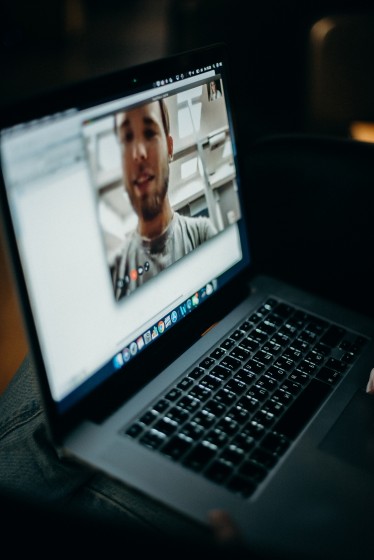 As the safety of our patients and team members remains our number one priority, we have had to modify our visitation policy over the past few months to adjust to the COVID-19 environment.  
During these times of limited visitation, we have continued to adapt to ensure families are able to be present with their loved ones who are in the hospital. We've seen a variety of services and organizations turn to virtual options during the COVID-19 pandemic, and now, so are patient visits. To help families and loved ones in the hospital stay connected, Tampa General Hospital now offers coordinated virtual visits as an option for all patients.
How do virtual visits work?
TGH nurse managers ask all patients during their daily rounds if the patient would like a virtual visit. From there, the TGH patient relations team coordinates these virtual visits through Skype, guiding the patient and their family and loved ones on how to download and join Skype if needed. The team has hosted over 100 virtual visits with anywhere from one family member to even 10 people or more.
"Tampa General Hospital is deeply committed to family presence and the importance of having the family as an active participant in the patient's care," says Lara Klick, Vice President of Patient Experience at TGH. "I am so proud of our patient relations team for stepping up and getting the family to the bedside, even if it's through an iPad. Our team has facilitated everything from birthday parties to family meetings using technology to include those who are unable to be at the bedside.  To see the joy in the faces both on the screen and in the room, makes it all worth it."
If you know a patient at TGH and would like to request a virtual visit, please call TGH Patient Relations at (813) 844-7249.
If you have any questions, please call the TGH Helpline at (813) 844-8084.