In-House COVID-19 Testing at Tampa General Hospital
Published: May 22, 2020
By Clarissa Rodriguez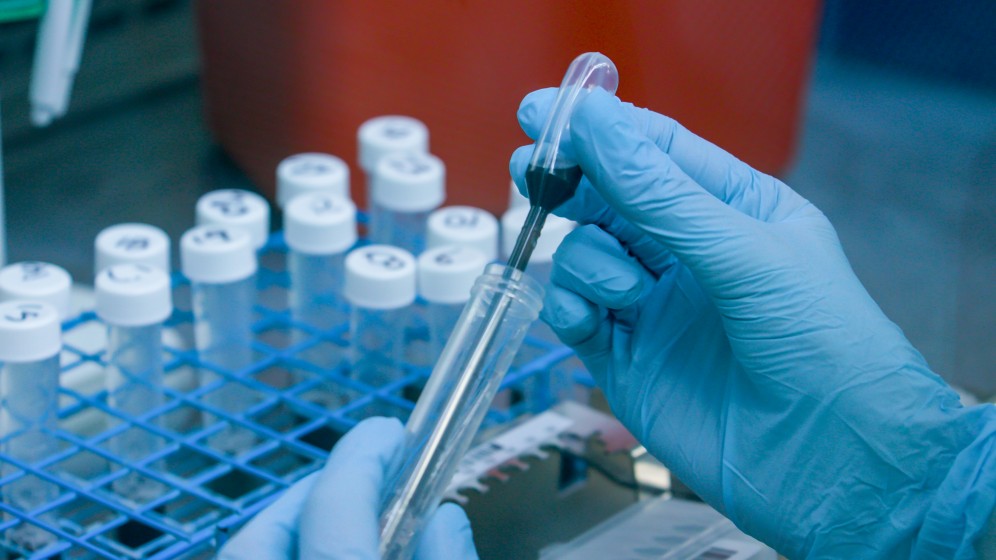 From healthcare workers on the frontlines to those simply staying at home, each of us has a part to play in the fight against COVID-19. 
At Tampa General Hospital, our indirect patient care teams play an important role in providing clarity and results in the face of uncertainty.
On March 12, 2020, TGH created an in-house COVID-19 testing lab that can turn around results in as little as four hours. The testing lab was staffed, and fully operational just 12 days after United States Vice President Mike Pence announced clinical labs could develop assays.
"We were motivated to bring testing in-house as soon as the FDA (Federal Drug Administration) allowed us to develop laboratory testing," said Angela Lauster, Administrative Director of Laboratory Services at Tampa General Hospital. "And within our first week of in-house testing, we had our first positive result."
As in-house COVID-19 testing continues to grow at a rapid pace, Tampa General Hospital currently administers 30 percent of testing for the entire county using four different testing PCR platforms. These tests are intended for the detection of nucleic acid from COVID-19 in nasopharyngeal swabs and lower respiratory samples.
"This is truly a collaborative effort," said Lauster. "We wouldn't be able to provide these tests without the support of Suzane Silbert, Scientific Director at Tampa General Hospital, and the esoteric team. They were key in the execution and continued success of our in-house COVID-19 testing."
The labs initial focus was to provide in-house testing for critically ill patients at TGH, but as demand and capacity expanded, it now serves a broader group of people.
"Our in-house testing is critical in keeping our patients and team members safe," explained Lauster. "We worked closely with our Team Member Wellness team and can now provide in-house testing for all patients and team members in addition to other hospitals, nursing homes, and hospices that have less testing capabilities. We went from just 50 to 850 tests per day!"
In-house testing is just one component of the hospital's strategy to continue contributing to the nationwide efforts fighting COVID-19.
For additional information or questions about in-house COVID-19 testing at Tampa General Hospital, please contact the COVID-19 Hotline at (813) 844-8084.