Expanded COVID-19 Testing at Tampa General Hospital and Why it Matters
Published: May 5, 2020
By Jennifer Crabtree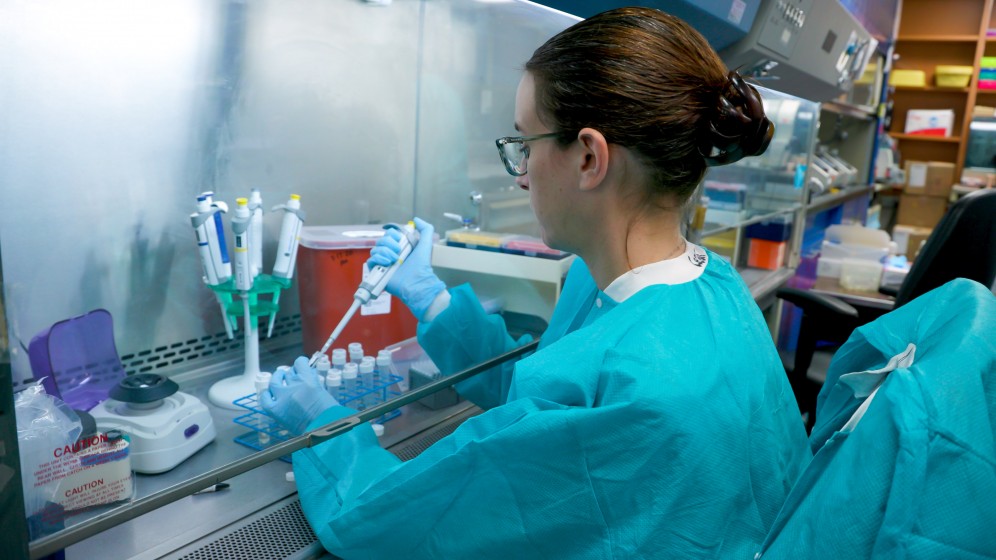 Tampa General Hospital has taken many steps to protect and ensure the safety of our patients, team members and physicians. While the CDC recommends screening patients for symptoms of respiratory illness, we have taken this one step further and are now proactively offering a COVID-19 test for all patients being admitted to the hospital.
"This means better guidance for infection prevention and control strategies that allow us to limit and ultimately prevent transmission in the hospital," says Peggy Thompson, Director of Infection Prevention at Tampa General Hospital.
Because there are times a patient may show signs of multiple symptoms, they might not be recognized initially as a COVID-19 case. This new testing protocol ensures TGH can quickly identify a patient with the virus, before they are in contact with others in the facility.  This reduces the exposure risk for other patients and health care providers.
TGH is also fortunate to have a sophisticated lab with the ability to quickly process results, enabling our team to take necessary safety precautions if a patient does test positive. This includes immediately moving the COVID-19 patient to a private room for isolation and ensuring the care team is dressed in proper personal protective equipment (PPE) when interacting with that patient.
With this universal testing now in place, along with other measures that we have implemented, we are confident in our ability to continue caring for our community while keeping our patients, team members and physicians safe.
If you have any questions, please call the TGH Helpline at (813) 844-8084.