The Little Girl Who Loves Unicorns Walks and Talks Again After a Severe Stroke
Published: Jun 30, 2020
By Ellen Fiss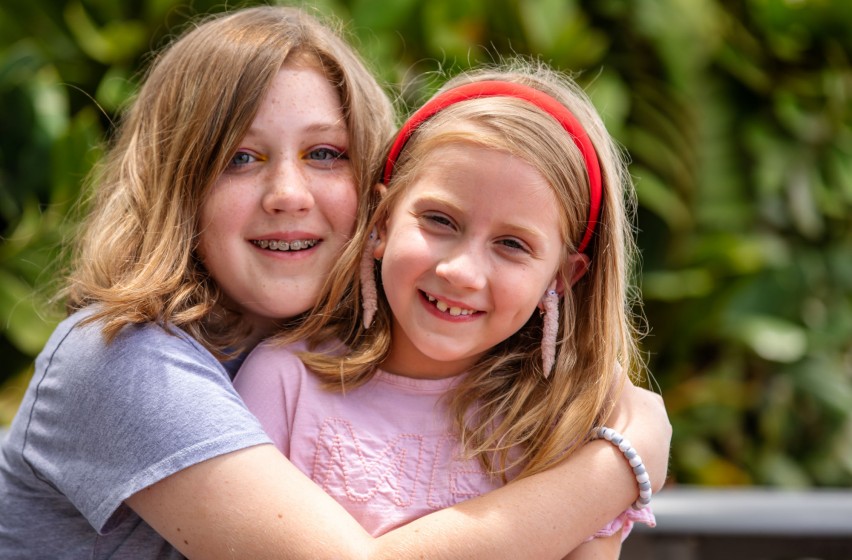 Alana Wheelwright's parents remember getting the fateful call last year. Their 5-year-old daughter, Alana Wheelwright, was screaming from pain and confused while at school. Westshore Elementary' s quick-acting teacher, principal and school nurse called 911, and little Alana was transported to Tampa General Hospital's Emergency Department, where she was diagnosed with a stroke. 
Alana spent seven and a half weeks in the hospital and underwent surgery to repair her heart. Her paralyzed body was unable to walk and talk. She would cry from frustration. It wasn't until she saw her older sister Kai in her hospital room that Alana spoke again; saying her sister's name for the first time since the stroke. That single word set her on the path to regain her verbal skills.
Alana has progressed mainly because of the support of her family and intense therapy. Her grandfather Mark Sierra has brought her to TGH outpatient therapy sessions three times a week for the last year. He's even built a workout room for Alana at home to supplement the lessons learned at TGH. 
Mark Sierra, or Papa, as Alana calls him, says, "I had just gone through a stroke with my brother right before Alana's stroke, so I knew what to expect. I saw the frustration in her face and that she couldn't understand what was happening," he said.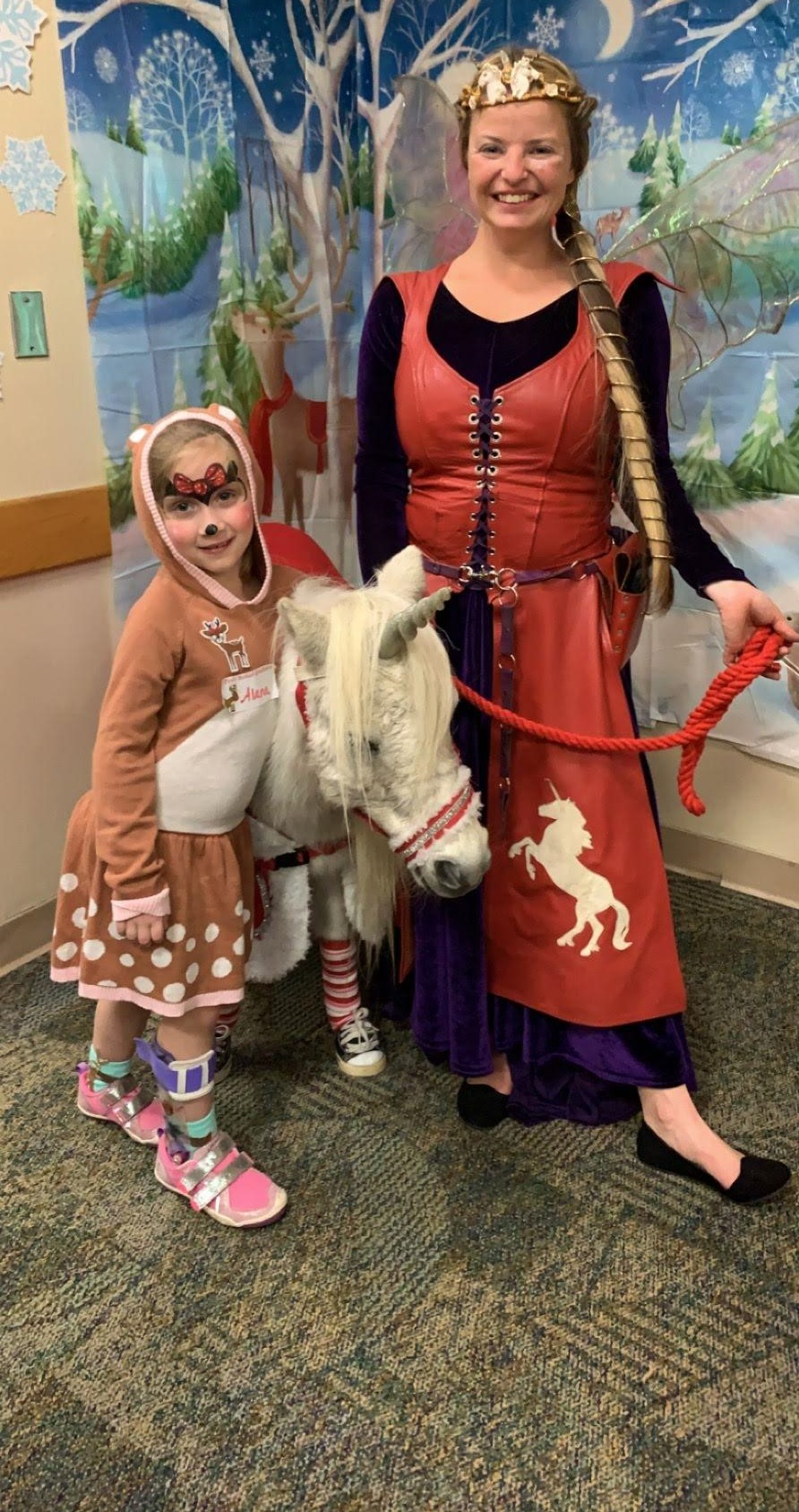 "On our way to outpatient therapy, we always play a song by artist Andy Grammer entitled 'Don't Give Up on Me' and this always pumps her up to work hard," he added. "Every single one that has taken care of her is sweet and loving."
While Alana was in the hospital last year, her occupational therapist  Amy Hayward and physical therapist Lauren Wendel helped Alana achieve her first steps. Her current physical therapist, Samantha Thompson, who has worked primarily with Alana since January, recalls that Alana's whole right side was affected. But she has made tremendous strides with intensive therapy. Samantha has been working with Alana to advance her walking skills and refine her gait. "She's always smiling and excited for therapy," Samantha says. "She loves a challenge and loves to play balancing games." 
Alana now wears a brace on her right leg and still has some weakness on her right arm but has made significant progress. She enjoys riding her bike, swimming, and playing basketball in her grandparents' driveway.
Alana was named the "Unicorn Girl" while she was in the hospital for her love of everything unicorn. She was thrilled to meet Spirit: the TGH certified therapy miniature horse who dresses up as a unicorn and visits patients. Symbolically, unicorns represent good luck and positivity. 
"She's a happy little girl and always has high energy during her therapy sessions. This has been very traumatic, but everyone at TGH Rehab has been so patient and kind. We couldn't ask for better care," said her Nana, Denise Sierra. 
Since her stroke, Alana has been featured on the jumbotron at the American Heart Association's annual Heart Walk and participated in a charity fashion show at Macy's department store. With continued hard work and the "Unicorn Girl's" good fortune of living near a comprehensive stroke center and CARF-accredited pediatric rehabilitation program, she has high hopes for regaining complete function. 
Photos of Alana Wheelwright and TGH Physical Therapist Samantha Thompson. Photos by Tampa General Hospital Visual Media Specialist Daniel Wallace.