She knew him as a baby boy. Now, he's the surgeon who saved her life.
Published: Jan 14, 2020
By Ellen Fiss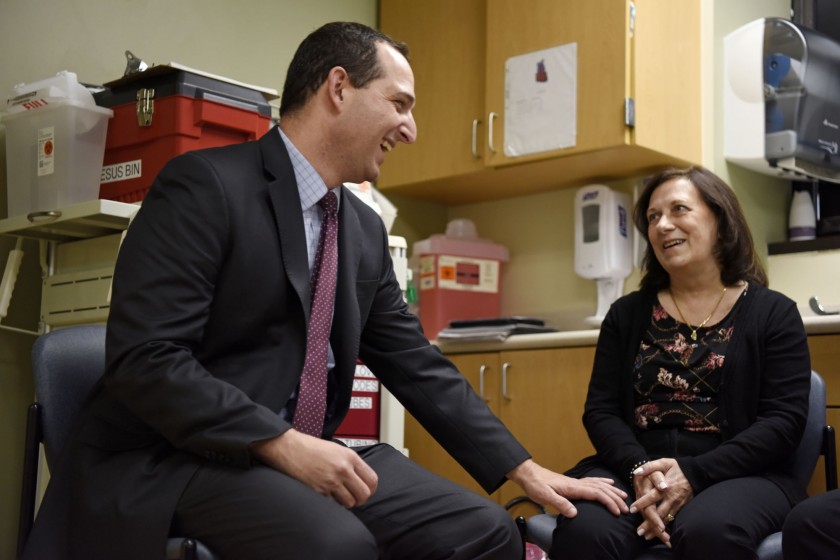 Tampa native Erol Belli was a baby when he first met Renée Gilliard almost 40 years ago.
Back then, neither of them could have predicted how their lives would one day become linked.
Belli's godfather, Wayne Clark, was best friends with Renée and her husband Jimmy, longtime hair salon owners in Brandon.  The families spent annual holiday celebrations together over the years. And there were many fishing trips to the Keys. They developed a close bond and built memories together. 
Belli's father, Dr. Vahit Belli, was a cardiothoracic surgeon on the original heart transplant team at Tampa General Hospital that performed the first successful heart transplant in Florida in 1985.
Growing up with a surgeon in the house, the younger Belli became familiar with the field of cardiothoracic surgery at a young age. It later became his chosen field. 
After graduating from Tampa's Jesuit High School, he went on to further his education and pursue a rewarding medical career as a cardiothoracic surgeon like his father.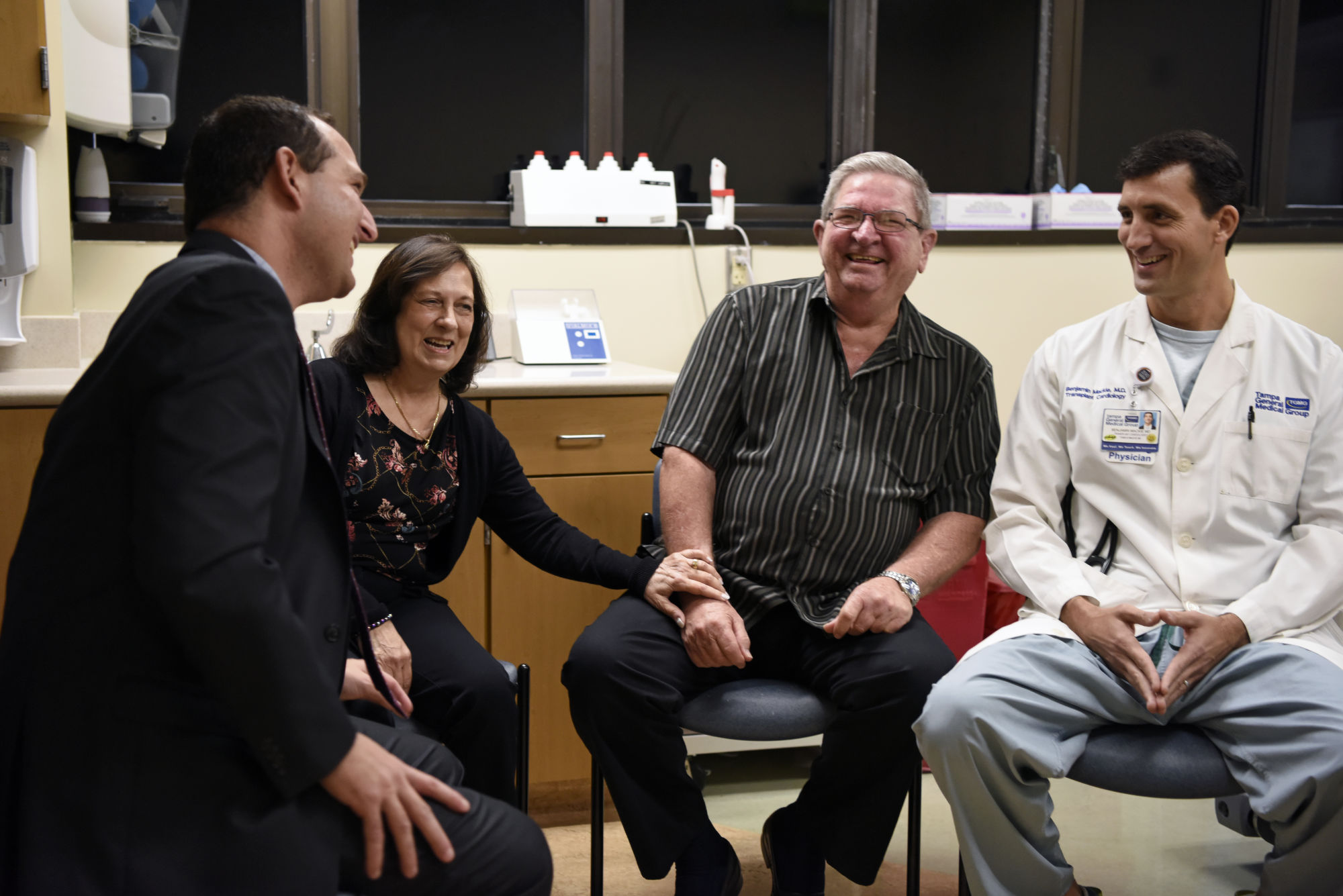 "My father was a great influence on my decision to become a surgeon and I'm proud to continue to serve the community like he did," said Belli.
Belli received his undergraduate and medical degree from the University of South Florida and later moved away to do his residency at the Mayo Clinic in Jacksonville and fellowship at the University of Florida.  He would return home from time to time to be with family and friends for the holidays.
While Belli was away during those years, close family friend Renée Gilliard developed a heart condition.  She sought help from Dr. Benjamin Mackie, a heart failure specialist and medical director of Tampa General's cardiac transplant program, who diagnosed her with cardiomyopathy.  He believed it was caused by the strong chemotherapy drug she took while battling breast cancer over 20 years earlier.   Mackie told her she would need to be put on the transplant list and would eventually need a new heart.  As Gillard's health declined, she had tests and follow-up appointments  at TGH.  
In April of last year, the time finally came when Gilliard would need a new heart to survive. She received the call from the transplant team to report to Tampa General. 
When Gilliard arrived at the hospital she received the incredible news that the young boy she once held on her lap would be performing her heart transplant: Erol Belli!
After being away for years, he had returned to Tampa. He  happened to be on call the night that Gilliard's new heart became available.
"What were the chances of that?" Gilliard marveled.
When Belli arrived at the hospital, he was struck by the familiar name of his patient. And although Belli would do his best regardless of who he was performing surgery on, he felt a bit of extra pressure because he knew the patient so well.
"Renée is like a member of the family; we go way back to when I was a small child and we've spent every Christmas together," said Belli.  "The pressure was on to perform well."
The surgery was successful, and Gilliard is now progressing well. In 2019, Gilliard was heart transplant number #1390, during an all- time record year at TGH with close to 600 transplants performed.  She felt lucky that one of the busiest transplant centers in the country is right in her own back yard. Tampa General surgeons have performed more than 10,000 transplant operations.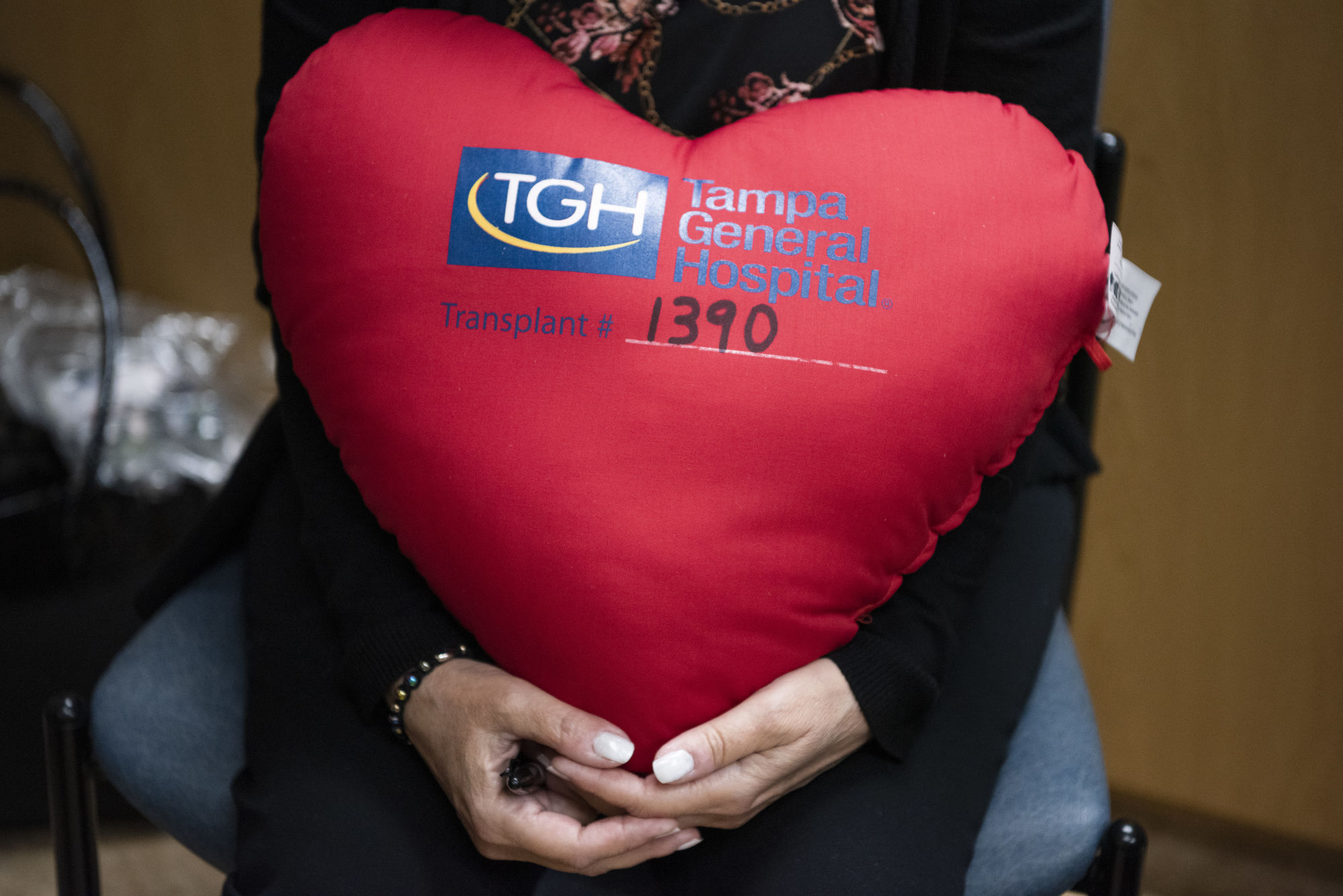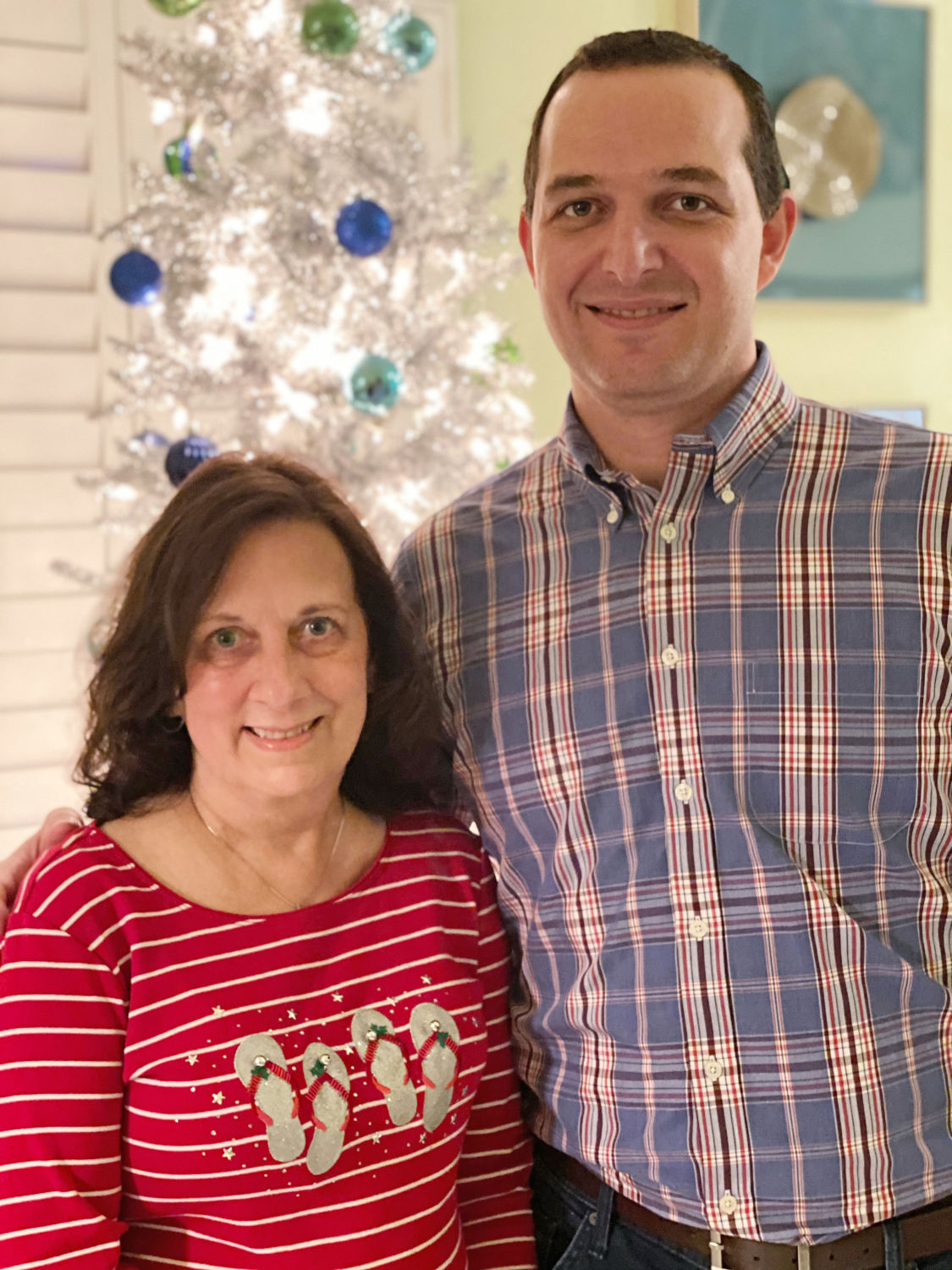 Gilliard recently came back for a follow-up appointment and brought her heart shaped pillow that was given to her at the time of the transplant. She wanted her surgeon to sign the pillow. They talked about their upcoming plans to spend another holiday together and laughed about the old days.
A couple of weeks later, they celebrated Christmas at the Clark's house. They reflected on the amazing chain of events.
And shared gratitude for the little boy who grew up to save her life.