TGH displays a journey of innovation at technology summit
Published: Feb 24, 2020
By Curtis Krueger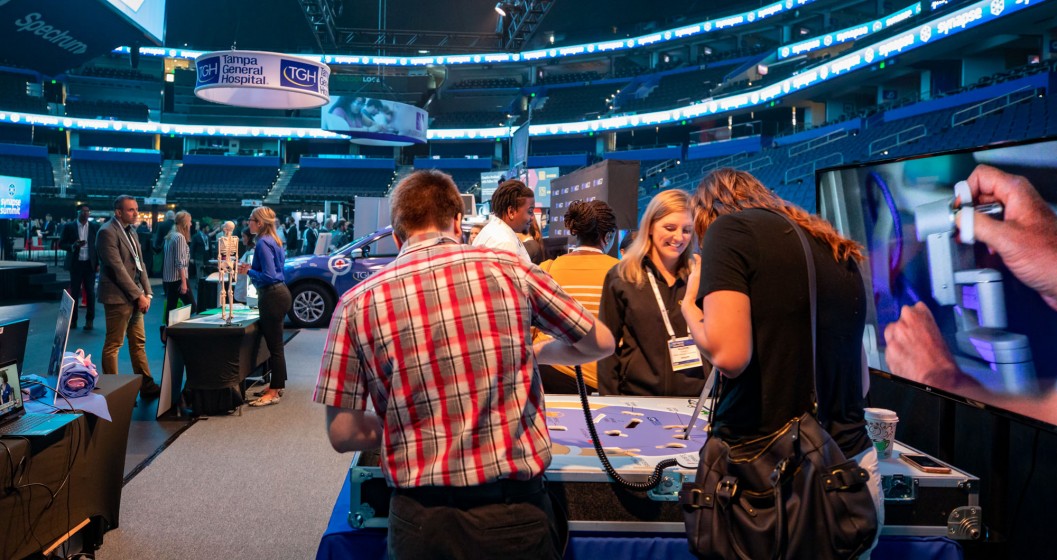 Tampa General Hospital strongly believes in the power of innovation. That's why TGH staff were excited to participate in the recent Synapse Summit, which brought hundreds of entrepreneurs, inventors, and forward-thinking Floridians together to discuss visions for tomorrow's breakthroughs.
Tampa General was featured with an extensive display on the summit's main floor at Tampa's Amalie Arena. Visitors followed a patient's journey through a hospital – and learned how TGH is using technology and creative thinking to improve every step along the path.
The professionals and students who came to the TGH display on Feb. 11 and 12:
Saw videos explaining CareComm, the hospital's high-tech clinical command center which uses artificial intelligence and predictive analytics to improve and better coordinate patient care.
Played a giant version of the old school game "Operation" – and learned about TGH's new-school methods, such as using robotic surgery with the guidance of skilled surgeons.
Learned other methods TGH is using to find the very best ways to care for all patients.