Protect Yourself from Coronavirus: 5 Easy Steps to Practice Proper Hand Hygiene
Published: Apr 7, 2020
By Alison Pondo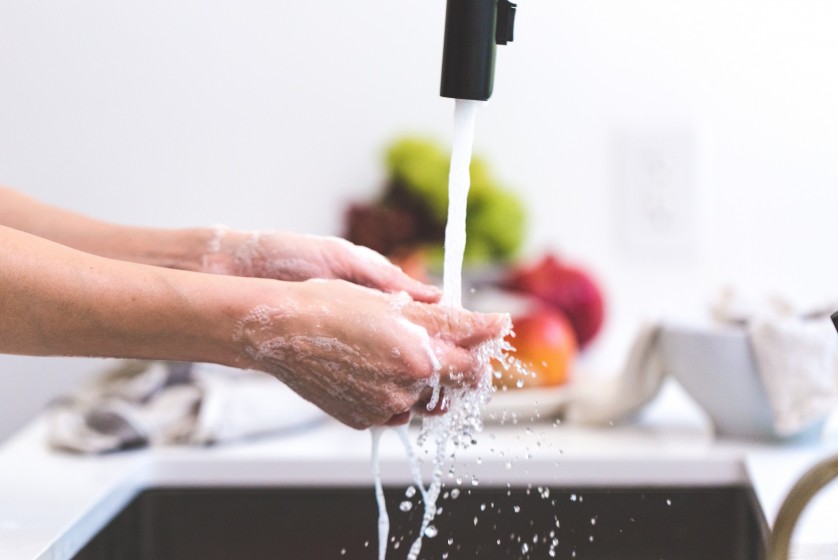 You've been cleaning your hands for as long as you can remember, but have you been doing it wrong all along?
Hand hygiene is one of the easiest and most effective ways to protect yourself and others from Coronavirus (COVID-19), yet it is also one of the most widely ignored.
Angela Rumore, a clinical education specialist for infection prevention at Tampa General Hospital, has been teaching correct hand hygiene techniques to healthcare workers at Tampa General for more than five years.
"The two most common things I see people doing wrong when washing their hands is not washing their hands when they should and not washing them for at least 20 seconds," said Rumore.
So when and how often should you wash our hands? Especially during this time, Rumore and the Centers for Disease Control and Prevention (CDC) recommend cleaning your hands during these key times when you are most likely to get and spread germs:
Before touching your eyes, nose or mouth as this is how germs enter the body
After you have been in a public place and touched surfaces that may have been frequently touched by others
Before, during and after preparing food
Before and after caring for someone at home who is sick
After using the bathroom
After changing diapers or cleaning a child who has used the toilet
After blowing your nose, coughing or sneezing
After touching an animal or animal waste
After handling pet food or pet treats
After touching garbage
When it comes to the correct technique for handwashing, the CDC tells you to:
Wet your hands with clean, running water (warm or cold), and apply soap.
Lather your hands by rubbing them together with the soap. Be sure to lather the backs of your hands, between your fingers, and under your nails.
Scrub your hands for at least 20 seconds. Need a timer? Hum the "Happy Birthday" song from beginning to end twice.
Rinse your hands well under clean, running water.
Dry your hands using a clean towel or air dry them and use a paper towel to turn off the faucet, and then throw it away.
"Using friction during handwashing helps remove the germs," notes Rumore. "And, yes, it really does take about 20 seconds of that friction with soap to remove all the germs on your hands."
If soap and water are not available, Rumore recommends using an alcohol-based hand sanitizer that contains at least 60 percent alcohol. Check the label on the back for the alcohol content.
To correctly apply hand sanitizer, first apply the product to the palm of one hand, then rub your hands together and rub all surfaces of your hands and fingers until your hands are dry.
Did You Know?
Your home devices will sing you a hand-washing song – all you have to do is ask.
If you have a Google Home, just say "Hey Google, help me wash my hands" and let Google sing along for the duration you should be washing your hands.
If you have an Alexa, just say "Alexa, sing a song for 20 seconds."