10 Ways to Cure Your COVID-19 Cabin Fever
Published: Apr 30, 2020
By Taylor Howard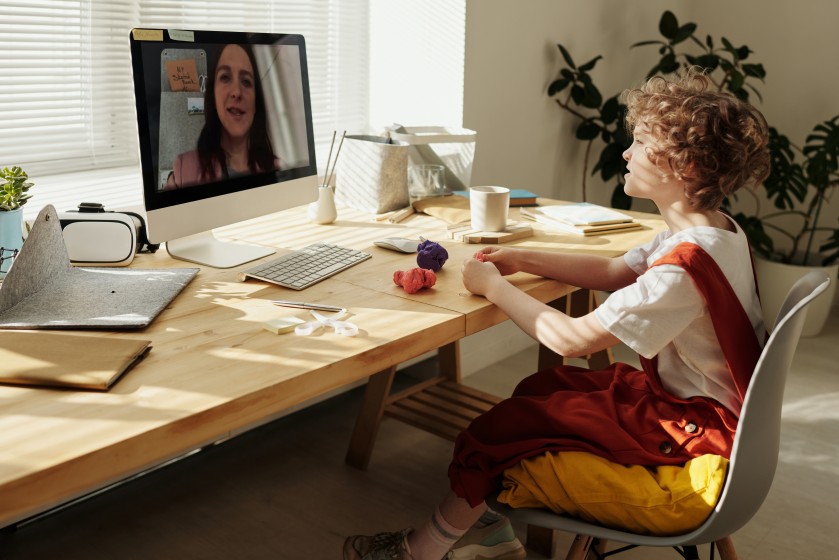 It has already been six weeks since Florida was directed to go into quarantine, and four weeks since the Florida stay-at-home order was mandated. Whether you have gone stir crazy at this point or not, you may be looking for new ideas to help pass the time. We're sharing 10 out-of-the-box ideas that you might not have thought of yet.
Virtual museum tours
Want to travel the world without leaving your house? Twelve famous museums are offering virtual tours. Now you can virtually visit a museum without moving from your couch. Museums from around the world participating include the Van Gogh Museum in Amsterdam, Netherlands, Pergamon Museum in Berlin, Germany, and the National Gallery of Art in Washington D.C.
Free Harvard online courses
Have you ever dreamed of attending Harvard? Now is your chance! Harvard offers a variety of online courses and modules ranging from programming, humanities, business, and science that you can take online for free.
Learn to cook with famous chefs around the world
Many chefs have using social media share cooking classes for anyone that wants to improve their kitchen skills.
Chef Michael Symon is doing live cooking demos every night on Facebook with the Food Network.
Learn to cook from Chef Silvia Grossi, executive chef at one of one of Italy's most famous hotels.
Antoni Porowski has started a mini-series of lessons called "Quar Eye: Cooking Lessons in Quarantine" on his Instagram page.
Write letters to your friends and family
Imagine how surprised your friends and family will be when they receive a handwritten letter in the mail. This is such a simple way to bring joy to others.
Have a picnic in your yard
Tired of being cooped up in your house? Grab a blanket, pack up a lunch, throw it all in a basket, and invite your household to your picnic.
Stream a concert
Many artists have found a new way to play live concerts for their fans. Artists like Pink, John Legend, Keith Urban and Rob Thomas are streaming live concerts on Instagram. DJ Diplo is also hosting music streams nightly.  
Make masks for your local hospitals
Guidelines and step-by-step mask tutorials from the CDC can be found here. Tampa General Hospital, along with many other hospitals, are now accepting cloth mask donations from the community, with a goal to provide 10,000 cloth masks to TGH team members and patients over the next few weeks. Those wishing to donate can visit our drop-off location on Wednesdays, 9 a.m. – 11 a.m. and Fridays, 11 a.m. – 1 p.m. The collection drop-off is located at 1 Davis Blvd. Tampa, FL 33606. You can also donate by mail by sending your masks to Tampa General Hospital, Attn: Volunteer Services, P.O. Box 1289, Tampa, FL 33601.
Just for kids
Take a Virtual Field Trip
For the animal lover: The Georgia Aquarium has live streams available of their sea lions, penguins, beluga whales, and much more through web cam. Many other aquariums are joining the fun like Monterey Bay Aquarium and the National Aquarium . Explore the sea from the comfort of your home.
For the science lover: Skype a Scientist. Just fill out a form and their team will schedule you for a video chat with a scientist who matches your child's interests — from astronomers to marine biologists.
Click here for more ideas by Discovery Education.
Teach new skills to the little ones
For the music lover: Learning Station Music utilizes music to teach children fundamental lessons in child development – from alphabet songs to number songs.
For the technology lover: Scratch allows you to learn code by programing your own interactive stories, games and animations.
Listen to a real astronaut read you a book from space
Story Time From Space has pre-recorded videos of astronauts reading children's books from space. Watch and listen to Astronaut Annie, Max Goes to Jupiter and more!