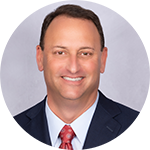 "Our vision at Tampa General is to become the safest and most innovative academic health system in America. It is critical that we continue to bring the most advanced technology and cutting-edge care to our patients in Florida and beyond. This is the largest master facility plan expansion in our hospital's history, and it is an investment in our patients, in our academic health system, and in our community. It's a key part of our efforts to improve the lives and health of Floridians."
John Couris | President & CEO, Tampa General Hospital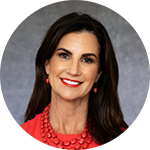 "Tampa General is not just the leader in the local market, but we also serve patients statewide and beyond. And as we grow, we have to make sure that we have the right capacity, the right pathways of care, and the right talent in place to take care of these patients. This $550 million capital commitment allows us to invest in innovation and supports the creation of tomorrow's TGH. We are truly building into the future."
Kelly Cullen | Executive Vice President & Chief Operating Officer, Tampa General Hospital
Community Considerations & Impact
The City of Tampa's population is expected to increase substantially in the next 10 years. Patient volume for pediatrics is growing at 1% annually, and 1.7% annually for adults. To meet the growing need for care in our community, TGH proposed a $550 million capital commitment to improve our facilities with an anticipated $967 million economic impact.
Creating a world-class Medical and Research District in the heart of Tampa enables us to better serve our community. With support from our Board of Directors, Donors, and Community Partners, we can make critical enhancements to our existing facilities and build new facilities that will make the City of Tampa a premier destination for health care.
Why is Tampa General's Master Facility Plan (MFP) Important?
Aligns facility design with the overall strategic plan
Allows TGH to properly plan space needs and the coordination of resources
Focuses on care quality and safety through management of capacity and operational flow
MFP Projects at a Glance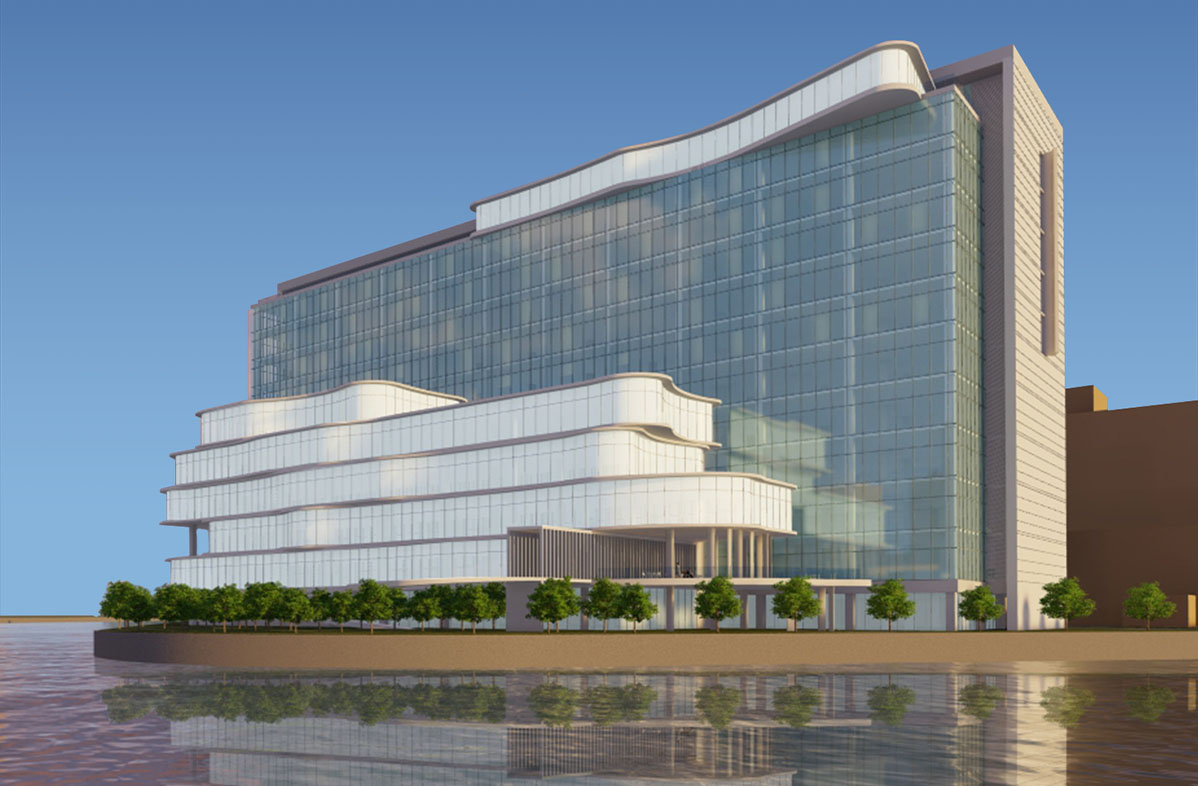 Surgical, Neuroscience & Transplant Pavilion
• 144 state-of-the-art patient rooms
• 32 operating rooms
• Allows TGH to properly plan space needs and the coordination of resources
• Estimated Completion: March 2027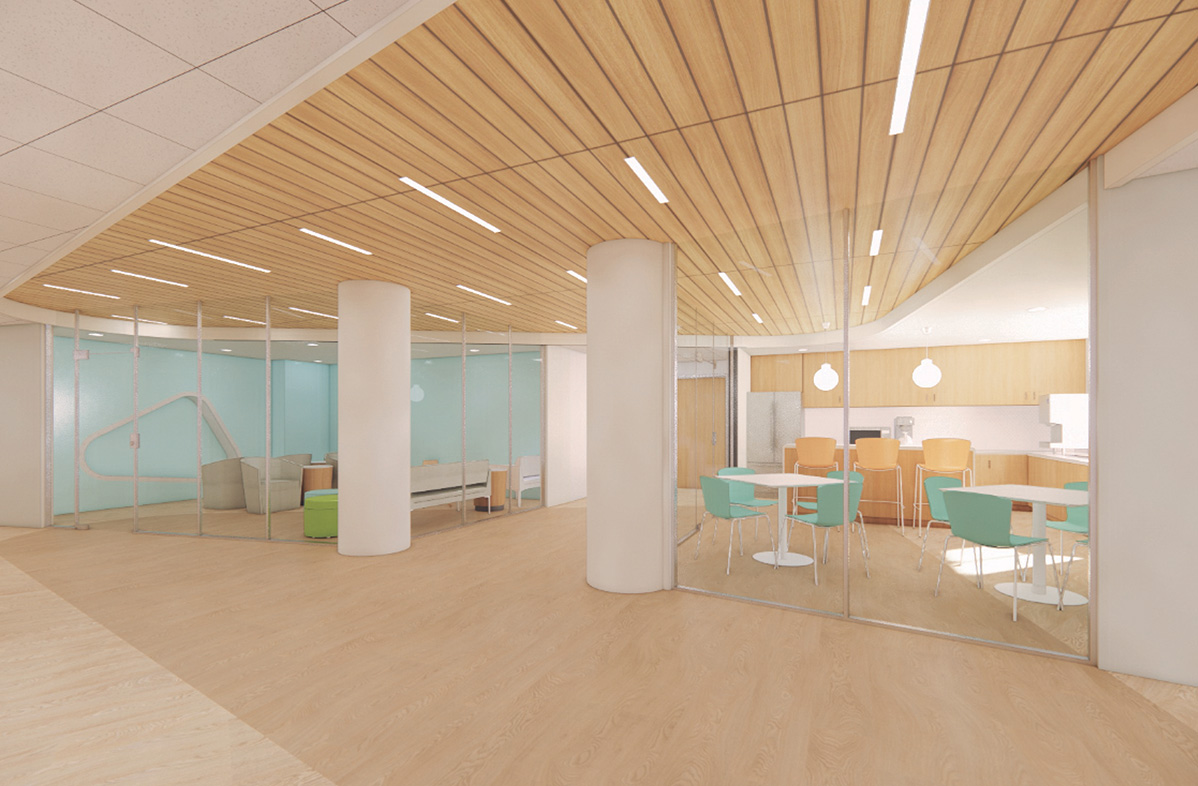 TGH Children's Hospital Renovations
• Complete renovation of the 46-bed TGH Children's Hospital
• 29,000 sq. ft.
• Estimated Completion: February 2026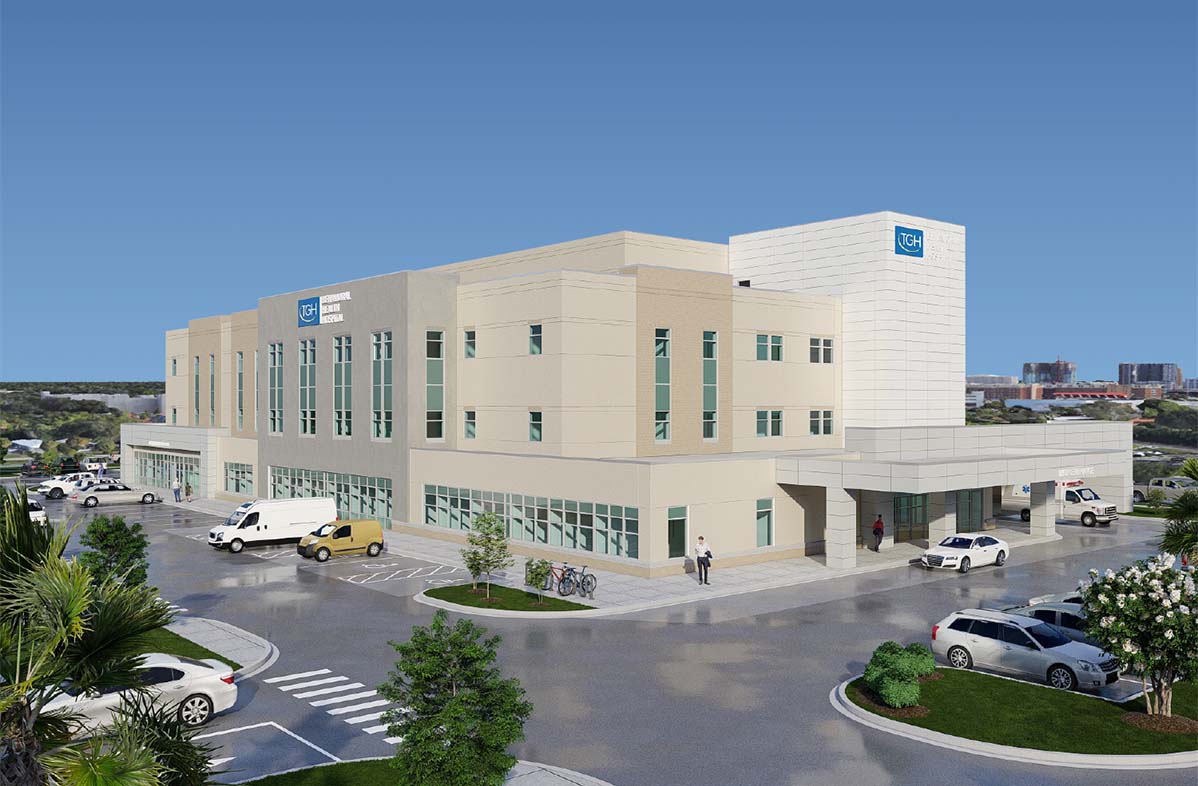 Behavioral Health Hospital
• Behavioral health facility designed to meet the growing demand for mental health services in Tampa Bay
• Estimated Completion: 2024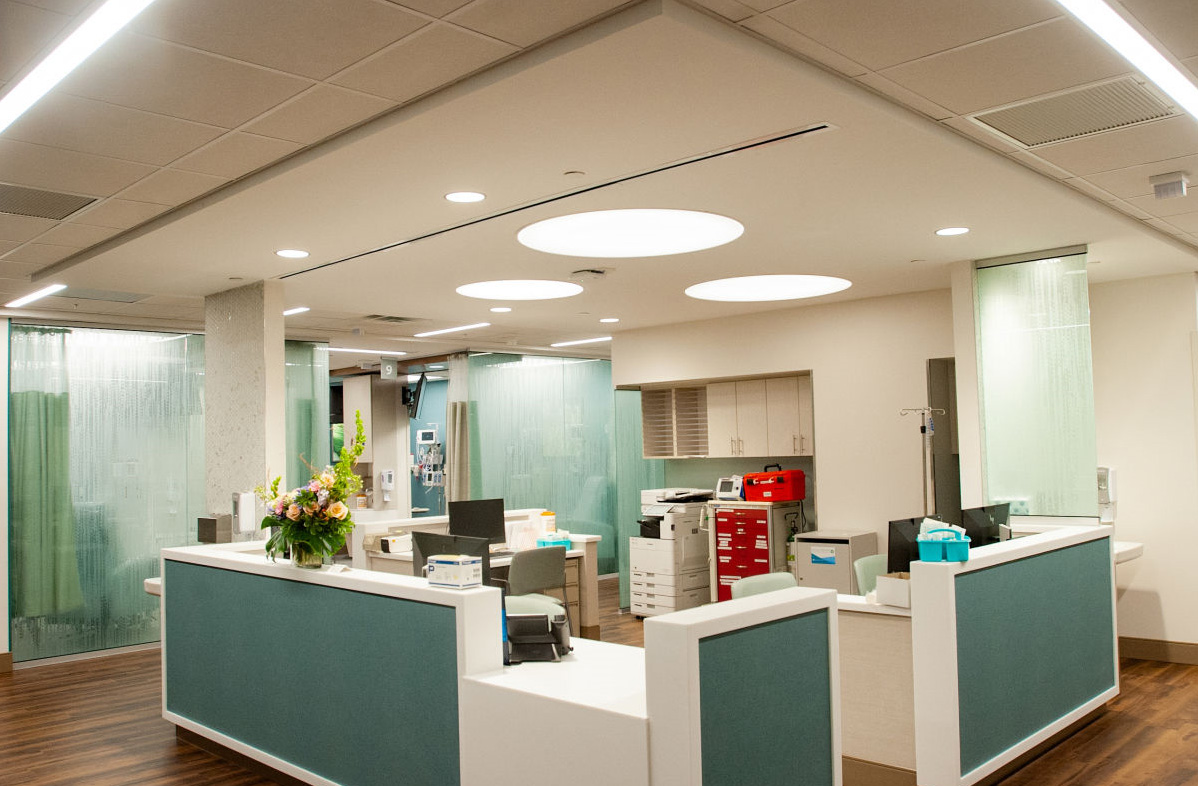 TGH Cancer Institute at TGH Outpatient Center
• Aligns facility design with the overall strategic plan
• Allows TGH to properly plan space needs and the coordination of resources
• Completed: August 2023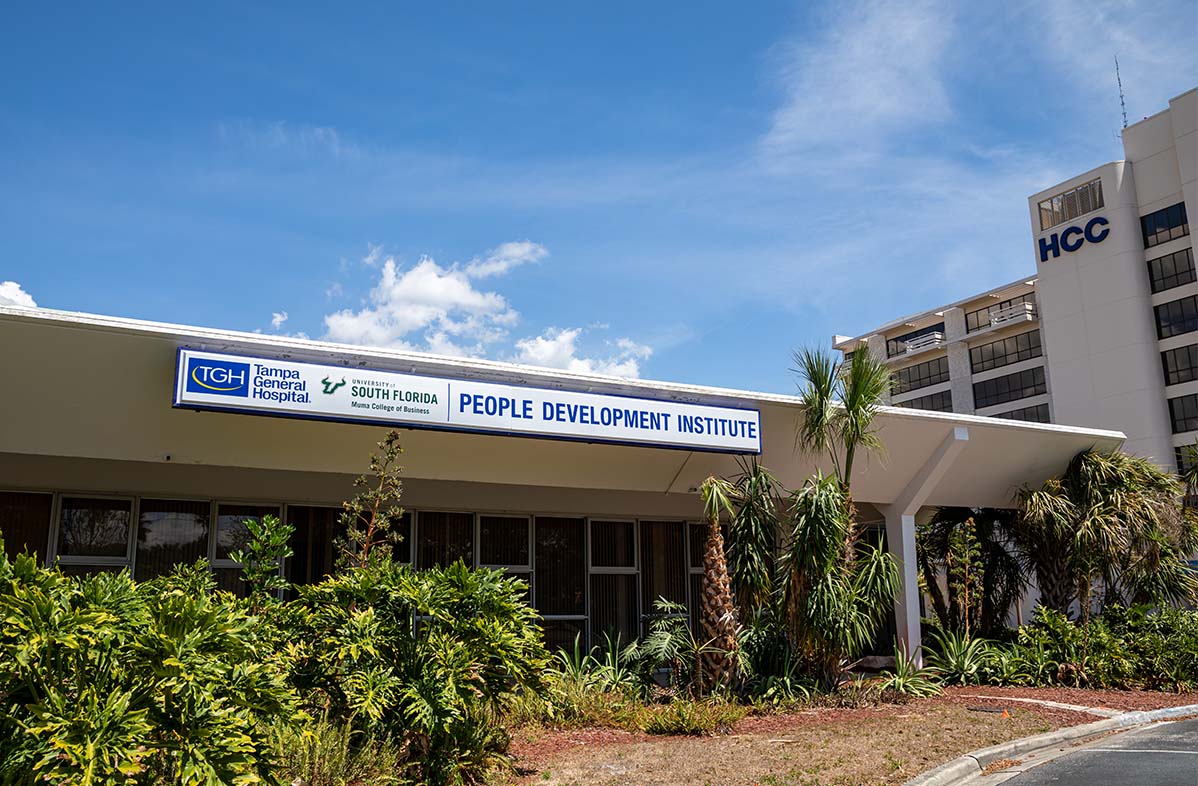 HCC Building Purchase
• Addresses needs for educational and training space in the hospital
• Allows TGH to decant main campus and create additional clinical space
• Completed: 2023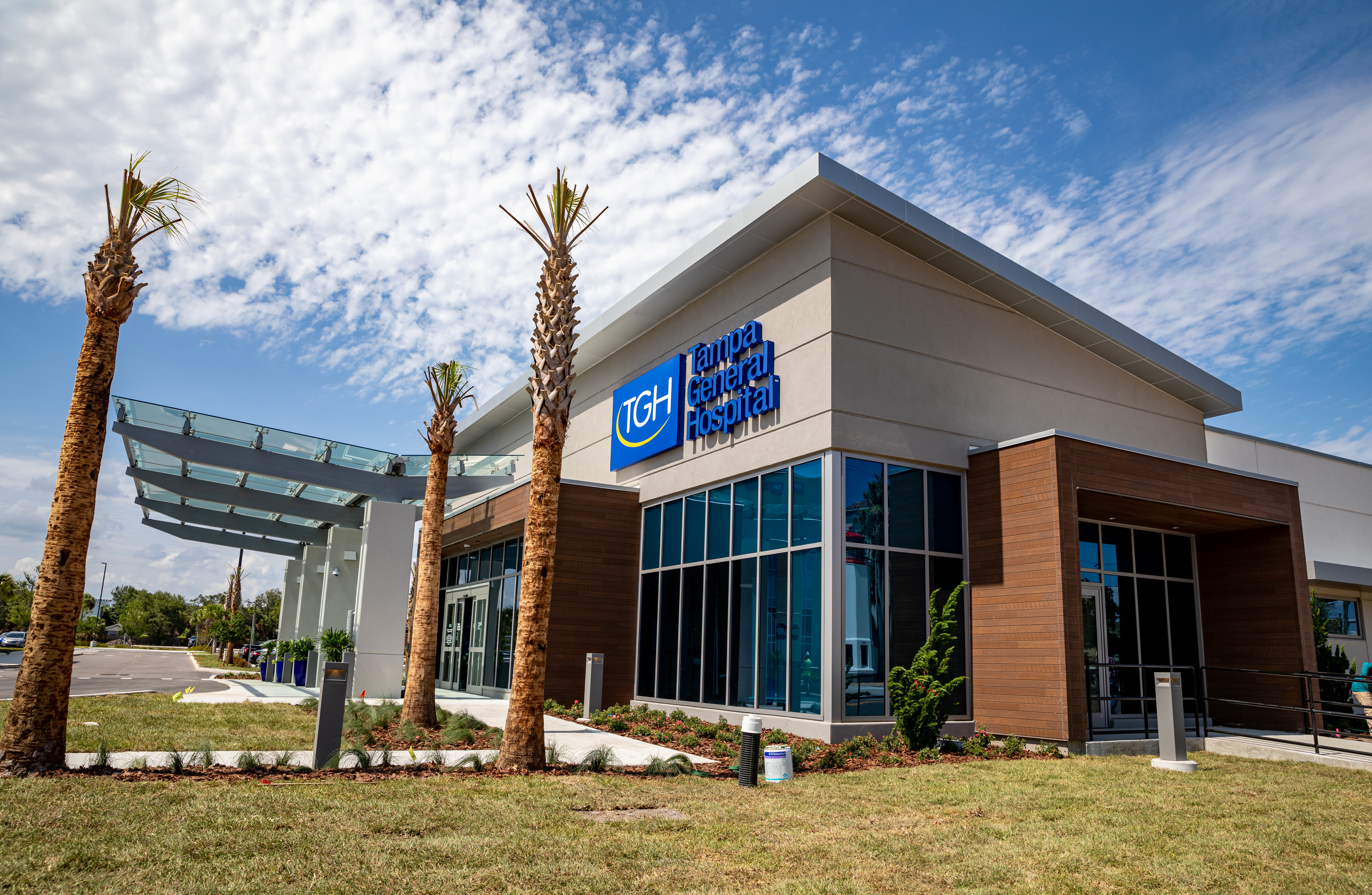 Kennedy Emergency Center
• 15,000 sq. ft. Freestanding Emergency Department on Kennedy Blvd.
• Allows TGH to properly plan space needs and the coordination of resources
• Completed: June 2023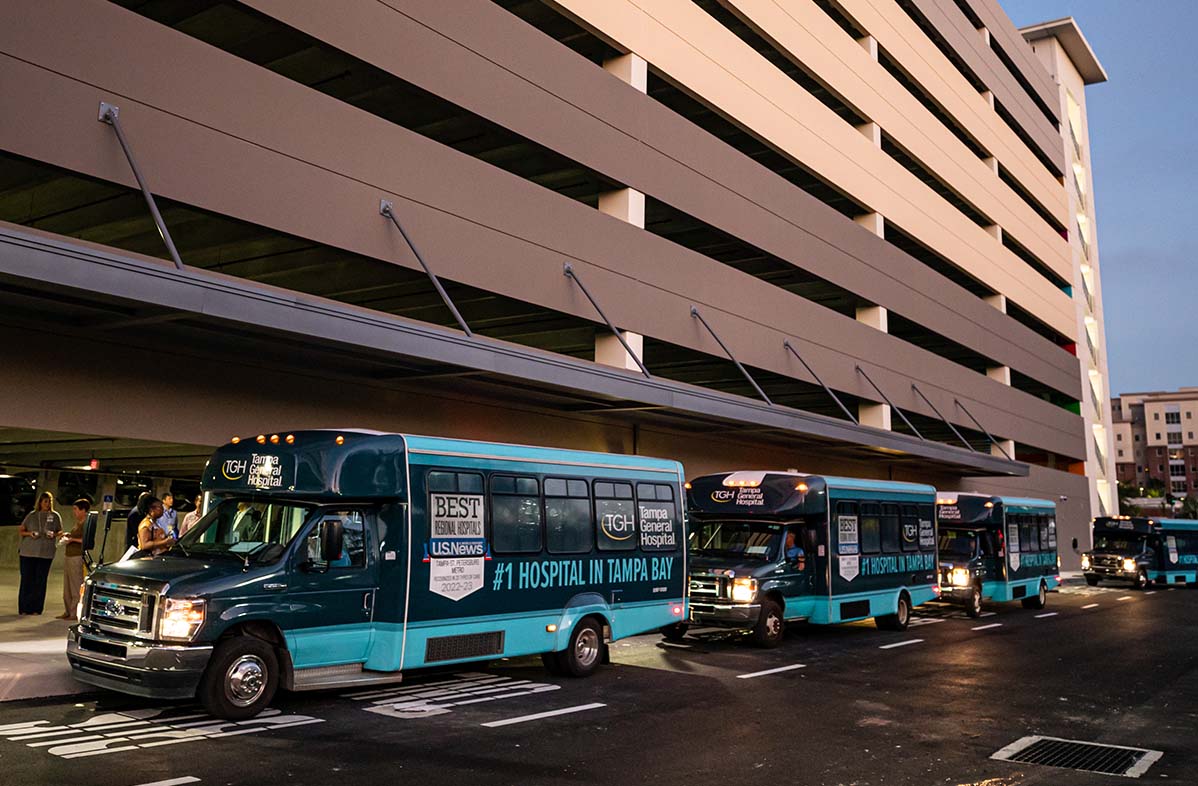 Corporate Center Parking Garage
• 8-story, 2,000 space parking structure on Kennedy Blvd.
• Allows TGH to consolidate off-site team member parking
• Completed: 2022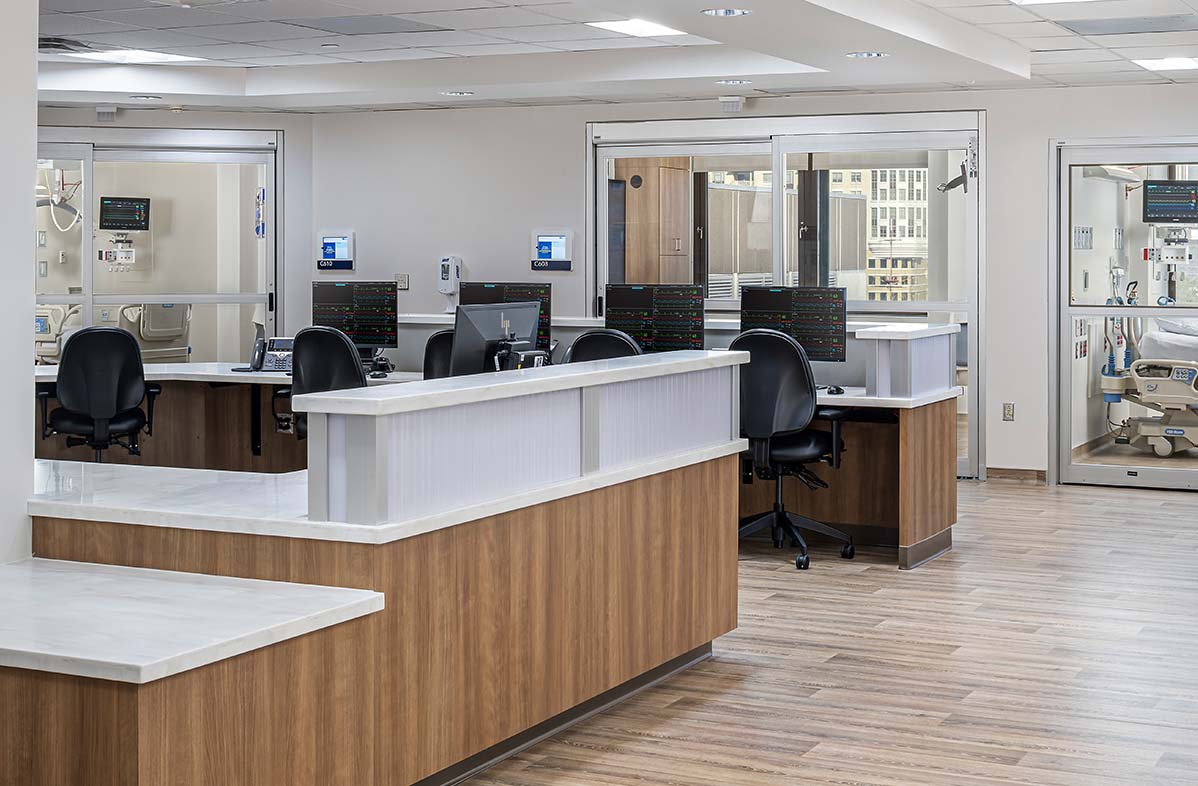 Burn ICU
• Enlargement of 2 ICU rooms to provide code compliant clearances
• Renovation of support spaces to be more functional
• Completed: 2022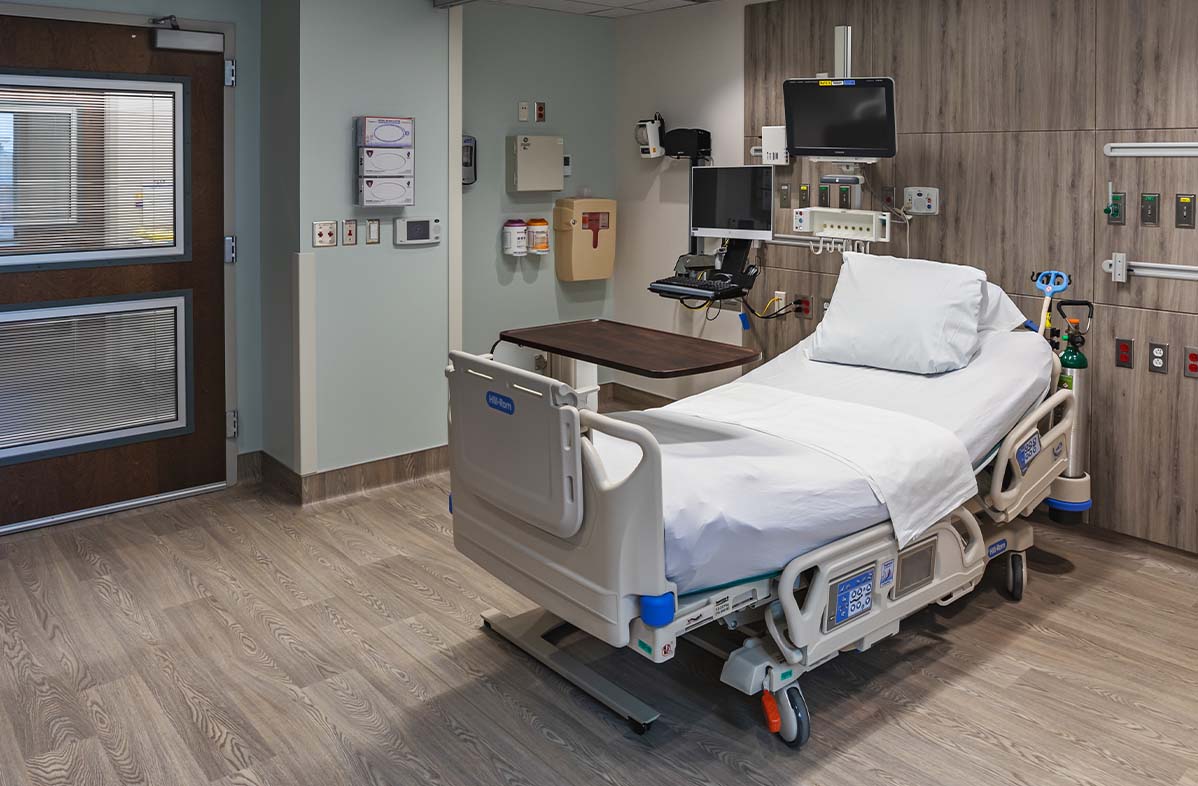 6th Floor ICU
• 34-bed ICU with all negative pressure capabilities
• 27,000 sq. ft.
• Completed: April 2021
The Future is a Place We Make Together
You can help us build the highest level of patient care, innovation, and safety. Your investment in Tampa General Hospital's Master Facility Plan for growth and success is also an investment in the economic health of Tampa Bay