Pyelonephritis is a Condition that Could Warrant a Kidney Transplant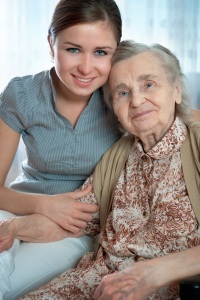 Pyelonephritis is another word for a potentially serious bacterial kidney infection. This condition is most commonly traced to an infection that travels along the urinary tract from the urethra to the bladder, through the ureters, and finally to the kidneys. The condition can potentially develop into an infection of the blood, which can be life threatening. However, in most cases this condition can be effectively managed with a regimen of antibiotics. The symptoms of pyelonephritis include:
A high fever and/or chills
Nausea
Vomiting
Confusion
Pain in the back and/or sides
Fatigue
People with diabetes or conditions that diminish their immune system are more at risk for pyelonephritis, but just about anyone can experience this kidney inflammation. Additionally, most cases of this condition can be addressed successfully with antibiotics. However, in rare cases chronic pyelonephritis can occur, typically as a result of birth defects. These anatomical anomalies can cause frequent urinary tract infections during adolescence, which may eventually result in kidney damage and eventual kidney failure, warranting a transplant. At Tampa General Hospital, our kidney transplant program has extensive experience performing transplants to treat a variety of severe kidney disorders. For more information about Tampa General Hospital's Kidney Transplant Program's selection criteria for patients with pyelonephritis, call 1-800-505-7769 (press 5 for the kidney transplant program and ask for the referral coordinator), or call the coordinator directly at (813) 844-8686.