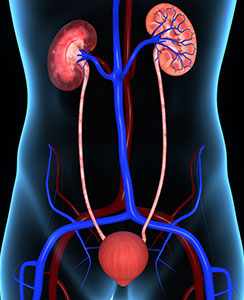 Kidney transplant candidates may consider multi listing in order to increase their chances of being matched with a suitable donor kidney. Multiple listing, or joining the waiting list at more than one transplant center, does not guarantee that a patient will receive a transplant sooner within a specific period of time, but it can increase the likelihood that a suitable organ is found. Multiple listing for kidney transplant is especially common for patients whose local transplant center has a particularly high average wait time for a kidney. Centers with relatively short average wait times are ideal listing destinations. Tampa General Hospital's Kidney Transplant Program typically boasts a median time to transplant well below the national average, according to reports from the Scientific Registry of Transplant Recipients. TGH's successful relationship with LifeLink Foundation, Inc., a prolific organ procurement organization, is one of the factors in its quick transplant rate.

While multi listing at two or more kidney transplant centers can be beneficial, it's important to remember that:
Even if a patient has been accepted as a candidate at one transplant center, he or she will still need to meet the transplant criteria at each of the other transplant centers to be added to more than one waiting list. TGH will conduct an individual evaluation of patients seeking to be listed at our center, beginning with the information included on a physician-submitted referral form.

Being listed at multiple transplant centers in the same geographical region may not effectively increase a patient's likelihood of being matched with a kidney. Organs are allocated based on regional need, and several area hospitals may be served by the same organ procurement organization. That's why patients are advised to choose transplant centers in different cities or states. TGH accepts patients from cities throughout the U.S.

If a kidney is made available at a transplant center in another region or state, the patient will need to make immediate travel arrangements to receive the surgery. Additionally, the patient will need to remain in the area of the transplant center performing the procedure for several months, as regular monitoring is necessary to check for signs of rejection. This means they will need to be prepared to absorb the financial burden if the fees are not covered by insurance. TGH operates two nearby Transplant Houses that may be an option for transplant patients traveling from out of the area. Click here for a list of nearby hotel accommodations. Patients should also check with their insurance companies to determine if lodging benefits are included.
For more information about multi listing for a kidney transplant at Tampa General Hospital, contact the transplant coordinator toll free at 1-800-505-7769 (press 5 for the kidney transplant program and ask for the referral coordinator), or call the coordinator directly at (813) 844-8686.