Subarachnoid Hemorrhage Care Provided at Tampa General Hospital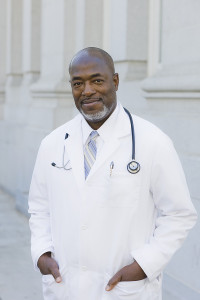 A subarachnoid hemorrhage is a type of stroke that occurs when a blood vessel or aneurysm bursts just outside the brain. As the space between the brain and the skull fills with blood, it can cause severe swelling and place increased pressure on the brain. As a result, patients may experience an intense headache, nausea or vomiting, loss of consciousness, or even seizures and paralysis. Patients may also experience other common stroke symptoms, such as confusion, muscle weakness, and drooping on one side of their face. Less than 7 percent of all strokes are considered subarachnoid hemorrhages. However, these strokes are often highly complex, and immediate treatment is necessary to limit the degree of neurological or cognitive impairment. As a recognized leader in subarachnoid hemorrhage treatment, Tampa General Hospital offers emergency interventions as well as secondary treatments to help prevent vasospasms and rebleeding. In a single, convenient location, our critical care physicians, neurosurgeons, neurointerventionalists, and other stroke specialists can provide:
Medical interventions to control bleeding, lower blood pressure, and lower intracranial pressure
Surgical interventions to cut off blood flow to aneurysms to prevent them from bursting, such as clipping, coiling, and stereotactic radiosurgery
Surgical removal of arteriovenous malformations
Rehabilitative services, including physical therapy, speech therapy, and occupational therapy
Each patient's treatment plan is individualized to his or her specific situation - although we uphold the subarachnoid hemorrhage treatment guidelines set forth by the American Heart Association. Through our carefully designed processes, we can eliminate delays and potentially reduce long-term disability; we also emphasize personalized rehabilitation programs to help patients re-learn skills that were lost during a subarachnoid hemorrhage. For these efforts, we have been nationally accredited as a comprehensive stroke center by the Healthcare Facilities Accreditation Program. If you think you or someone you know might be experiencing symptoms of a subarachnoid hemorrhage or other type of stroke, immediately call 9-1-1 for medical assistance.