Renal Failure Can Lead to Pancreas Transplants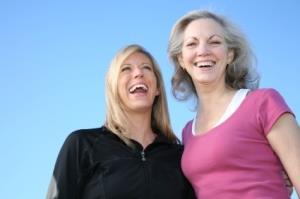 While renal failure is a condition that affects the kidneys, it can be caused by a pancreas-related illness or injury such as diabetes or pancreatitis. In fact, diabetes is the most common cause of renal failure. People with type 1 diabetes cannot properly metabolize sugars because their pancreases are not producing sufficient amounts of insulin; this condition can place stress on the kidneys, gradually causing complications such as kidney damage and potential kidney failure. The symptoms of renal failure vary from patient to patient, and they may go unnoticed at first because they tend to develop gradually. Some of the most common symptoms include:
Nausea
Vomiting
Trouble sleeping
Loss of appetite
Hiccupping
Fatigue or weakness
Muscle cramps
Severe itching
As the condition progresses, the kidneys will become unable to filter waste from the bloodstream as efficiently as they should. Because kidneys play such a vital role within the body, their lost function is often replaced through various types of dialysis. Sometimes, the complications of renal failure can only be reversed by organ transplants. Many patients qualify for both kidney and pancreas transplants, and the procedures may even be performed on the same day. Tampa General Hospital's Pancreas Transplant Program performs simultaneous pancreas / kidney (SPK), pancreas after kidney (PAK), and - pancreas transplant alone (PTA) transplants for patients with end-stage renal disease - and other severe conditions. Patients must be referred to TGH by a physician, who should complete our referral form and submit it for evaluation. We consider every potential transplant candidate on an individual basis to determine if a transplant is the best course of action at the time. To learn more about Tampa General Hospital's Pancreas Transplant Program and how our transplants can treat renal failure, please call 1-800-505-7769 (press 5 for the pancreas transplant program and ask for the referral coordinator), or call (813) 844-8686 to reach the referral coordinator directly.