Mucoviscidosis is a Condition that Could Lead to a Lung Transplant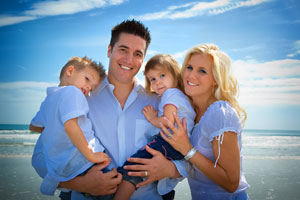 Mucoviscidosis, which is another name for cystic fibrosis, is an inherited condition caused by an abnormal gene that is most common in Caucasians of Northern European ancestry. The condition causes thick mucus and other fluids to build up and clog different parts of the body, including the lungs and digestive tract. When mucus accumulates in the lungs of people with mucoviscidosis, it can cause frequent lung infections, which over time can cause severe damage to the lungs and inhibit breathing.

The signs and symptoms of mucoviscidosis vary depending on the severity of the disease, and they can worsen over time. Symptoms can begin to manifest as early as infancy, though some people don't experience symptoms until adolescence or adulthood. The most common symptoms that are associated with mucoviscidosis include:
A persistent cough that oftentimes produces thick spit and mucus
Breathlessness
Wheezing
Inflamed nasal passages
Repeated lung infections
Mucoviscidosis, which has no known cure and requires daily care, is linked to several respiratory complications, including bronchiectasis, nasal polyps, and pneumothorax (collapsed lung). Lung tissue can become so badly damaged due to cystic fibrosis that respiratory failure can occur. When this happens, a lung transplant can be the only viable solution.

Tampa General Hospital's Lung Transplant Program treats adult patients with several severe lung diseases, including mucoviscidosis. Physicians can refer potential lung transplant candidates to TGH by using our referral form. To receive information regarding patient selection and referral criteria, contact Tampa General Hospital's Lung Transplant Program at 1-800-505-7769 (press 3 for the lung transplant program and ask for the referral coordinator), or call the referral coordinator directly at (813) 844-4088.