Tampa General Medical Group earns two American Heart Association Awards
Published: Jan 10, 2019
By Tampa General Hospital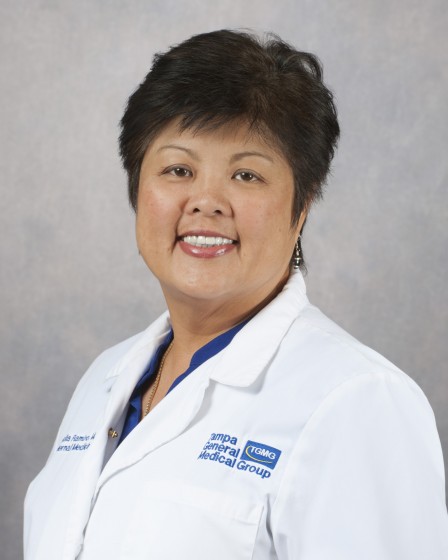 Tampa General Medical Group earns two American Heart Association Awards
(Tampa, FL – Jan. 10, 2019) – The Tampa General Medical Group (TGMG) has earned recognition for its efforts to improve cholesterol and blood pressure among its patients.
TGMG, which consists of 14 physician practices, received two awards from the American Heart Association (AHA). It earned the "Check. Change. Control. Cholesterol™ 2018 Gold Award" for its commitment to reducing the risk of heart disease and stroke through improved cholesterol management. This is the first year the American Heart Association has given this award.
For the second consecutive year, the TGMG practices also received AHA's "Target: BP™ Gold Award." TGMG was recognized as a leader in the effort to get peoples' blood pressure under control. Launched in 2015, Target: BP™ is a national initiative between the American Heart Association and the American Medical Association aimed at addressing the growing burden of high blood pressure in the U.S.
More than 1,600 physician practices and health systems nationwide have joined the Target: BP initiative. They share a common goal to reduce the number of adult patients with uncontrolled blood pressure and improve health outcomes associated with heart disease.
"Blood pressure control is one quality measure we already track," said Lucila Ramiro, MD, vice president, TGMG. Each patient's blood pressure is checked during every physician visit. Medication and recommendations for lifestyle changes are provided depending on the patient's needs. Physicians or advanced practice providers also discuss the potential risks of high blood pressure, like heart attack or stroke, with their patients, Dr. Ramiro said.
A focus of the "Check. Change. Control. Cholesterol Award" is the number of adult patients who are at risk for cardiovascular disease and are managed with statin medications that lower cholesterol. More than 70 percent of TGMG patients are taking statins, said Dr. Ramiro. 
"We are very consciousness about explaining the importance of medication adherence and lifestyle changes to combat high blood pressure and cholesterol," Dr. Ramiro said. "Chronic disease management, as well as prevention of diseases, are part of what the TGMG providers do every day."