Tampa General recognized for promoting enrollment in organ donation registries
Published: Jan 11, 2018
By Tampa General Hospital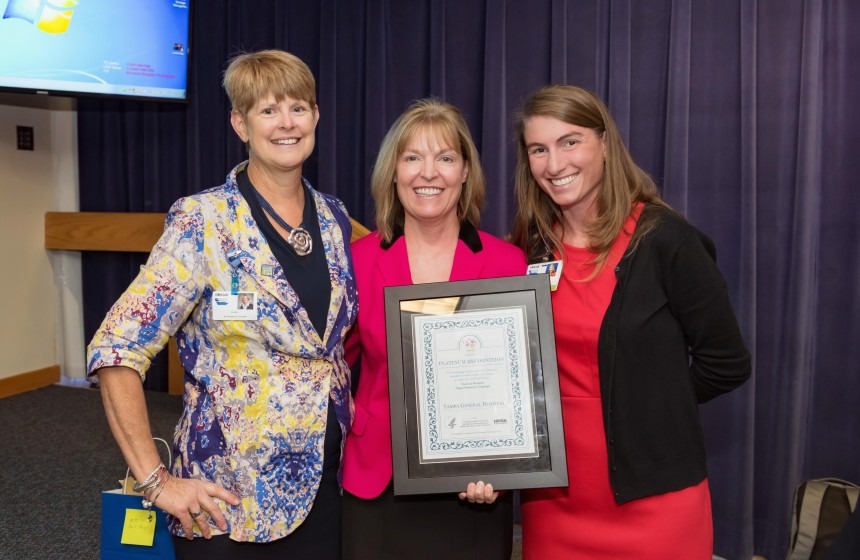 Tampa, FL (Jan. 11, 2018) –  Tampa General Hospital is among a select group of hospitals nationwide recognized for promoting enrollment in state organ donor registries during a national campaign sponsored by the U.S. Department of Health and Human Services' Health Resources and Services Administration (HRSA).
Of the 1,102 hospitals and transplant centers participating in the campaign 349 of them, including TGH, received platinum awards – the highest ranking. It is the second year TGH received platinum status. 
TGH worked with LifeLink of Florida, the local organ and tissue donor program, to implement the HRSA Workplace Partnership for Life Hospital Campaign. It focuses on mobilizing the nation's hospitals to increase the number of people who are registered as organ, eye, and tissue donors.
The campaign has added more than 400,000 donor enrollments to state registries nationwide.
TGH conducted awareness and registry campaigns to educate staff, patients, visitors, and community members about the critical need for organ, eye, and tissue donors. The effort helped increase the number of potential donors on the Donate Life Florida state organ and tissue donor registry.
The Workplace Partnership for Life Hospital Campaign unites donation advocates at hospitals with representatives from their local organ procurement organizations, Donate Life America affiliates, and state and regional hospital associations. Working together, the teams leverage their communications resources and outreach efforts to most effectively spread word of the critical need for donors.
##
Photo caption:
TGH received a platinum award for its work to increase the number of people who are registered eye, organ and tissue donors. Sally Houston, MD, center, executive vice president and chief medical officer, accepted the award from Liz Lehr, left, senior vice president and executive director, LifeLink of Florida, and Elle' Tallent, LifeLink's hospital development liaison.