TAMPA GENERAL HOSPITAL PLAYS SIGNIFICANT ROLE IN CLINICAL TRIAL THAT LEADS TO FDA APPROVAL OF HEARTMATE II® FOR DESTINATION THERAPY
Published: Feb 1, 2010
By Tampa General Hospital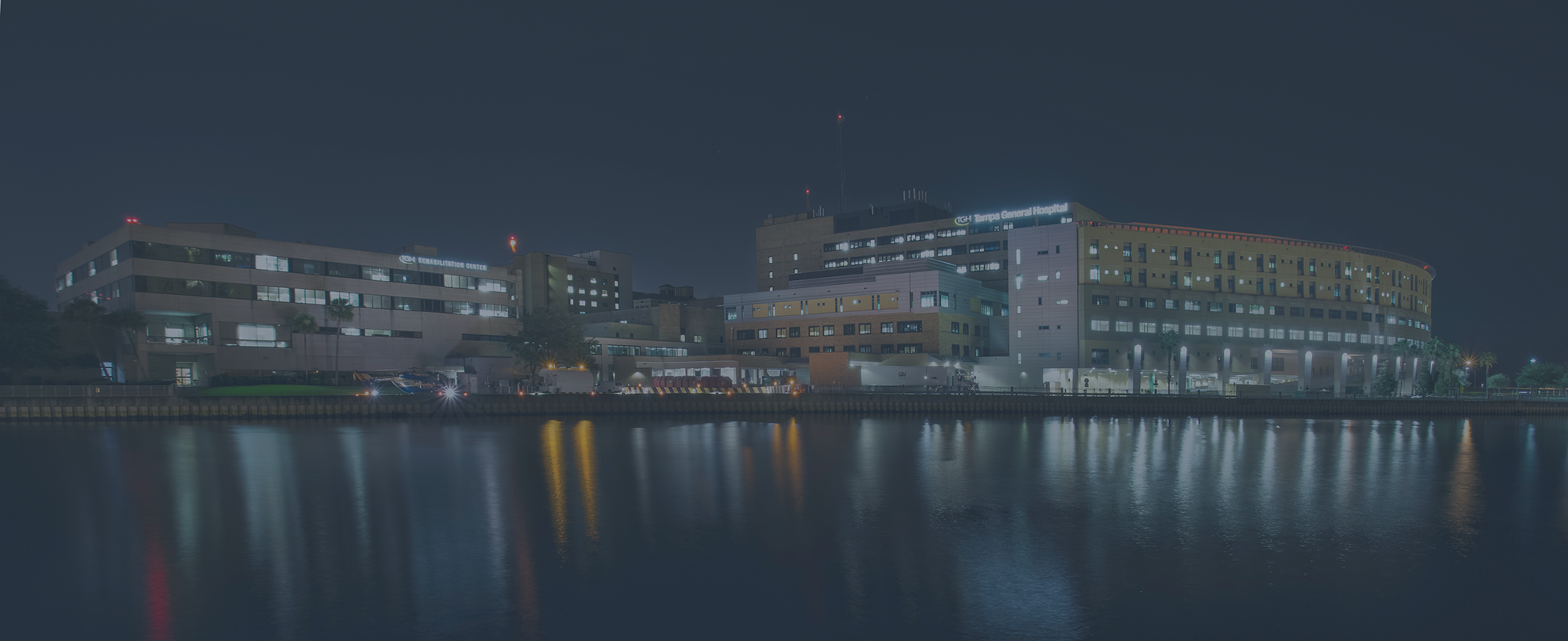 HeartMate II Left Ventricular Assist System (LVAS) Now Available for Advanced Heart Failure Patients Who Do Not Qualify for Heart Transplantation Tampa (February 1, 2010) - Based on the integral role Tampa General Hospital played in the landmark HeartMate II® Destination Therapy Clinical Trial, TGH announced today that the HeartMate II Left Ventricular Assist System (LVAS) has received approval for Destination Therapy (DT), or long-term treatment option, for patients suffering from advanced stage heart failure who are not eligible for heart transplantation. Now commercially available for all patients who qualify in the Florida area, the revolutionary device is the first continuous flow chronic LVAS to receive FDA approval for both bridge-to transplantation and DT in the U.S. Though transplants offer hope for approximately 2,000 advanced heart failure patients each year, more than 250,000 patients have no viable treatment option and are considered at high risk for repeated hospitalizations, severely diminished quality of life and limited life expectancy. For the 50,000-100,000 patients in the U.S. who do not qualify for transplant, due to age or other comorbidities such as cancer or multiple-organ failure, or other complications, long-term therapy with HeartMate ll may be an option. TGH remains among select cardiac centers in the nation to offer the state-of- the-art therapy to these advanced heart failure patients for whom there is a critical care need. Daniel Nisonger is the first patient at TGH to receive the HeartMate ll for destination therapy since FDA approval.  He received it on January 25th and is recovering well. Mr. Nisonger resides in Daven Port, Fl, with his wife of forty-eight years and has a son who lives in Ohio. He was at home receiving medical therapy with an intravenous inotropic medication since December 2009. Mr. Nisonger is not a candidate for a heart transplant, as he had cancer and has been in remission for only two years. He needs to be in remission for at least five years. His hope is to return to the active lifestyle he has enjoyed, bike riding and taking long walks. Christiano C.B. Caldeira, M.D., his cardiothoracic surgeon with Florida Advanced Cardio Thoracic (FACT) Surgery in Tampa said, "Approval of long term ventricular assist devices (VAD) for destination therapy marks the beginning of a new era of surgical treatment for heart failure. Now we have a reliable long term VAD that can be used on patients that are not candidates for heart transplant. This device will allow for patients to have improved quality of life,  whereas without it,  they will continue to struggle with day to day activities." Tampa General Hospital has performed over 150 successful implantations of ventricular assist devices (VADs) since December 2008. The center offers a wide range of the latest heart failure treatment options - treatments for patients with end stage heart failure include heart transplantation, medical therapy with intravenous inotropic support, and ventricular assist devices (VAD).    TGH is one of the top five busiest cardiac transplant centers in the United States. About the HeartMate II Clinical Trial for Destination Therapy (DT) FDA approval of the HeartMate II for DT, followed a successful clinical trial of 200 patients enrolled at 38 centers. The study was a prospective, randomized evaluation of the HeartMate II LVAS. Patients, who did not qualify for heart transplantation, were randomly assigned to treatment with the HeartMate® XVE LVAS (control group) or to treatment with the HeartMate II LVAS on a 2-1 basis, respectively. The study concluded that treating patients with HeartMate II leads to dramatically improved survival (68 and 58 percent at one and two years), functional capacity (80% restored to and sustained at NYHA Class I or II through two years; doubling in six-minute walk test) and substantial improvement in quality of life unequaled by any other heart failure therapy. Specific results included:
Dramatic improvements in functional capacity and quality life have been established in both Bridge-to-Transplantation and Destination Therapy. At baseline, 96 percent of DT trial patients were NYHA Class IV/IIIB. Seventy five percent improved to Class I or II at 3 months and 80 percent were Class I or II at 24 months.
In addition, the study noted a significant reduction of adverse events, as HeartMate II is lower than the previous device in major categories (bleeding, infection, stroke, etc.).
The HeartMate II Destination Therapy trial demonstrated superior survival in this severely debilitated, high-risk advanced heart failure population with estimated survival of 68 and 58 percent at one and two years, comparing favorably to data on patients managed on medical management alone.
There was also a substantial and sustained improvement in the HM II patients' 6-minute walk tests as the number of meters walked at two years more than doubled from baseline. At two years, HeartMate II patients achieved a median 6-minute walk of 372 meters, more than the distance of 4 American football fields. This improvement in 6- minute walk is a 3-fold improvement observed in Class IV patients during the COMPANION study.
About Heart Failure The American Heart Association estimates that about five million Americans are affected by congestive heart failure, with 600,000 new cases diagnosed each year. The prognosis for patients with advanced heart failure is poor, with projected one-year mortality rates exceeding those of other terminal diseases such as AIDs, leukemia, and lung cancer. According to the American Heart Association, cardiovascular disease remains the No. 1 cause of death in the United States. HeartMate II LVAS (Left Ventricular Assist System) As an Advanced Heart Failure Treatment Option The HeartMate II LVAS was approved for Bridget to Transplantation (BTT) in the U.S. in April 2008 and for Destination Therapy in X 2009. A continuous flow device, the HeartMate II is an implantable LVAS powered by a rotary pumping mechanism. It is designed to have a much longer functional life than pulsatile devices and to operate more simply and quietly. The device, with only one moving part, is designed to take over the pumping ability of the weakened heart's left ventricle - it can pump up to 10 liters of blood per minute covering the full output of a healthy heart. It is also smaller and easier to implant than a pulsatile device. Visit www.thoratec.com for more information.