For many teens, anxiety is a serious health issue
Published: Oct 7, 2019
By Susan Shulins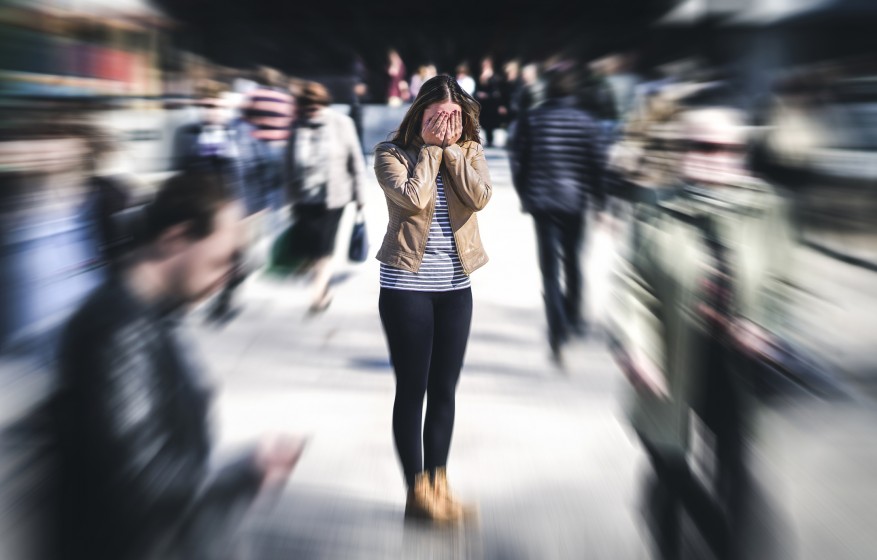 Come to a free movie and discussion Thursday to learn more
According the National Institutes of Health, one out of three adolescents ages 13-18 years old have an anxiety disorder, said Pediatric Clinical Psychologist Nicole Williamson, PhD, at Tampa General Hospital and founder of Tampa General Hospital's Outpatient Pediatric Medical Coping Clinic.
"In the last 10 years we've seen a significant rise in anxiety disorders," she said.. There are several factors contributing to the increase in teen anxiety disorders, such as increasing pressure on teens to excel early fear of school shootings, and the pressure teens may experience on social media.
Anxiety is a health issue that people should be aware of,  in children, teens, and adults.   Tampa Bay residents have a great opportunity to learn more about the subject at a special event this week. A documentary on anxiety, called Angst, will be shown at Plant High School on Thursday, Oct. 10. (See more details below.) A panel discussion with Dr. Williamson and other experts will follow.
While everyone experiences fear and anxiety, for some individuals the frequency and intensity of the emotion raises to the point that it impacts functioning, Williamson said. Some signs that someone may be suffering from high levels of anxiety include irritability, restlessness, and social changes such as spending more time alone, difficulty sleeping, and changes in school performance. For many people, anxiety can also manifest as  physical symptoms, such as headaches, extreme tiredness,  and unexplained aches and pains.  
Parents who notice any of these signs should talk with their teen. It helps when parents have an open conversation not only about the concerns they may have noticed in their teen, but also share their own experiences with anxiety. It's important to identify factors that may be contributing to the anxiety and develop skills to more effectively manage it, Williamson said.
If parents notice their child is spending a great deal of time on social media, they should talk about that as well. When teens spend large amounts of time on social media, it is usually at the expense of other positive activities.  
If teens don't learn effective ways to manage their anxiety, they may start using unhealthy coping strategies: drinking alcohol, smoking marijuana, or avoiding stressors by skipping school. Multiple treatment options are available, such as counseling from a licensed mental health counselor or a psychologist. Studies show that 12 weekly sessions of cognitive behavioral therapy (CBT) can be very helpful in reducing anxiety, Williamson added. Even though CBT is very effective, 80 percent of teens who are diagnosed with an anxiety disorder are not getting treatment. It's much better to intervene early, because treatment is effective and there is no need to suffer without help, she said.
Come to the free movie and discussion this Thursday
The independent original documentary, Angst, will be shown at H.B. Plant High School this Thursday, Oct. 10. The school is  at 2415 S. Himes Ave. in Tampa.
Registration and a complimentary light dinner will be  from 5:30 to 6 p.m.  The documentary  will begin at 6 p.m. and will be followed by a panel discussion with mental health professionals, including Williamson.
The documentary Angst focuses on how anxiety is affecting you and others living in the community. It includes interviews with children, teens, educators, experts and parents. Also included is a special interview with Olympic Gold Medalist Michael Phelps. The goal of the documentary is to help viewers identify and understand symptoms of anxiety and encourage them to seek help. The documentary and corresponding materials provide tools, resources and hope to those struggling with anxiety.
For questions or to register, visit www.tgh.org/healthed, or call (813) 660-6101