Former trauma patients reunite with their caregivers at Tampa General Hospital
Published: May 30, 2019
By Susan Shulins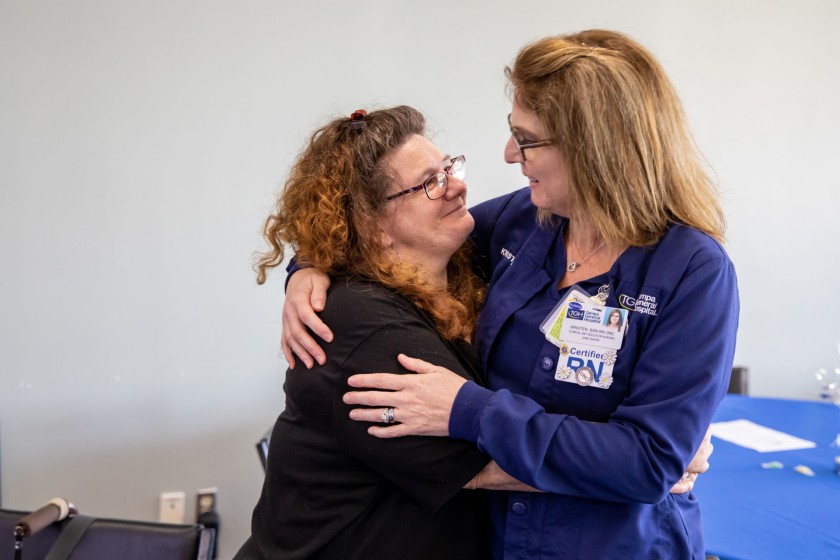 In 2017 Wendy Akins was driving to a company picnic in Valrico. In a split second her life changed forever – a car crossed the center line and collided head-on with the front of her car.
"I looked up and I couldn't see anything but the air bag," she said. Within a few minutes first responders were on the scene attempting to get her out of the car.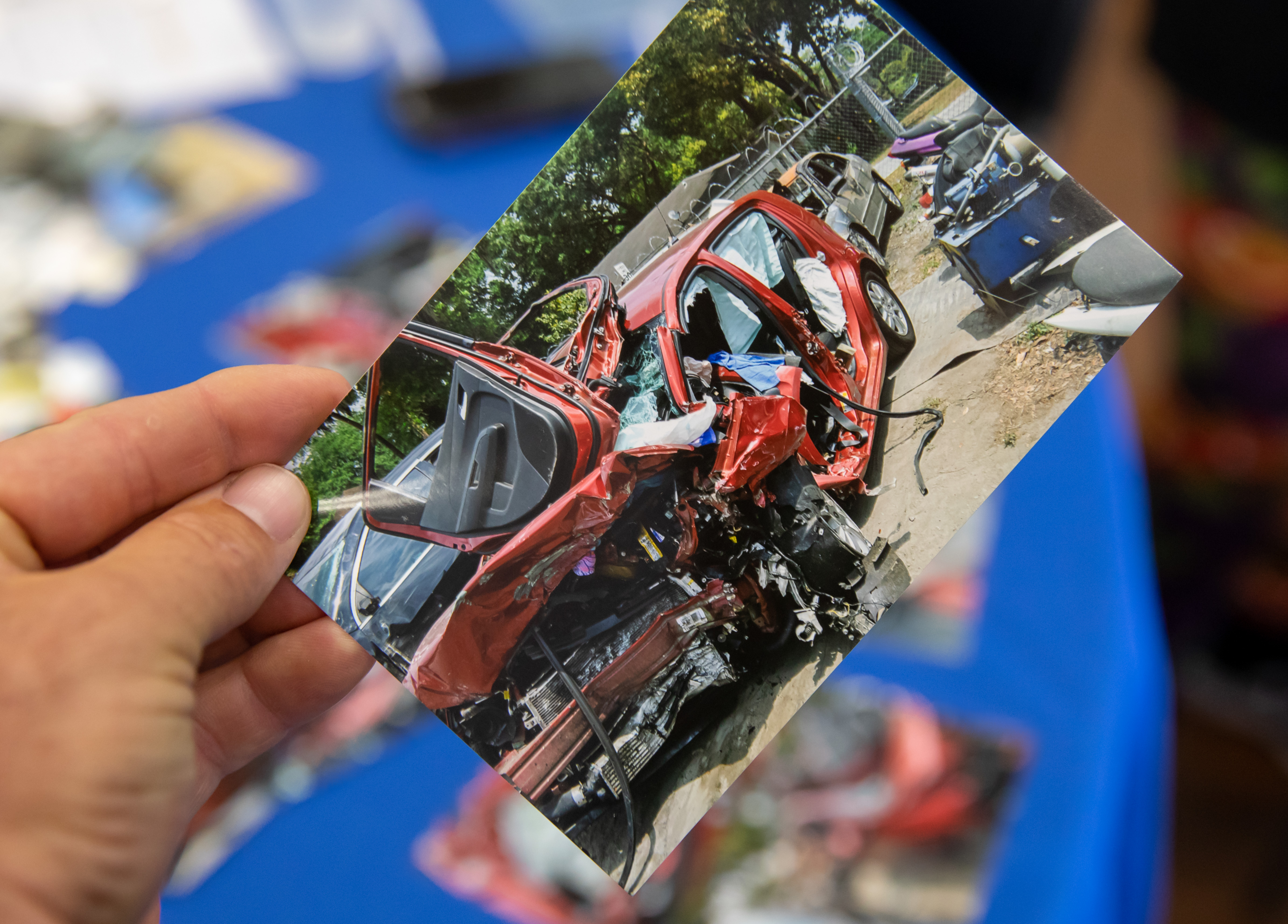 "They used the jaws of life three times," Akins said.  Then TGH's Aeromed medical helicopter arrived and flew her to the hospital.  She eventually underwent four surgeries and was a patient in the TGH Wallace Trauma Center and the Rehabilitation Center for several months.
Akins and other former trauma patients gathered May 29 at the hospital for the annual Trauma Awareness Day Luncheon. During the event, former trauma patients can reconnect with their former caregivers and share stories about their experiences at TGH.
"All the people at TGH made me feel that they cared. It was like my best friends making me feel better. Thank you TGH and all you do to make a difference," Akins said.
Former patient Kandi Wenzel recalled how she spent 115 days in the hospital after she was severely injured in a nighttime boating accident near the Sunshine Skyway Bridge in 2007. She was in the boat with friends when another boater was speeding and rammed into her boat. The propeller landed on top of her, causing severe injuries to both legs.
She suffered other extensive injuries including broken ribs, liver and kidney damage, a broken femur, shattered knees, and radial nerve damage. 
Wenzel was airlifted to TGH where she spent eight days on life support. It took three to four years for her to regain her strength.  "It took me one year to be able to get out of bed," Wenzel said. She now walks with the aid of a walker or a cane.
"You all put me back together," she said during the reunion. "I thank God for all of you and thank God for all the good work you do. Tampa wouldn't be what it is without TGH."