Ann's turn to triumph: Liver transplant saves a nurse's life
Published: Mar 27, 2019
By Lisa Greene
The tables turned on Ann McCracken early last year. For most of her life, the 58-year-old Tampa resident cared for others, both as a mother and a nurse.
But the chronic disease that had slowly crippled her liver finally threatened to kill her. As fluids built up in her body, her weight ballooned until she was barely recognizable. And as toxins accumulated, she became so confused that she forgot how to tie her shoes.
Her kidneys started to shut down and her blood could no longer clot properly.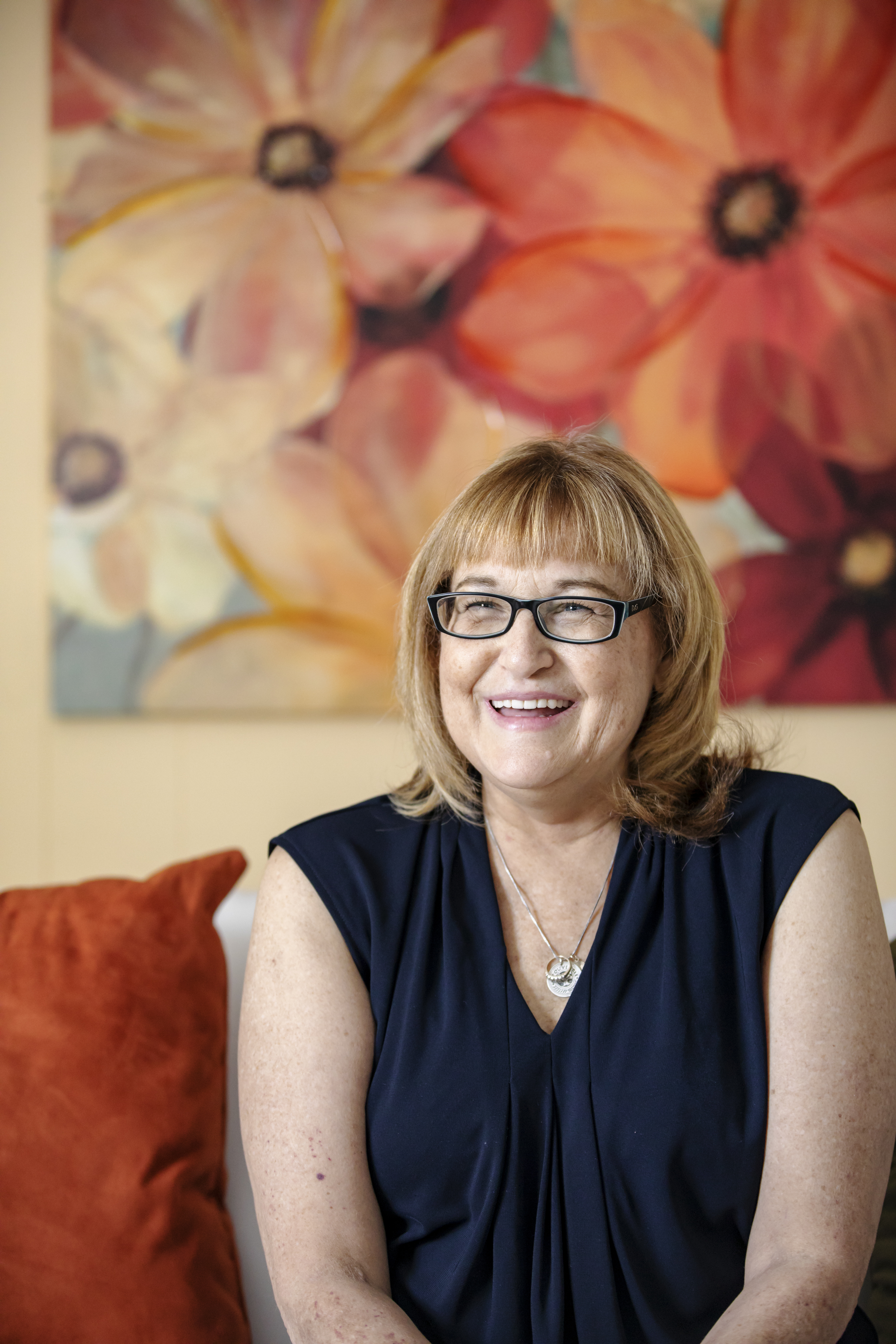 Only a new liver could save her.
"For patients in that condition, every day they don't get a liver, they're at risk for infection and bleeding," said Dr.  Kiran Dhanireddy, associate director of the Tampa General Hospital Advanced Organ Disease and Transplant Institute. "It could result in death or being too sick to transplant."
***
In 2000, McCracken was diagnosed with primary biliary cholangitis, a disease that gradually destroys the small bile ducts in the liver. Ordinarily, bile travels through these ducts to your small intestine, where it helps digest fat. As the ducts are destroyed, they are replaced with scar tissue, gradually impairing the liver's ability to function.
"There are no symptoms at first," she said. "But then you get tired, and then you itch. It's awful. It's a nasty little disease."
As the liver becomes more damaged, patients may show signs of more severe liver disease, including jaundice, swelling and internal bleeding. While medication can slow the progression of the disease, eventually a liver transplant may be necessary.
The disease is relatively rare, and women are nine times as likely as men to get it. About 65 in every 100,000 women have the disease, according to the American Liver Foundation.
***
The diagnosis shook McCracken, but she blocked the disease from her mind. She was busy caring for her son Randy, who was born with special needs. She became his chief advocate, smoothing the way for him to participate in his high-school graduation ceremony and helping him communicate with visitors.
"I believe God only gives special kids to special parents who can handle it," she said.
After her son died a few years ago, McCracken focused her energy on her work as a night nurse at a nursing facility, taking pride in the daily gestures that made her patients more comfortable. She would bring them warm milk to help soothe them to sleep. She made sure she was the first one to give them a cheery greeting each morning.
***
As McCracken got sicker, it was hard for her to accept that for once, her roles were reversed. She had to be a patient, not a caregiver. She kept working until the end of June. By July 5, she was at Tampa General Hospital.
McCracken was sick, swollen and confused. Her mother, Bernice Faraci, kept telling her doctors just how much the disease had affected her daughter.
"This is not my daughter," she kept saying. "This is not my daughter. She's very sick."
It was not an exaggeration. Patients with end-stage liver disease, like McCracken, are given a score based on how sick they are and how urgently they need a transplant. The scale ranges from 6 to 40.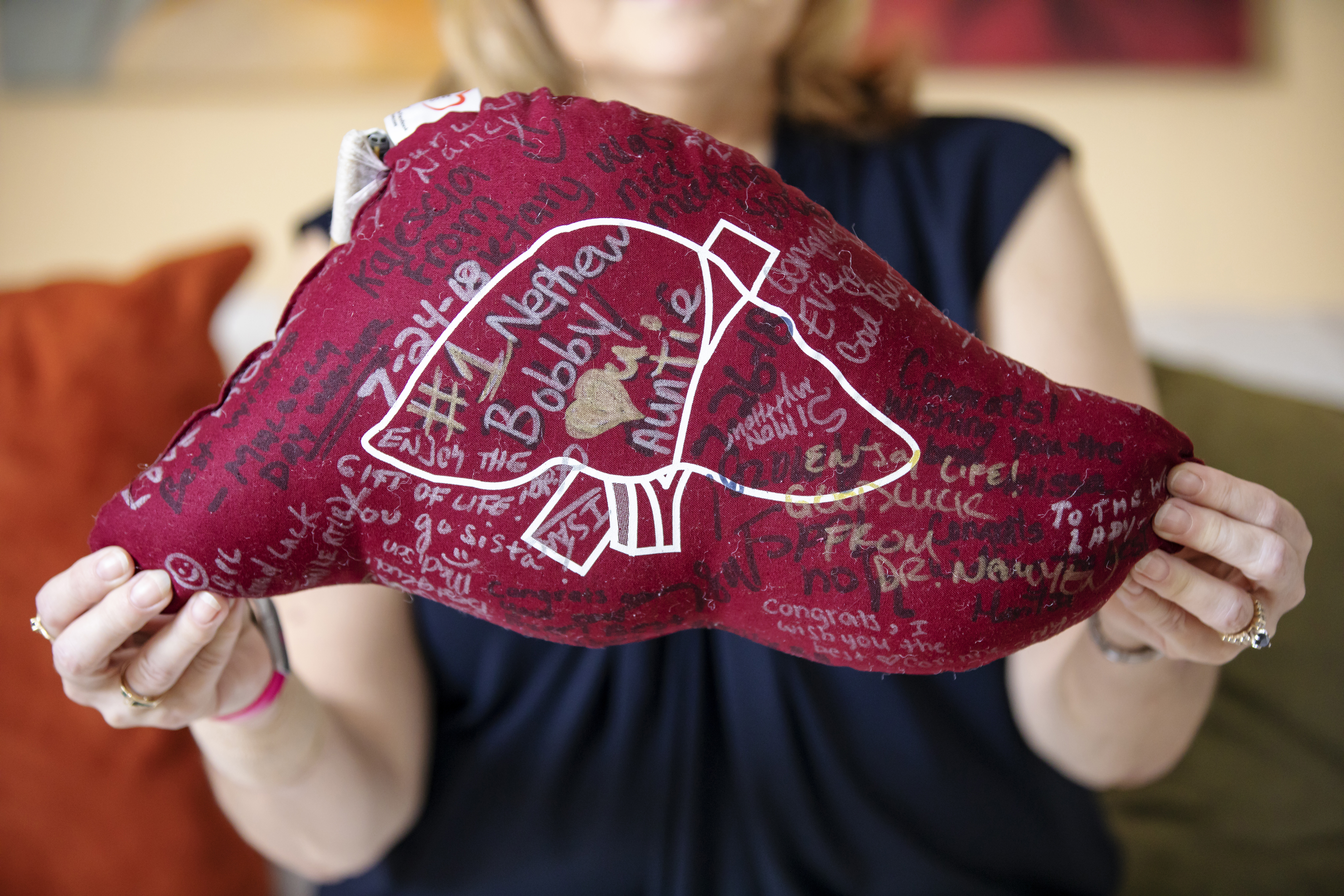 McCracken was at 40. Had she not come to Tampa General when she did, "she would have died," Dhanireddy said.
McCracken was hospitalized almost three weeks, receiving diuretic medications and undergoing dialysis to rid her body of excess fluid. While she was there, she got the news that her life depended on.
A liver had become available.
***
Within a day after her transplant, McCracken was thinking clearly and breathing on her own. Just a few days later, she was able to leave the intensive care unit. Even Dhanireddy, her surgeon, was surprised.
"For someone as sick as she was, she recovered really quickly," he said.
McCracken remembers little of the last few weeks before the transplant. What she does know – and is delighted about – is how quickly she has recovered. In the weeks after the transplant, she had so much energy that she started cleaning out closets and assembling gifts for those who helped her. Family members worried that she was doing too much and had to ask her to slow down.
So far, she has lost more than 70 pounds – "and still losing," she said – and is looking forward to returning to work.
"I have such a great team at work," said McCracken. "I love being a nurse. I love talking to my patients."
She wants to tell them that if she can get through this, they can make it through anything.
Her next mission: to advocate for others with primary biliary cholangitis. She has become active in a non-profit support group, the PBCers Organization, which raises awareness about the condition.
"If I can help just one person with the disease," she said. "When people are diagnosed with PBC, I bet they're just as lost as I was – just as scared as I was."
She is deeply grateful to her donor and their family, and knows that it is because of their generosity that she got a second chance.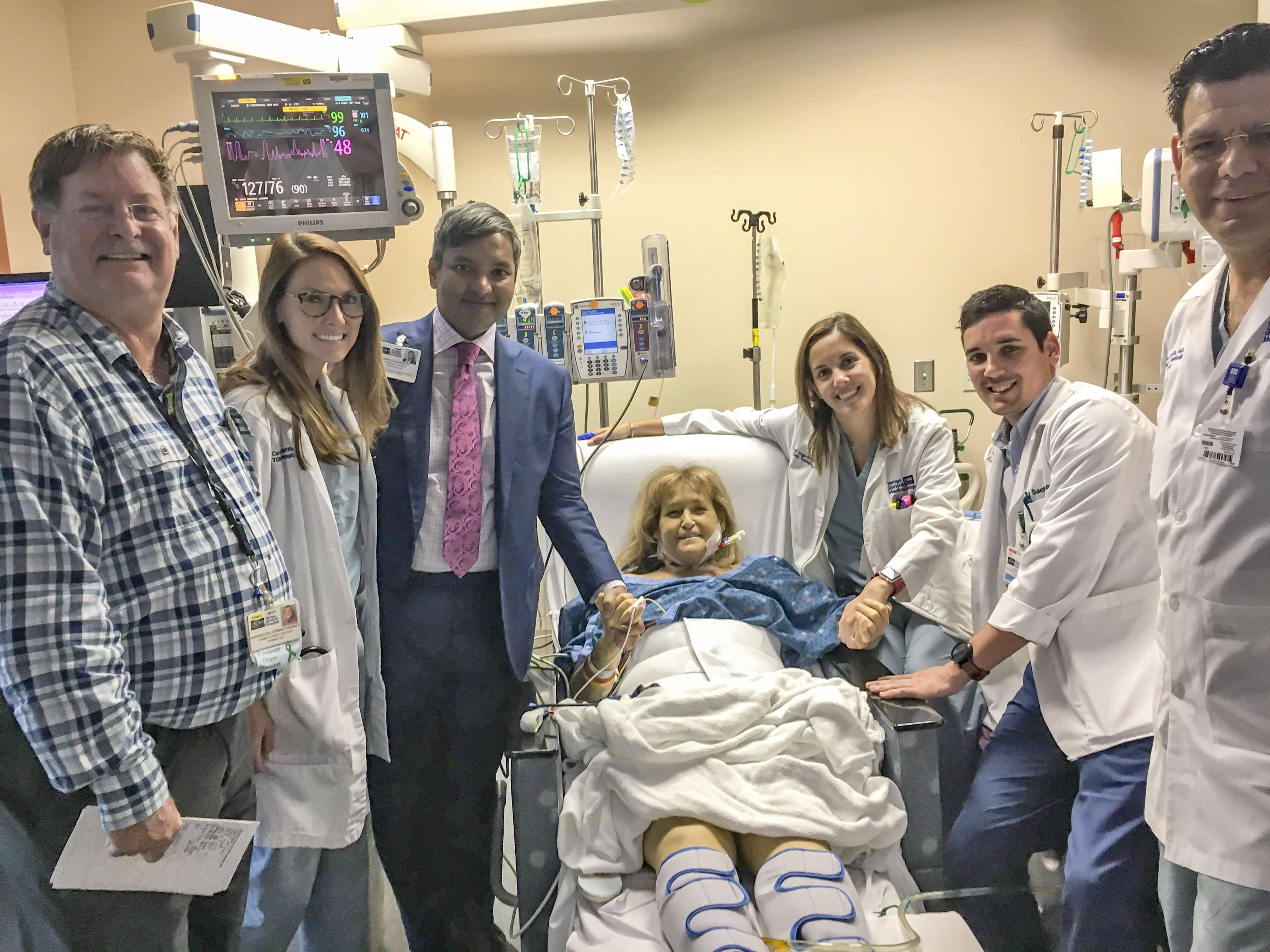 "I thank God and my donor for this new life," she said. "I know how close I was. I know God saved me for a reason."
Photos by Daniel Wallace, Tampa General Hospital.