This man wanted to know: Whose heart saved my life?
Published: Jun 4, 2019
By Curtis Krueger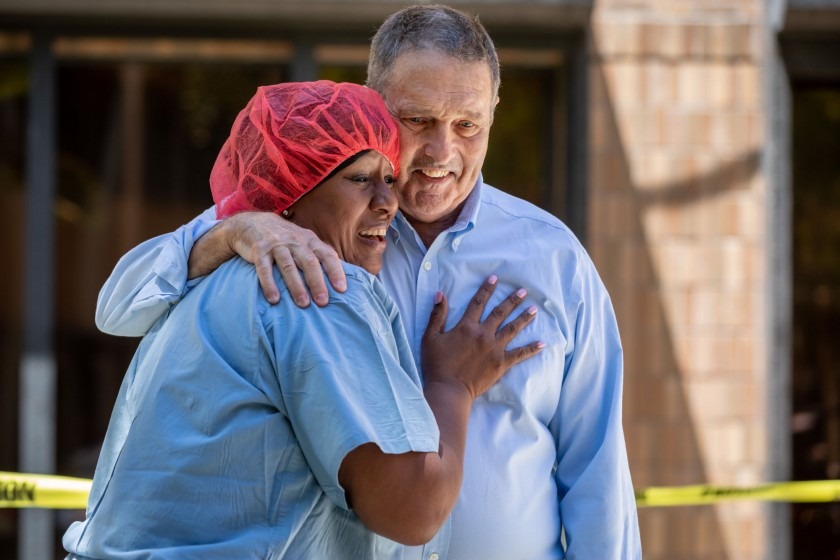 Ken Davis wanted to know whose heart was beating inside his chest.
He was grateful to the Tampa General Hospital team that performed his heart transplant operation, and deeply thankful to the organ donor who made it all possible.
But who was this donor who provided him with the life-saving gift of a heart? And how was this family coping with their loss?
It took a year, but Davis' questions finally led him in a circle – right back to Tampa General Hospital.
Davis learned this spring that his new heart had belonged to a 28-year-old man named James Dancey.
Dancey's mother, Kolanda Daniels, works in the sterile processing department of Tampa General Hospital. It's her job to sterilize trays of surgical instruments – including some that go to TGH operating rooms for transplants.
 "To know that Kolanda is working here is so meaningful to me," Davis said. "Her son was a savior to me."
Dancey died of complications from asthma, Daniels said. It was devastating to her and her family. She has participated in grief counseling sessions at TGH to cope. And her TGH colleagues have helped support her as well, she said. 
But during the past year, she too had a question she wanted answered.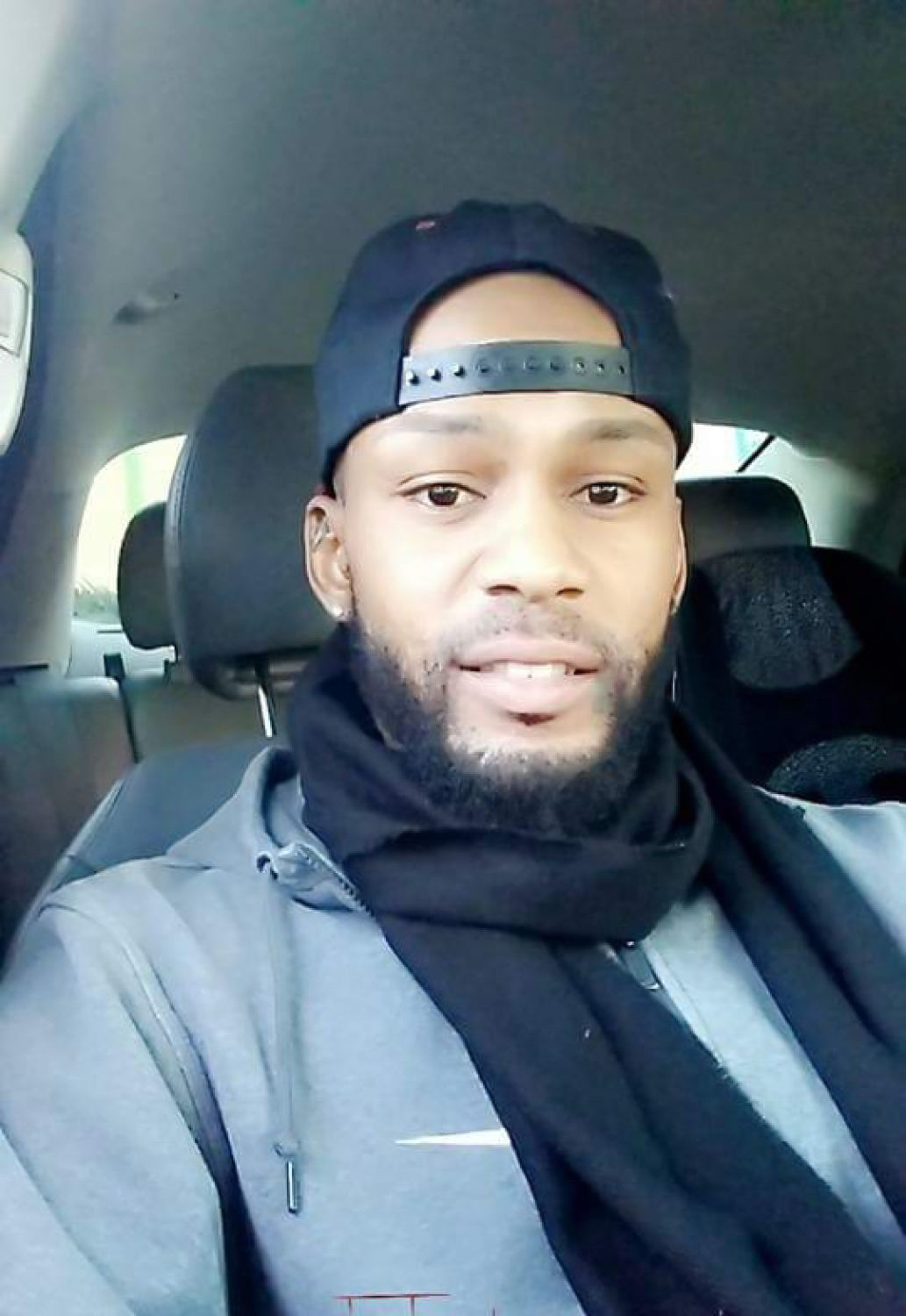 "I knew I wanted to meet the person who had my son's heart," she said.
Transplant recipients generally cannot learn the names of their donors' families until one year after surgery, and then only if both sides agree. But Davis and Daniels were eager to meet. Following necessary protocols, LifeLink of Florida put them in touch.
Daniels decided on an Easter Sunday meeting. She invited Davis and his wife Nancy to her church, the New Mount Zion Missionary Baptist Church in Tampa.
As they met, Daniels knew there was something she had to do. She put her ear against Davis' chest. And she listened to her son's lifesaving heartbeat.
"When I heard his heart beating, I was like oh my gosh, so amazing," Daniels said.
"It was like the best day ever," she added. "I couldn't have asked for anything better."
The day after Easter, Davis visited TGH and Daniels came out to see him, still in the hospital scrubs she wears on duty.
Davis had suffered from heart disease for years. Before the transplant operation, he couldn't walk from his bedroom to his living room without feeling winded. But on the day he met with Daniels at TGH, he had walked four miles along Tampa's Riverwalk. A couple weeks earlier, he biked 20.
To Davis, his story is an example of how organ donors save lives. It's a message he wants to share with others.
He said Tampa General "has been a miracle for me." And how about visiting Daniels at church on Easter?
"It was the most special day that I've had in my life," he said.
"I can't tell you how much I love my donor family."
Photo of Kolanda Daniels and Ken Davis by Daniel Wallace