At Camp Hopetáke, kids score a victory over fire
Published: Jun 13, 2019
By Curtis Krueger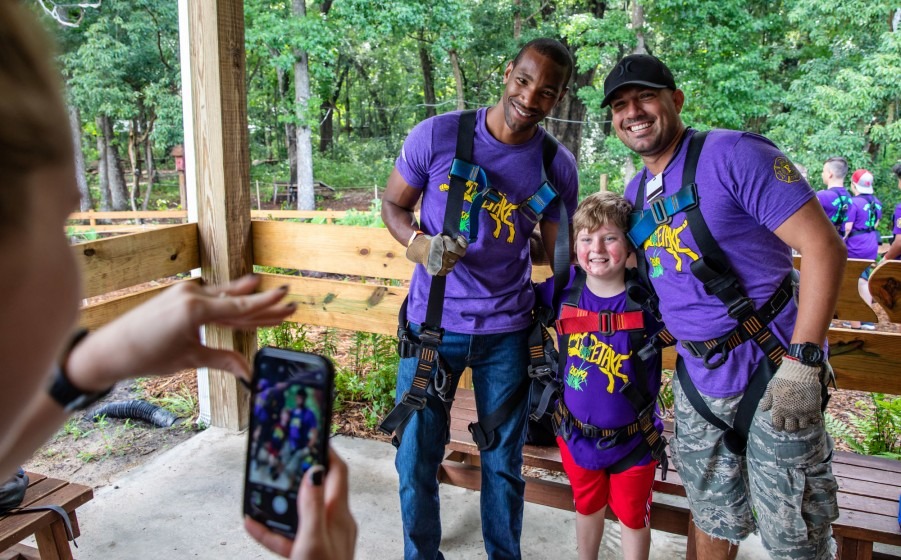 TAMPA, Fla. -- At Camp Hopetáke this week, children soared through the air on a zipline, splashed their way around Adventure Island and cheered the Tampa Bay Rays to a 6-2 victory.
Because at this free sleepaway camp for children who have suffered burn injuries, the focus is purely on fun.
"It's just exciting," said camper Oscar Rodriguez, 13, who was attending the annual weeklong camp for the fourth time. "I think it's great for the kids that got burned to be together and have fun. We all know what we've been through."
The camp is supported by the fundraising efforts of Tampa General Hospital, the Tampa General Hospital Foundation and Tampa Firefighters Local 754. The camp is based at the University of South Florida, but the kids and counselors go on field trips every day.
Some campers have visible physical scars. Some do not. The important thing is the bond they share.
"Camp Hopetáke makes you feel like there are other people who have gone through what you have gone through," said Ericka Kelecseny, 12, here for her seventh time.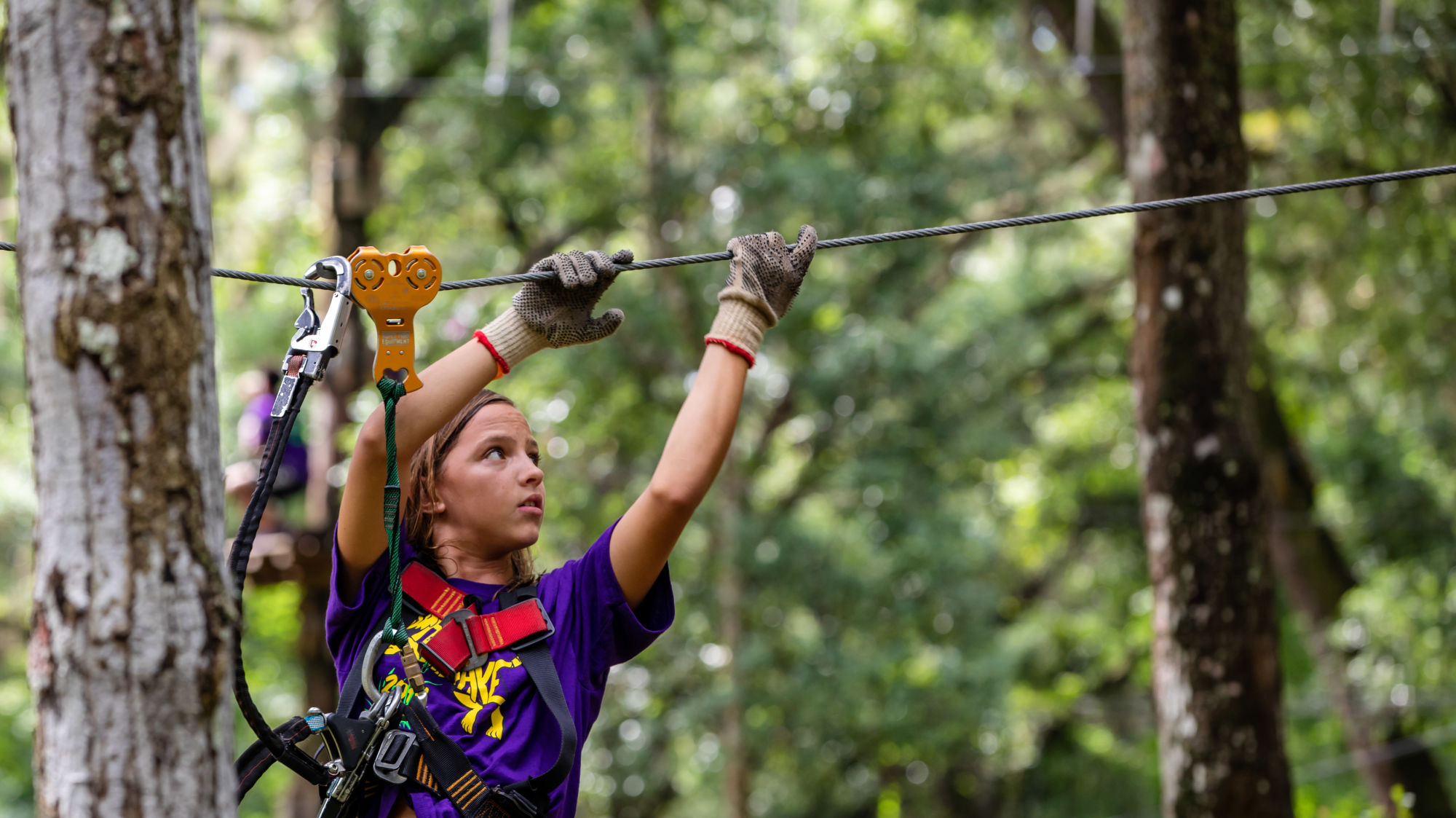 That's a big part of the reason for Camp Hopetáke, said Niccole Couse, trauma clinician and outreach coordinator for the TGH Regional Burn Center. She loves seeing how these kids grow at camp.
Couse said some campers understandably wear long pants and long sleeves, because they are self-conscious of their scars. But after spending time with other kids who have lived a similar experience, they often start to show up in shorts and short sleeves.
Most counselors are TGH team members or Tampa firefighters, many of whom come to the weeklong camp year after year.
Why do the counselors keep coming back?
"The smiles on their faces and knowing that they're so much more than the outer scars," said Tampa Fire Rescue Capt. Henry Williams, here for his seventh time.
Among other outings, the kids went to TreeHoppers Aerial Adventures in Dade City, where they enjoyed a climbing and ziplining course.
In a way, this camp -- and these kids -- represent a victory over fire. At least two campers said they'd like to become firefighters when they grow up.
"They get to help people and I think they're really cool and inspiring," explained Kelecsney.
James Cole, 16, said he hopes to go to school to become certified as an EMT and paramedic and then go to fire school. Spending time with firefighters year after year at the camp is part of what inspired him on this path.
But for this week, the thing he was looking forward to the most was Adventure Island. Asked why he keeps coming back to the camp every year, he had a simple answer.
"It just feels like home," he said.
Learn more about Camp Hopetáke here.
TGH photos by Daniel Wallace.