Love: What's oxytocin got to do with it?
Published: Feb 7, 2019
By Michelle Bearden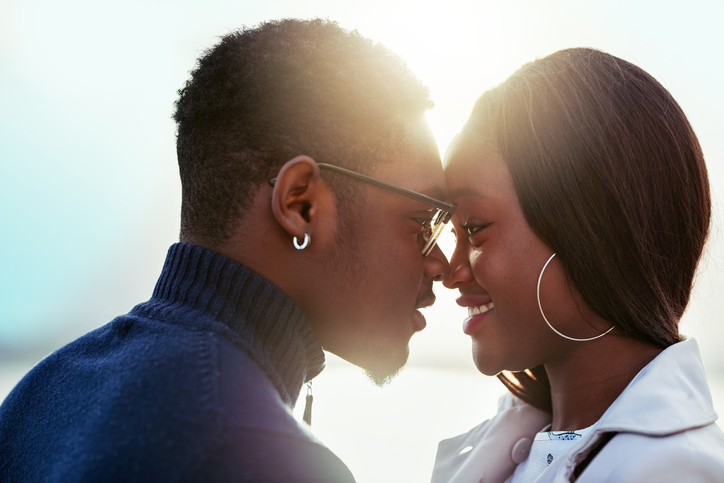 It's the month of romance and roses, chocolate and champagne.
But when it comes to good health, what's love got to do with it?
Plenty, said Dr. Jason Castro, a family physician with Tampa General Medical Group.
"Love makes everything better, including your well-being," Castro said. "When you find the right person and make a good life together, that's going to have long-range health benefits."
So how does your body need love? Let us count the ways.
Eros has been linked to lower blood pressure, calmer nerves, lower stress and even a dip in cholesterol.
Though the heart gets most of the attention when it comes to love, Castro said the real Cupid is the brain.
When the pulse races, the heart beats faster, sleep is elusive, appetite disappears and knees go weak, you can blame the release of neurotransmitters and other chemicals that influence certain emotions and behaviors.
It doesn't happen all at once. It comes in stages.
First are the early moments of infatuation, when the heart goes pitter-patter and the head goes light.
"Some call it lust," Castro said, "but it's really driven by estrogen and testosterone getting all worked up. It's not a long-term thing. Which is good, because you're not always thinking right."
Next comes the attraction stage, fueled by dopamine. It functions as a neurotransmitter -- a chemical released by neurons (nerve cells) to send signals to other nerve cells.
Dopamine is the feel-good chemical responsible for helping control the brain's reward and control center, affecting emotions, movements and sensations of pain and pleasure. It can make couples feel elated and energetic about each other.
But it also has a downside. It can play a role in addictions like gambling and drugs.
And yes, you can be addicted to love, too.
"That's why breaking up can be so hard to do," Castro said.
The first two stages of love are a roller-coaster ride of highs and lows, and can be both exhilarating and tumultuous. That's just not sustainable over a long period of time. So lovers welcome what comes next -- the attachment stage when oxytocin kicks in.
Oxytocin is sometimes known as the "love hormone" because it's released when people snuggle up or bond socially.
This is when the nurturing and bonding take over, Castro said.
"Dating can be so stressful, always worried about what your lover thinks or what other people think," he said. "By the time you get to this stage, you don't need this social validation. There's a lot less emotional judgment and a lot more emotional stability."
One word of warning: Oxytocin increases the appetite, too, which may be why some couples pack on the pounds as time goes on.
Castro can speak personally to the wonders and joy of love.
In his late 30s, he met the woman of his dreams and married last year. They are now the tired but happy parents of an infant son.
"I think I'm still going through all three stages," he said. "And I'm definitely enjoying stage three the most. All the hormones for lust and attraction are fun, but they will eventually go away. It's the attachment that bonds us and grows stronger as we get older. That's the one that matters the most. That's real love."