As measles outbreaks erupt, pediatricians seek to soothe parents' fears about vaccines
Published: Feb 26, 2019
By Mike Brassfield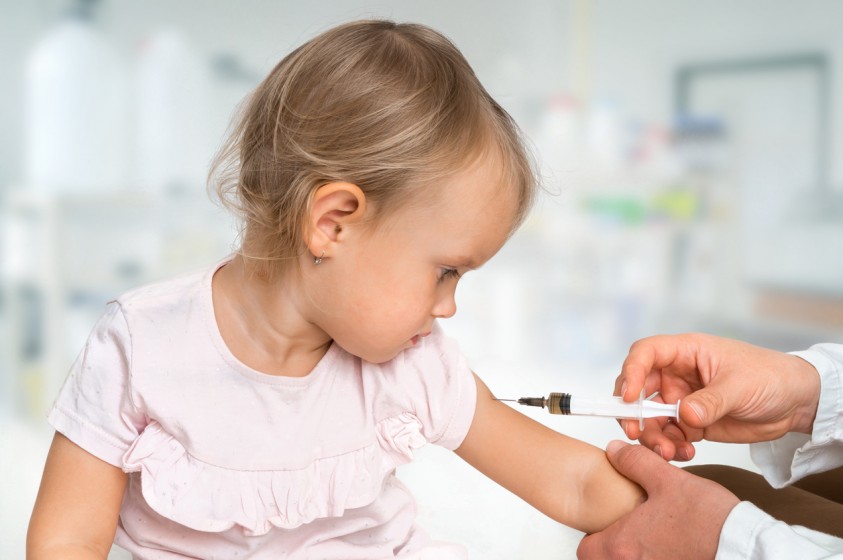 For 20 years, there wasn't a single case of measles in the Tampa Bay area. Not until last year, when BLAM! Suddenly there were seven.
It remains to be seen what 2019 will bring. But now that measles is making an unwelcome comeback all over the country, local pediatricians fear that the disease won't go away until fewer parents are getting misled by anti-vaccination conspiracy theories.
"The amount of anti-vaccine propaganda that's on social media has continued to burn and make this issue a real problem," said Dr. Patricia Emmanuel, pediatrics chief for Tampa General Hospital and chair of Pediatrics for the USF Health Morsani College of Medicine. "There's so much misinformation, and there are some very passionate anti-vaccine groups that really confuse parents a lot."
Measles was once eradicated in this country, thanks to immunizations. That was before anti-vaxxers started spreading fears of a link to autism, based on a fraudulent 1998 study that has been debunked.
Now this highly contagious disease is back in force:
Washington state, with more than 60 measles cases so far this year, has declared a state of emergency.
New York is dealing with its worst measles outbreak in decades, with more than 200 cases since October 2018.
At least eight other states have seen cases of measles this year, according to the federal Centers for Disease Control and Prevention.
The World Health Organization has declared reluctance to vaccinate as a major threat to public health. WHO calls reluctance to vaccinate one of "10 threats to global health in 2019" and noting that measles cases have increased 30 percent around the world.
Here in the Tampa Bay area, pediatricians like Emmanuel find themselves trying to convince fearful parents that vaccinations really, truly do not cause autism.
"We are having conversations every day with parents about vaccine refusal," she said. "It's just so crazy that we're starting to see these old diseases again because of this fear. We live in a crazy world, and people's fears get fed with bad information."
Measles didn't become a local issue until last year. In 2018, Florida had 11 cases of measles — the most in a decade. Seven were clustered in Pinellas County. All 11 cases involved children who hadn't been vaccinated, according to the state health department.
Here's something that Emmanuel always makes sure to tell skeptical parents: "Measles is a really awful disease. It has a high complication rate."
It's a contagious virus that lives in the nose and throat. It causes a high fever and a red-spotted rash that starts on the face and spreads to the rest of the body. There is no known medical treatment that kills the measles virus.
Children younger than 5 and adults older than 20 are more likely to get complications from measles.
One in 10 children with measles gets an ear infection, which can lead to permanent deafness. One in 20 gets pneumonia, and one in 1,000 suffers from brain swelling and possible brain damage.
One or two out of every 1,000 children with measles will die.
Emmanuel and her fellow pediatricians strongly urge parents to make sure their children get the MMR (measles, mumps, rubella) vaccine, which is safe and effective. They recommend the first dose for infants between 12 and 15 months old, and a second dose at 4 to 6 years old.
"Parents just want what's best for their child, and they're so concerned about risks to their child," she said. "But there have been numerous, numerous studies that show the measles vaccine does not contribute to autism. That's one of the biggest myths that has continued to be perpetuated."
"If we continue to have this many vaccine refusals, we will continue to have measles outbreaks."