Tampa General Hospital is where she became a mom – and a lawyer
Published: Aug 28, 2019
By Curtis Krueger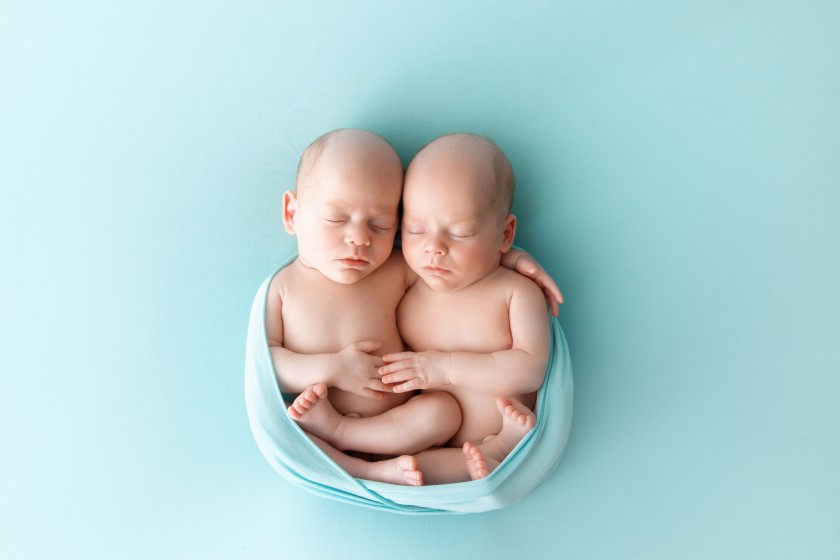 After three years of law school and many long hours studying, Lex Murphy learned in April that she had passed the Florida Bar exam.
It was a crowning achievement that would allow her to embark on her chosen career. But right at that moment, she was tending to something even more important.
Murphy was on bedrest at Tampa General Hospital, pregnant with twins who were diagnosed as monoamniotic monochorionic, or "MoMo." This rare condition meant the twins shared the same amniotic sac and placenta, and it meant her pregnancy was considered high-risk.
While some of her classmates were making plans to attend swearing-in ceremonies, those events just weren't going to be possible for a mother-to-be on bedrest.
That's when her family started getting creative. Lex Murphy's husband Patrick, who also is a lawyer, turned to his boss, Hillsborough Public Defender Julianne Holt. He asked Holt if she would handle the swearing in, and she readily agreed to what would become the first ceremony of its kind at the hospital.
 Murphy had been expecting a handful of people for a ceremony in her hospital room. Instead, Patrick ushered her to a conference room where more than 30 had gathered.
"I walk in and it was a surprise party with all my friends, my family, the nurses," said Murphy.
Nearly a month later, Max and Miles were born on May 16, at 3 pounds 13 ounces and 3 pounds 15 ounces respectively. After staying in the Jennifer Leigh Muma Neonatal Intensive Care Unit, the babies went home with a happy mom and dad in mid-June.
Looking back over the whole pregnancy, the Murphys are glad they chose a research hospital like Tampa General, which is the primary teaching hospital for the USF Health Morsani College of Medicine.
She said it was the right choice for her condition. The problem with MoMo twins in the same amniotic sac is that a fetus in the womb will grasp things. One twin could reflexively grasp the other twin's umbilical cord, cutting off oxygen.
"They are in the same sac, which means that their cords can easily get entangled," said Dr. Sarah Obican, who helped care for Murphy and who is a USF Health assistant professor of Obstetrics and Gynecology and  board-certified maternal-fetal medicine specialist.
While in the hospital's Labor and Delivery Department, three monitors would be placed on Murphy's belly a few times each day. One would be placed above Max and one above Miles. This way, if one baby stopped breathing, expert doctors would be immediately on hand.
"We always have doctors here, 24 hours a day," she said. That includes board-certified specialists such as Obican, but also other physicians who are training to become specialists in their field. That's one reason so many doctors always are present.
The hospital also is home to the neonatal intensive care unit, important because many MoMo twins are born prematurely. "We have wonderful fellows on both sides," Obican said.
Murphy said she appreciated the attentive, round-the-clock care she received at Tampa General, and the depth of expertise among the many doctors who saw her.
"People from all over Florida come here because of all the twin specialties," she said.
Being on bedrest for so long was humbling.
"Because you have absolutely no control," she said. "I chose to be positive and have faith."
As unlikely as it may seem, this process actually provided the Murphys with their first glimpse into their babies' personalities. Max was always on the move, squirming away from the monitor. Miles seemed calmer.
Murphy will always remember one particular moment during her stay at TGH. A monitor started beeping – it meant somebody's heart rate had just spiked high. It went so high that "it actually alarmed the nurses," she said.
It wasn't Max. It wasn't Miles. It was Lex Murphy's own heart.
And there was good reason her heart had suddenly started racing.
Right then, she was opening an email with her Florida Bar exam results.
And that was the moment she learned she had passed.