He helped fellow cancer patient with bucket list wish – a classic car ride
Published: Aug 29, 2019
By Ellen Fiss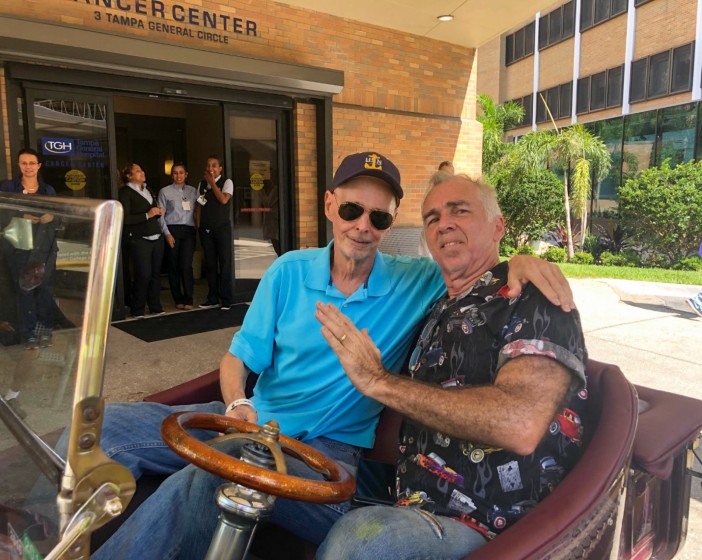 Ronnie Setser was devastated to hear the news he had cancer. He didn't want to go through treatment and said he felt depressed. But since June, he has been receiving radiation treatments for throat cancer and melanoma at Tampa General's Cancer Center.
Every time, Mike Graf would be at the TGH Cancer Center also, as the next scheduled appointment. Graf would tell jokes, strike up a conversation to lift his spirits, and give him a thumbs-up.. Setser could tell Graf was trying to change his attitude. He finally succeeded.
Along their cancer journeys, they shared each other's bucket lists. Graf's bucket list included something called a "T-bucket." A T-bucket is a classic hot rod based on the Model T Ford. Graf wanted to own or ride in one.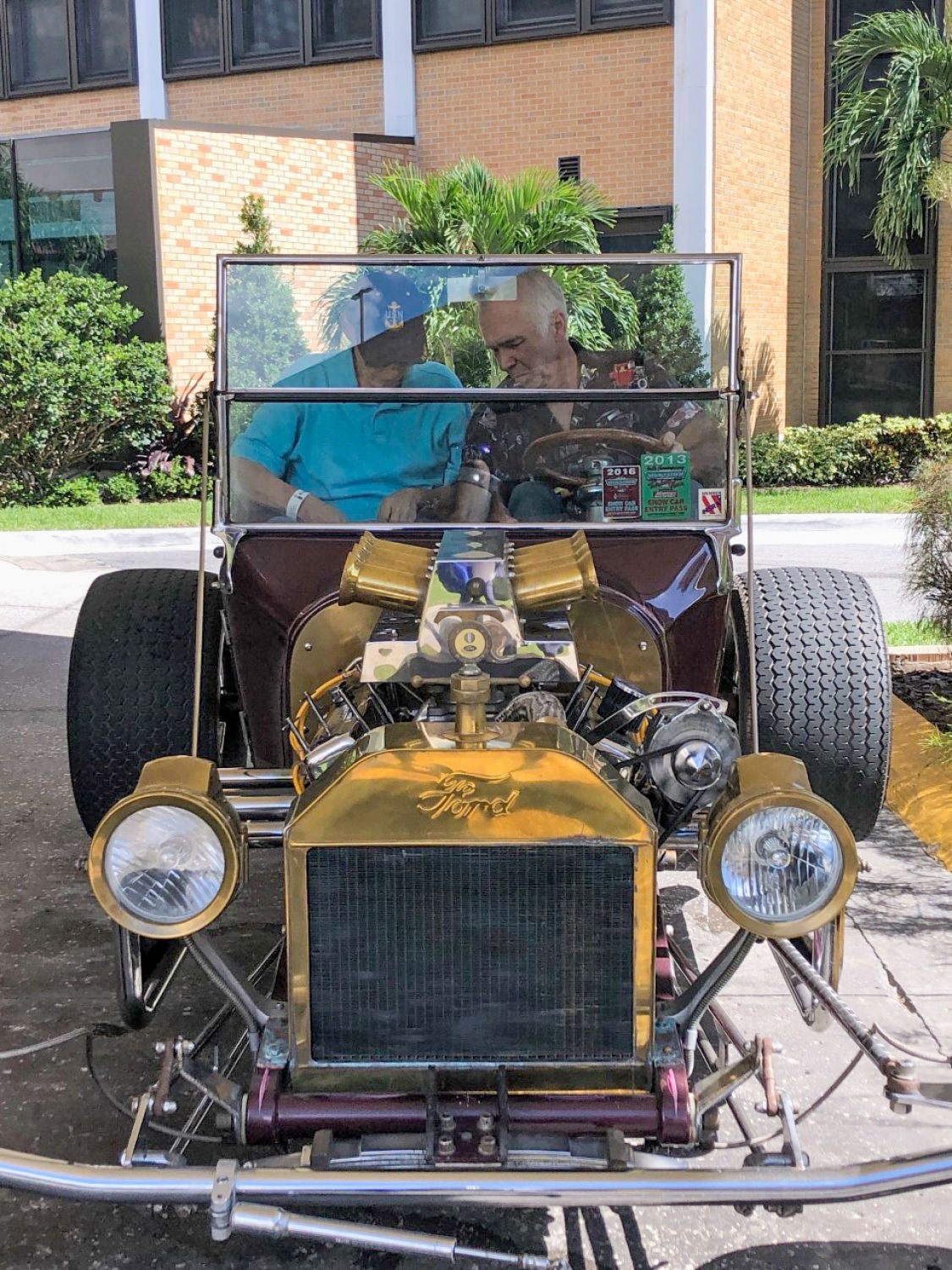 When Setser heard this, he secretly planned to surprise Graf on his last day of treatment with his bucket list wish.  Setser  owns Ronnie Setser's Custom Cars in East Tampa, a business he's run for 45 years, with a flashy T-Bucket among the collection.  
So when Graf completed his  last treatment on Tuesday, Aug. 27, , Setser collaborated with Graf's family for the surprise.  A T-Bucket parked in the TGH Cancer Center driveway, waiting for Graf to take his bucket-list ride.
When Graf walked out to see the modified 1923 Model T Ford, he couldn't believe his eyes, overcome with tears. He insisted on climbing into the vehicle without assistance. The two  then tooled around downtown Tampa, Channelside and Ybor City, having the time of their lives.
"God works in mysterious ways," Setser said. Mike's taught me so much.  I don't wish cancer on anybody but sometimes things turn out for the good."
Graf is happy to wrap up his cancer treatments and looks forward to returning to the road as the owner of a truck line. "He's said I boosted his spirits, but trust me, he boosted mine!"
Setser said the two look forward to one day celebrating and enjoying a juicy steak together once they are fully recovered and their appetites have returned.
"I want to enjoy life more thanks to Mike. You have to pass it forward.  And I now know it's going to be all right."