Don't wanna wipe out? Read this before you hop on an e-scooter
Published: Aug 27, 2019
By Sarah Saucedo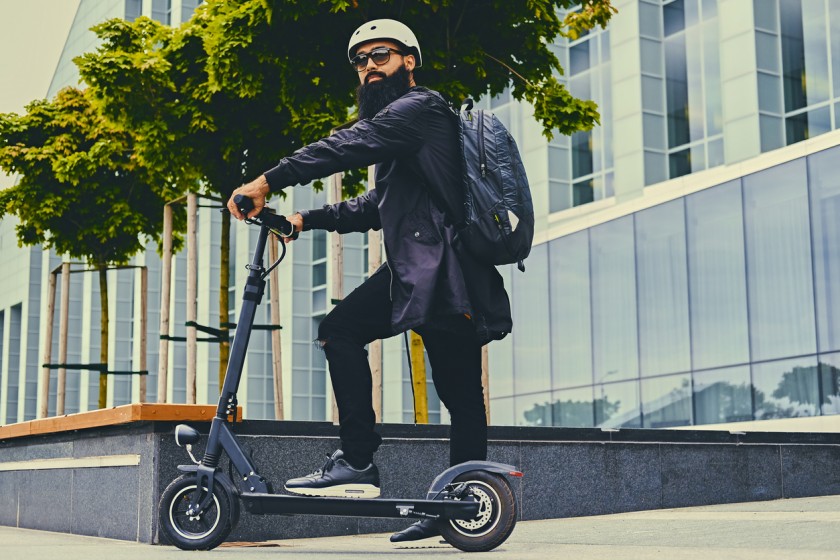 Scooter sharing companies have reinvented the wheels of transportation in cities such as Tampa, which recently began a year-long pilot program.
With so many people zipping along downtown sidewalks, it's clear that plenty of people are finding e-scooters a fun way to get from point A to point B.  But there is a side effect. Since the city's shared electric scooter pilot program began, Tampa General Hospital has noticed an increase in the number of injuries from scooter accidents – ranging from minor scrapes to serious trauma. The hospital recorded seven probable scooter accidents in May and June of 2018 and 43 in the same months in 2019.
Safe scooting requires some planning and caution. So here are four safety tips provided by TGH experts. Whether you're scooting off to a latte or a business appointment, these guidelines will keep you safe.
Wear a helmet
While this may seem like an obvious solution, a study done at Rutgers University showed that 66% of individuals injured on an e-scooter were not wearing helmets.
"Most people are just not used to riding one yet and felt like it was going faster than they thought," said Dr. David Wein, chief of emergency medicine at Tampa General Hospital. "Wearing a helmet is always a good place to start."
The good news is that most scooter-sharing companies will offer you a helmet with your rental.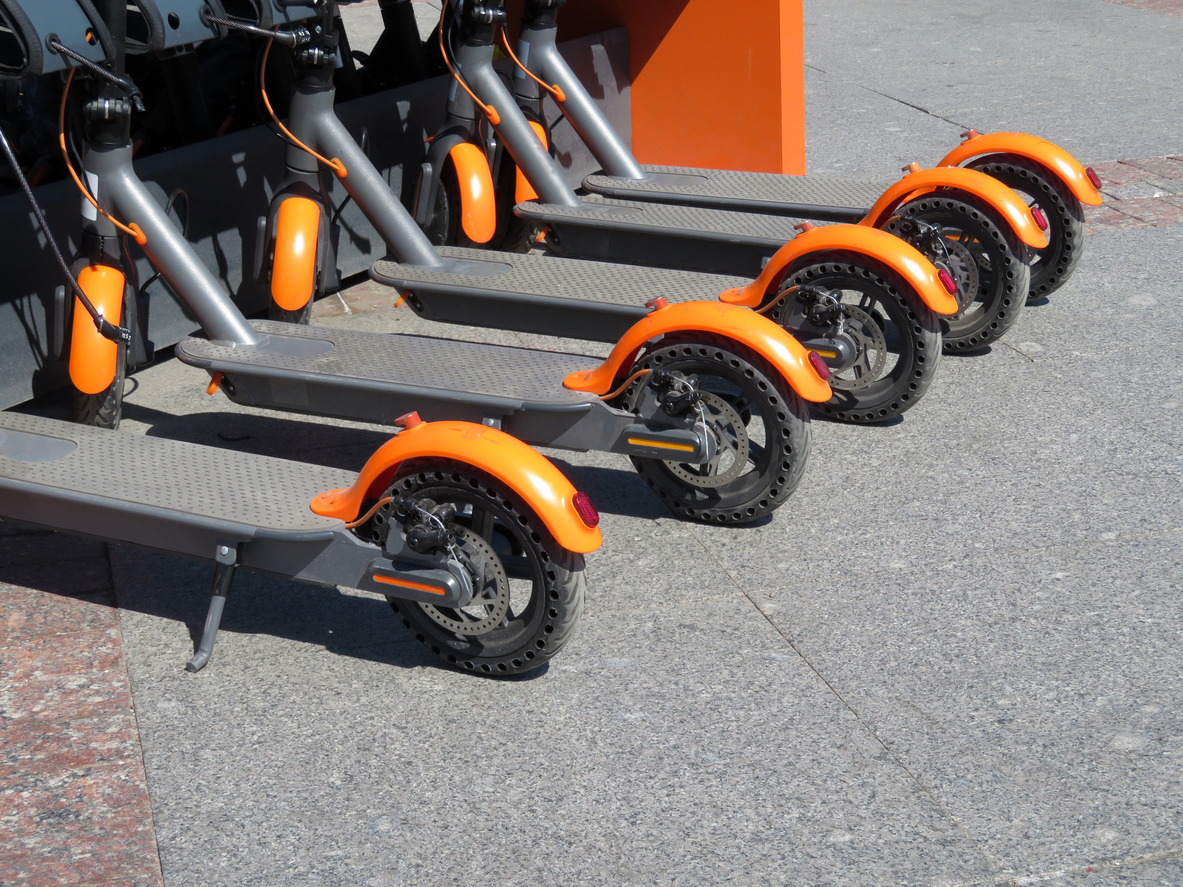 Be aware of your surroundings
E-scooters are especially popular in big cities. And one of the fun things is that you can decide in an instant to hop onto one and zip off to work or lunch. But any time you do this, pay attention to the people, bicycles and cars around you. The traffic can be dangerous. E-scooter riding rules should be treated like driving rules: keep two hands on the handlebars, keep your phone tucked away and keep your eyes on the road.
Test ride
You may be excited to go on an e-scooter ride with a group of friends downtown, but if it's going to be your first time riding a motorized scooter, do a few test rides. Go out with one understanding friend and practice starting, stopping and making turns. This will help you understand the control and speed of your scooter. 
Scoot solo
Several e-scooter accidents occur when two people are trying to ride one scooter – which is always a bad idea. E-scooters typically have a weight limit of 200-300 pounds, which does not always allow for two full-grown adults to ride. And the second rider has no handles, so balance and control is a big problem.