Five tips for anyone worried about "flesh-eating bacteria"
Published: Apr 30, 2019
By Curtis Krueger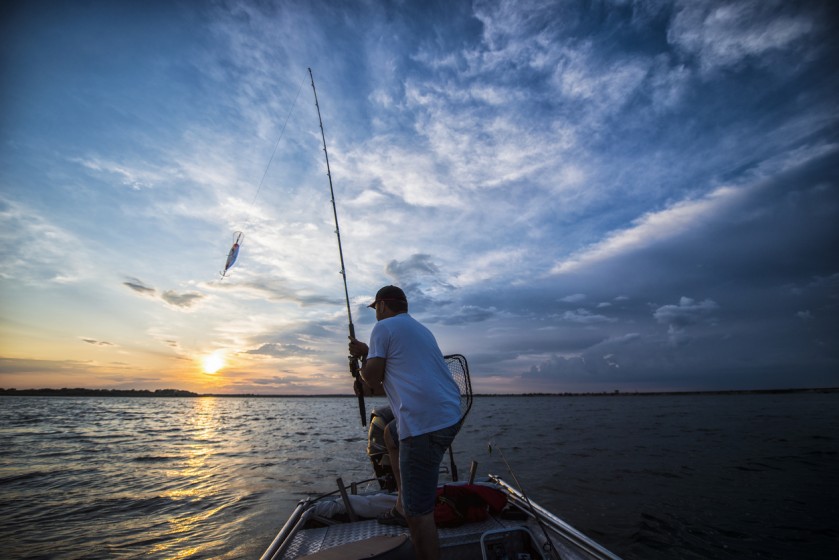 Two cases of flesh-eating bacteria have been making headlines recently, and that very phrase is enough to make anyone feel queasy.
But an expert from Tampa General Hospital, where one of these patients was successfully treated, has offered these five tips for people who are suddenly starting to wonder if they should ever go fishing again.
"These cases are uncommon, but you need to be aware of them," said Dr. Jose Montero of TGH, who also is a professor at the USF Health Morsani College of Medicine. "You should seek care earlier rather than later."
Mike Walton, the patient who was treated at TGH, said he was cut by a fish hook and the pain seemed stronger than it should have for the injury. That's one reason he quickly sought treatment.
 "If you feel that pain, definitely go to the doctor," he said, adding that he's grateful for the care he received from Tampa General.
Pay attention to cuts and scrapes – even minor ones. A small cut or lesion can let in infection such as flesh-eating bacteria -- which doctors refer to as necrotizing fasciitis. Although Walton had a wound from a fishhook, the infection may not have come from the water, Montero said. Some types of necrotizing fasciitis, such as vibrio vulnificus, are present in warm Gulf of Mexico waters and are rare, but others, such as A Streptococcus, can occur on dry land.
Clean the wound and wash your hands carefully afterward. This can prevent an infection from starting, and from spreading elsewhere.
Watch for rapid changes or additional symptoms. Say you suffer a minor cut from a branch scraping against your leg, and you begin to feel feverish that day. This combination is a sign you might have picked up an infection during the scrape. The same is true if you notice feeling lightheaded, more pain than normal, excessive reddening, or streaks emanating from the wound. Swelling and blisters could mean the infection has progressed.
Get help quickly.  If you notice these symptoms, go to a doctor who can see you right away. If your usual doctor can't fit you in, go to an urgent care clinic or an emergency room. These dangerous infections spread quickly and demand quick treatment.
Don't panic. Remember, these cases are rare. Use common sense and simply get to the doctor quickly.
Montero said people with liver disease or compromised immune systems are more at risk. If this applies to you, don't just wait 24 hours to see if things get better. Also, people with liver disease or compromised immune systems should not eat uncooked seafood, such as oysters, because it could contain bacteria such as vibrio vulnificus, he said.