Behind the scenes: How we prepare for a disaster with multiple injuries
Published: Apr 11, 2019
By Curtis Krueger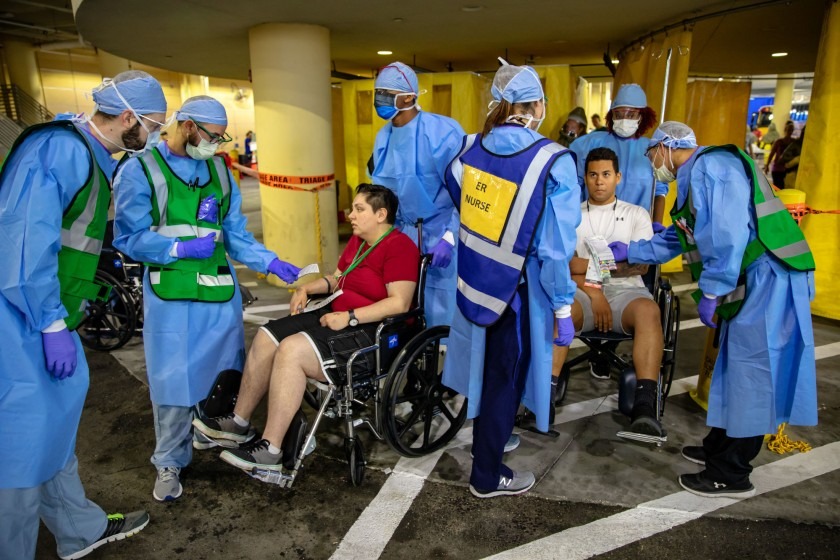 We hope our area never suffers from any kind of disaster with multiple injuries, but we train like it's going to happen tomorrow. And we're not alone. Every year, law enforcement, hospitals and other professionals take part in the Hillsborough County Mass Casualty Training Exercise.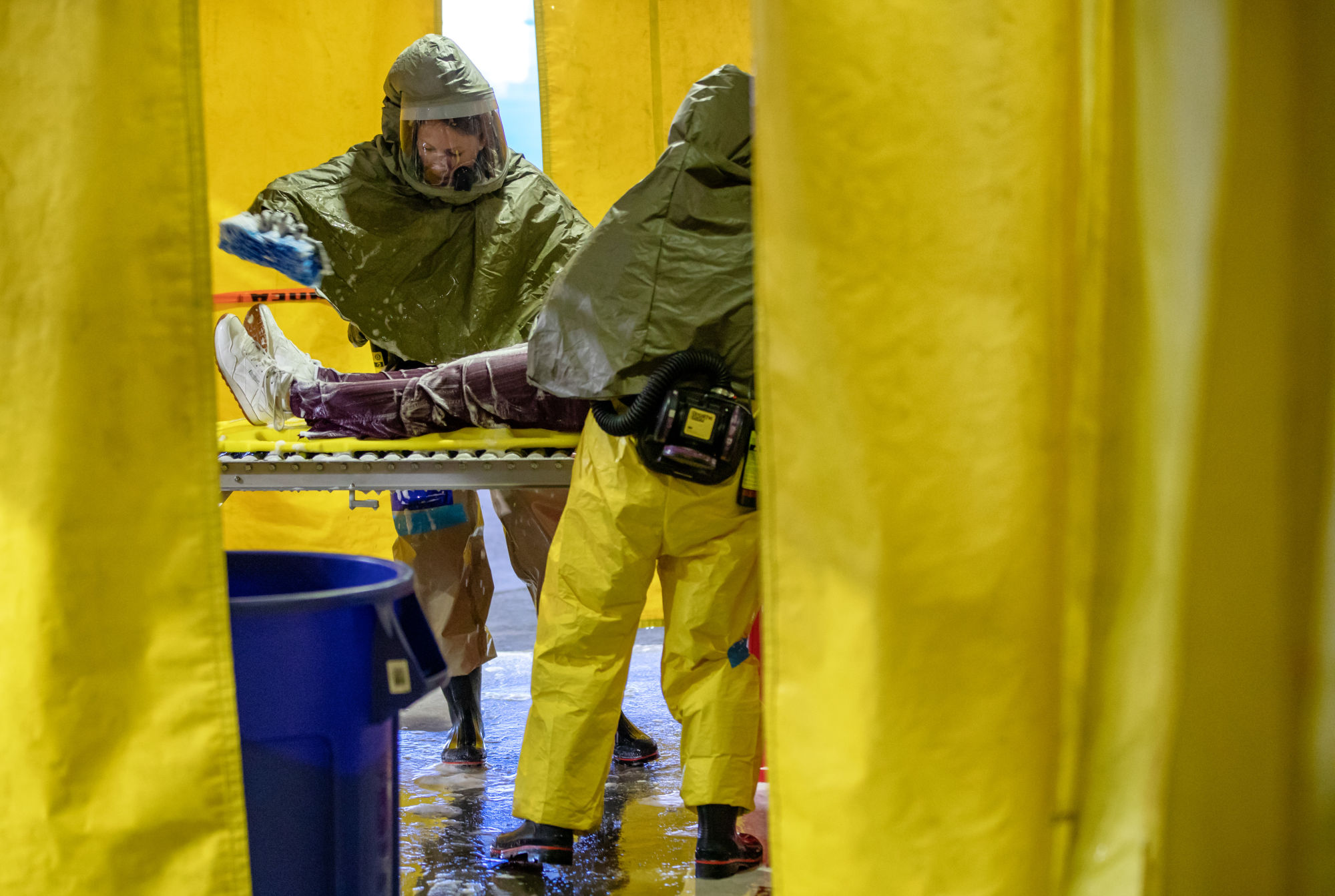 These dramatic photos show Tampa General Hospital team members acting out a disaster scenario on April 11, 2019. In this exercise, we acted as though a train had derailed in Brandon, sending out a toxic plume of chemical gas. In this scenario, the people who acted as "victims" were decontaminated by our experts to save them from toxic materials. Others were evaluated for respiratory damage -- and of course they would have been treated immediately if this had been a real emergency.
By the way, you might ask: Who were the pretend "victims" in this scenario? Students who volunteered from Hillsborough Community College. We thank these great volunteers for helping us keep our area safe. 
Photos by Daniel Wallace, Tampa General Hospital