This nasty parasite moves at a snail's pace, but it's a threat in Florida
Published: May 9, 2018
By Kurt Loft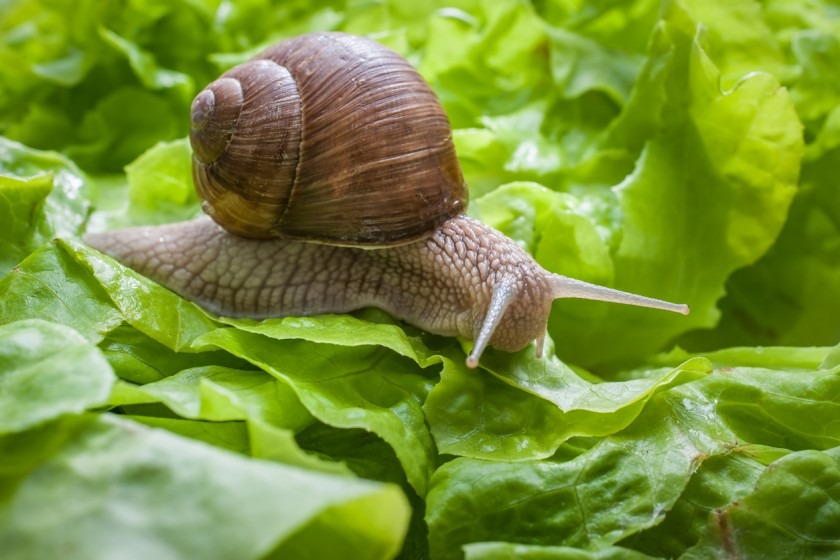 A quick bit of advice: Don't read this story during breakfast.
Lunch or dinner won't do, either, because some things are just too disgusting. Consider the distasteful subject of the rat lungworm, an insidious creature making the rounds in Florida - including here in Tampa Bay. You may not have heard about this tiny parasite, a native of tropical Pacific islands, but scientists have traced its path into Africa, the Caribbean, Hawaii, and the southern United States.
At its worst, this creepy worm can cause severe gastrointestinal infections as well as an unusual form of meningitis, although no cases have been reported in Florida.
"It's very rare, but we want people to take precautions,'' said Dr. Sally Alrabaa, an infectious disease specialist at Tampa General Hospital and the USF Health Morsani College of Medicine.
Just as its name implies, the larvae of rat lungworm, or angiostrongylus cantonensis, reside in the lungs of rats. Rats pass it through their feces, a favorite food of slugs and snails. (We did warn you about the ick factor here.) Once ingested by the new host, the larvae remain dormant until the slug or snail gets eaten by ─ guess who ─ a rat.
Back inside the rat, the lungworm matures into an adult and spreads infection through the bloodstream, eventually attacking the central nervous system and brain.
People can get sick by eating raw or undercooked snails or slugs infected with this parasite. Or they can become infected by eating raw, unwashed produce such as lettuce, which can house small slugs or snails.
Yuck.
Symptoms are similar to the flu:
Aches
Stiff neck
Nausea
Headache
Fever
Fortunately, the symptoms usually go away by themselves without medical treatment.
Scientists fear a spread of the parasite as global temperatures rise, and as more tainted produce and snails are transported across state lines or overseas.
"The rat lungworm is by no means a new hazard,'' Alrabaa said. "It's a new variety of the same old infections we have known about and try to prevent. But it's serious by the fact that in can infect humans.''
Infected rats and snails have been documented in at least five Florida counties, including Hillsborough, Orange, Alachua, Leon, and St. Johns. But undocumented cases could be far more prevalent, according to the University of Florida College of Veterinary Medicine.
The ability for this historically subtropical parasite to thrive in a more temperate climate is alarming, the UF scientists said in a 2017 report. In a survey of 18 counties, nearly 23 percent of rats, about 16 percent of rat fecal samples and nearly 2 percent of land snails tested positive for the lungworm.
The worm made its presence felt in Hawaii long ago, with 18 confirmed cases last year alone, according to the Hawaii Department of Health. The first rat lungworm in Florida was reported in 2013.
People can feel confident in avoiding any issues with this creepy critter by using common sense and washing their foods, Alrabaa said. But they also should watch out for another household companion: their pets.
"Sometimes a pet will eat an infected snail,'' she said. "So you want to inspect your house and where your pets are. If you see small snails, your pet can get infected, and it can kill the pet. People need to be aware of where their pets are and what's around them.''