Tossing, turning and aging: why does sleep get harder as we get older?
Published: Mar 9, 2018
By Tiffani Sherman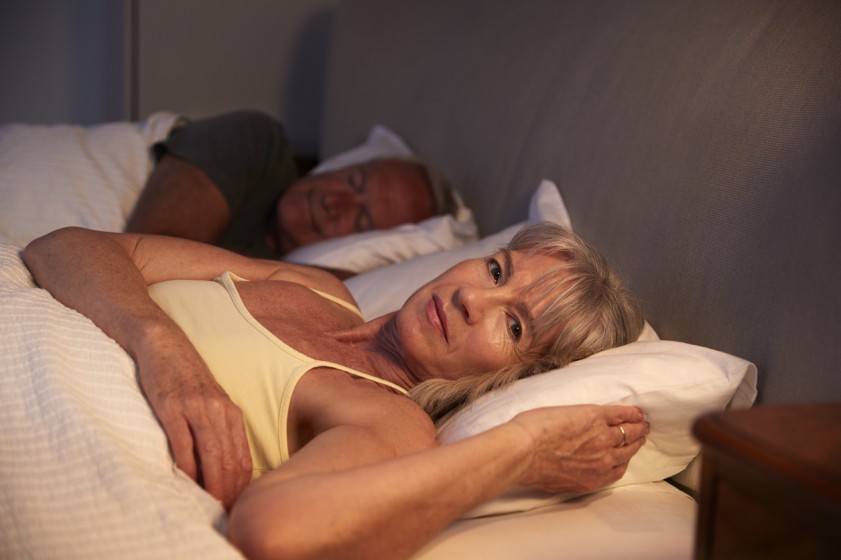 You aren't imagining things. You probably aren't sleeping as well as you used to.
"Our sleep rhythms change as we get older," said Dr. Sagarika Nallu, sleep specialist and assistant professor at the USF Health Morsani College of Medicine. "As we all get older, our quality of sleep changes."
As it turns out, racking up the birthday candles can burn through your sleeping patterns.
Nearly half of people ages 65 to 80 said they had trouble falling asleep and more than a third had tried sleep aids in a survey conducted by the University of Michigan Institute for Healthcare Policy and Innovation. Most of those polled said they had not talked to a doctor about their sleep problems.
"As we get older there are a lot of sleep disorders. If something is not working, I would definitely advise seeing a sleep specialist," Nallu said. "Getting the proper diagnosis goes a long way. Just like you go to a cardiologist for a heart problem, you need to go to a sleep specialist for a sleep problem."
The biggest problem keeping older adults awake at night? Medical issues and medications are the most common causes, Nallu said. Chronic conditions, such as arthritis, may cause pain that wakes you up. The need to urinate also interrupts sleep, a particular problem for older men.
Medications can also keep you awake or make you drowsy – and if you take a medication that makes you nod off during the day, you may face insomnia at night.
As we age, we also tend to fall asleep earlier and wake up earlier. The reasons for this change aren't clear, but it may make it more difficult to stick to your old sleep routine.
If you become less physically active, you may also need less sleep, Nallu said.
"As we get older, the need for sleep decreases because our activity decreases," Nallu said.
So what's the best way to get more sleep? The best place to start is not with sleep aids, but by changing your habits to practice good "sleep hygiene," Nallu said.
Some tips:
Don't nap. "Don't take prolonged naps during the daytime, because that comes out your nighttime sleep."  
Set a regular bedtime and stick to it. If you change your sleep habits, your body may not know when to begin secreting melatonin, the hormone that makes you sleepy.
Banish the screens from your bedroom.
Practice relaxing activities as it gets close to bedtime. Stretching, listening to soothing music, or reading something relaxing are all good ways to wind down.
"If you're not sleeping, you should definitely evaluate your behaviors at night," Nallu said.