Ready for the real thing: TGH prepares for action with an emergency drill
Published: Jun 7, 2018
By Daniel Wallace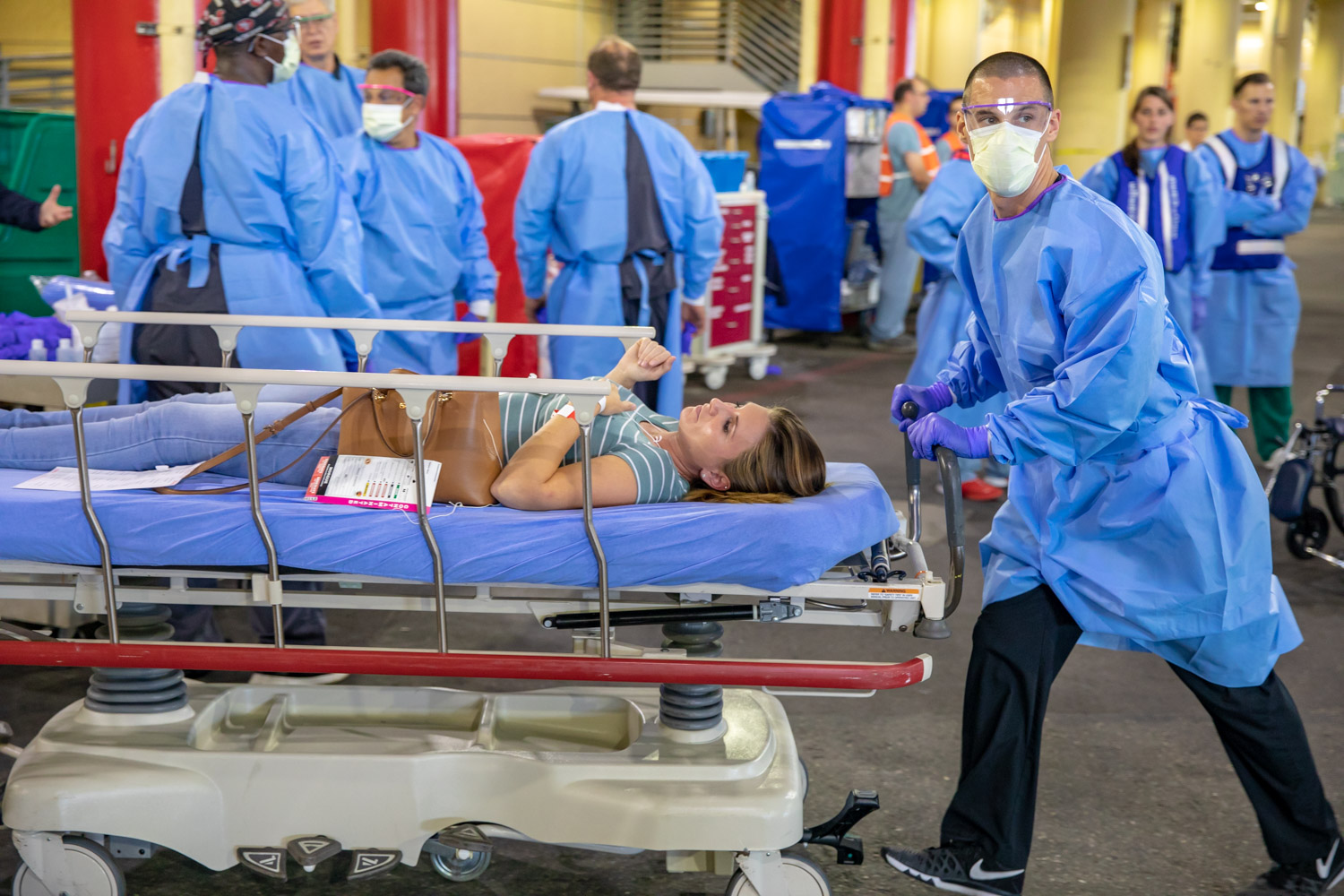 The alert went out to Tampa General Hospital team members at 8:50 a.m. Thursday: Code Green. The annual countywide mass casualty drill was underway.
In this year's drill, emergency workers across Hillsborough County simulated how they would respond if a mid-air collision of military planes created crash sites with people injured at several places in the county. The drill provides an opportunity for first responders to practice their skills, as well as to see what aspects of emergency plans work - and what needs to be improved before a real emergency hits. 
At Tampa General, more than 100 team members left their normal jobs - from nurses to patient transporters to security officers - and reported to the hospital's emergency sites, including an Incident Command Center and to a temporary treatment area set up in a large covered outdoor space underneath the Emergency Department. Buses with pretend patients - in real life, volunteers from Hillsborough Community College - soon arrived carrying dozens of patients. Trained team members donned hazmat suits so that they could quickly "decontaminate" patients splashed with jet fuel in a special wash area. Patients were swiftly divided into groups based on the severity of their injuries, with those in need being rushed into operating rooms first.
As soon as the drill was complete, hospital leaders and frontline emergency workers debriefed in the Command Center, discussing what worked well, whether changes made since the last drill had helped and what new improvements could be made. Such drills are especially important for Tampa General, the region's Level One Trauma Center. While talking through plans is important, there's no substitute for live practice. 
Practice makes perfect...