Hey parents, boys need HPV vaccine too
Published: Jun 28, 2018
By Michelle Bearden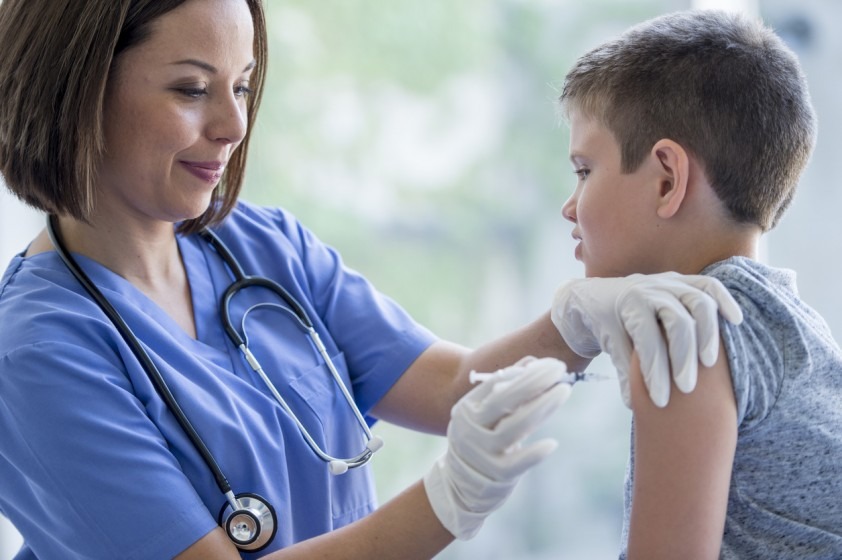 Maybe it's a little awkward, but it's an important conversation between physicians and parents of middle-schoolers:
It concerns the most common sexually transmitted infection, the human papillomavirus, and the vaccine that can possibly save a child's life.
Some of the more serious strains of the virus can cause a variety of cancers: cervix, vulvar, penile, anal, mouth and throat. The stakes are high if you don't vaccinate.
But that conversation doesn't always happen, especially when sons are involved.
One in 5 parents of an adolescent male doesn't plan to have their son vaccinated, compared to one in 10 parents of an adolescent daughter, according to a study recently presented at the Society of Gynecologic Oncology's annual meeting.
And the reason is pretty simple: Family doctors aren't making it a priority to recommend it.
"That's not a good idea," said TGH staff physician Dr. Diane Straub. "It's our responsibility to get this message across to parents of kids of all genders. This is a cancer we can actually prevent."
Straub, also a professor of pediatrics and chief of the Division of Adolescent Medicine at the USF Health Morsani College of Medicine, thinks she knows why HPV vaccination rates lag behind those of other Westernized nations. Talking about HPV means talking about a pre-teen or teen's potential sexual activity. And what parent wants to address that?
But it can't be ignored. Straub said about 4 percent of kids are sexually active at age 13, 40 percent by high school and two-thirds by their senior year.
"Some pediatricians think they are stepping into territory that makes parents uncomfortable. So they just avoid it, or not press the issue if it's dismissed from the start," she said.
Straub said her approach is not to focus on the sex. She focuses on promoting a vaccine that is safe, effective, and will protect kids from potential health issues "now and down the road."
"The truth is, you want your kids to be sexually active one day. That's a normal thing," she said. "And you want them to be safe. You don't know if their partners had the vaccine. You can do your part and make sure your kids are inoculated."
The statistics tell the story. Straub said cervical cancer used to be the No. 1 killer among women; now it ranks 13th, due in part to early screening and to the vaccine. Straub said that before the vaccine became available in 2006, 88 percent of women had contracted some form of HPV by the age of 50.
Current guidelines set by the Centers for Disease Control call for giving the two-dose version of the vaccine to children ages 11 and 12; if they wait until 15, they will have to take three doses.
"That's one of my selling points to get the kids vaccinated early on. It's one less shot if you do," Straub said.
Anyone who is sexually active can get HPV, even if you have had sex with just one person, says the CDC.  It's most commonly spread during vaginal or anal sex. Such symptoms as genital warts or cancer may not appear until years after the infection sets in. That makes it hard to know when it even happened.
Straub says there are no downsides to getting the vaccine. Insurance typically pays for it, and any known side effects are either mild or extremely rare. But if youngsters don't get the vaccine at 11 or 12 when they see the doctor for school-required shots, chances are it will be forgotten.
"The thing about adolescents, they tend to be healthy," Straub said. "Except for accidents and injuries, or health issues relating to drugs or alcohol, we may not see these kids again until they're young adults. It's not one of those things you want to put off."