Safe walkers, safe wheels
Published: Jan 16, 2018
By Daniel Wallace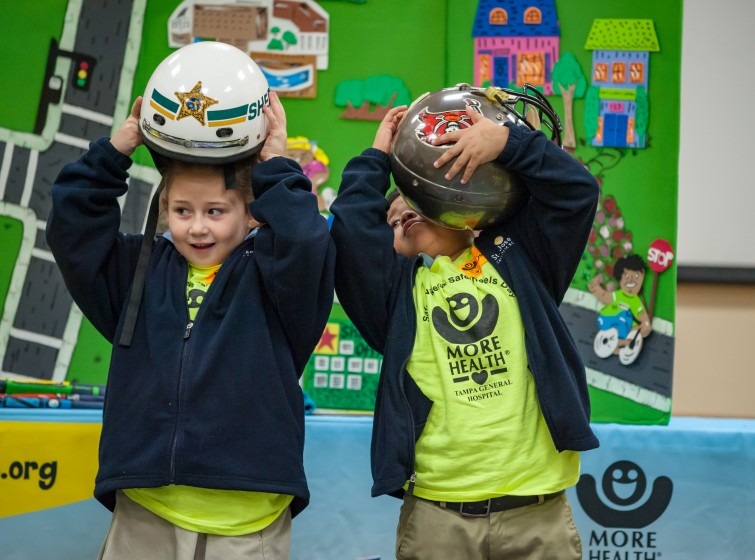 About 50 first and second grade students from St. Joseph Catholic School visited Tampa General Hospital on Tuesday for a lesson day called "Safe Walkers and Safe Wheels" by MORE HEALTH.
Each of the kids was fitted for a helmet, toured part of the TGH rehabilitation building, visited Aeromed and had a lesson to learn the rules of the road as a pedestrian and as a cyclist. Such lessons are badly needed in Tampa Bay, which ranks as one of the most dangerous cities in America for pedestrian and bicycle safety.
MORE Health has partnered with TGH for 26 years to teach children about health and safety. MORE HEALTH originally started as a project by The Junior League of Tampa.