Flu season expected to be rough this year
Published: Jan 12, 2018
By Wendy Malloy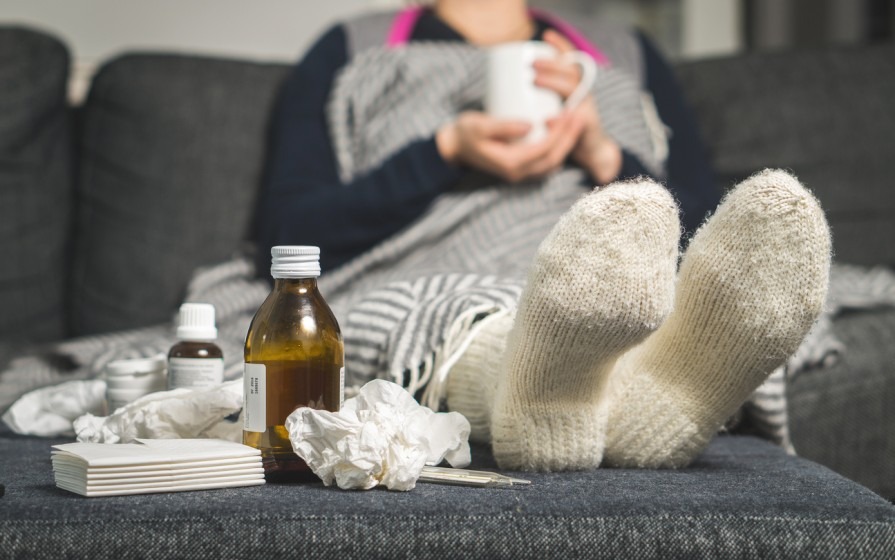 The headlines appear like a dreaded annual alarm just after the New Year: Influenza is hitting hard, as holiday travel and kids headed back to school help spread the virus around the country. And thanks to a vaccine efficacy rate of only 20 percent, this year's flu season is shaping up to be even more brutal than usual.
According to the Florida Department of Health, 73 outbreaks have been reported around the state since October , with more expected as the season grinds toward its peak in mid- to late-January. Nine outbreaks emerged in the first week of January, including one involving six patients in Pinellas County.
"No one can definitively say how bad it will turn out to be for Florida," said Nancy Epps, R.N., B.S.N., employee health clinician for Tampa General Hospital's Employee Health Services. "We do know that because of the lower efficacy rate, the season will not be an easy one."
The Department of Health reports that vaccinated people exposed to the virus have only a 20 percent chance of escaping sickness. Generally, said Epps, a 40 to 50 percent efficacy rate is considered normal. 
Determining the makeup of the vaccine from year to year is an inexact science, mainly because the strains undergo genetic mutations. There are two ways this happens, according to the Centers for Disease Control and Prevention (CDC): Most common involves minor mutations as the virus replicates and spreads through various people over time, a process known as antigenic drift. More rare is antigenic shift, an abrupt, major change, such as the emergence of the H1N1 virus with a new combination of genes in 2009 — the "swine" flu pandemic.
"We're not seeing anything as severe or unexpected as H1N1 this year," Epps said. "But any strain of influenza can be deadly for certain at-risk populations." 
If you feel the telltale signs of the flu coming on, see your doctor right away. Tamiflu can shorten the duration of your illness by a day or two and lessen the severity of your symptoms.
Flu symptoms to watch for include:
Fever or feeling feverish/chills
Cough
Sore throat
Runny or stuff nose
Muscle or body aches
Headaches
Fatigue
In addition to prescription Tamiflu, make sure you get plenty of rest, keep dehydration at bay by drinking water and sports drinks containing electrolytes and take over-the-counter pain relievers, such as Tylenol or Motrin, to relieve muscle and body aches. 
And most important: Stay home, said Epps. "You may think you can function well enough to work or go to school," she said. "But there are people who can become seriously ill from complications. You do not want to take the chance of spreading the virus."
At highest risk are pregnant women, children, seniors, and people with other conditions like diabetes, heart disease, or asthma. 
According to the state Health Department, 11 children died last year after complications from the flu. "While rare, Florida receives reports of influenza-associated pediatric deaths each season," the update states. "Most deaths occur in unvaccinated children with underlying health conditions."
To help keep your kids healthy, make sure to teach them "respiratory etiquette," said Epps, which means coughing into an elbow instead of their hands, washing their hands frequently, and using hand sanitizer before and after touching things like keyboards, gas pumps, or doorknobs. This is important all year round - but especially during flu season. The influenza virus can stay alive for up to two days on nonporous surfaces like wood and plastic.
And remember: It's not too late to get your flu shot. Even this late in the season and with this year's discouraging efficacy rate, getting the vaccine is always a good idea.
"It takes two weeks for the vaccine to take effect, so if you get it now you'll have coverage close to the typical peak in Florida," Epps said.
"Why not do it? The only 100 percent guarantee against the flu is total hibernation. If the shot lessens your chance of getting ill even by just a hair, it's worth it."