Comfort care provides solace during illness
Published: Apr 26, 2018
By John Dunn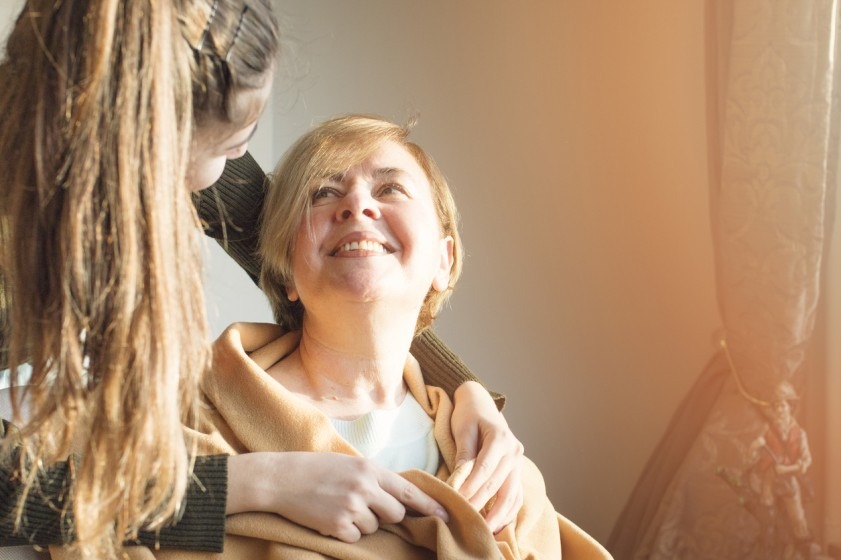 A national outpouring of sadness greeted the news when former first lady Barbara Bush died this month. Her decision to refuse aggressive life-prolonging medical treatment in favor of comfort care also sparked renewed discussion about her decision.
So what is comfort, or palliative, care exactly? There's still confusion about it. Is it the end of all medical care? Is it hospice care?   
Comfort care focuses on the physical, psychological and emotional issues that are essential parts of life quality, said Dr. Howard Tuch, director of the Palliative Care program at Tampa General, and director of the Division of Palliative Care at the USF Health Morsani College of Medicine.
It is not about extending your life, curing your illness or completely withdrawing medical treatment. It focuses on the entire family, not just the patient. Comfort care can include helping patients manage their pain or sleep better, but it also can include counseling, family meetings, or helping patients find resources to resolve financial or spiritual issues.
"We attempt to improve the quality of life by managing their pain, helping them cope with their diagnosis, talking about their wishes, and making sure things like their advanced directives are in order," Tuch said.
While hospice care can also provide comfort, it begins in the final stages of life, after treatment of the disease has stopped. Unlike hospice, comfort care can begin in the early stages of a serious illness and work in tandem with medical care. Palliative care specialists make sure patients and their families understand their situation and the treatment plan outlined by the medical team. The patient care team can include doctors, nurses, dietitians, chaplains and other health workers. Patients with life-limiting illness can also decide where they want to spend their remaining time.