Are your mitochondria sagging? Time to get off the couch.
Published: Apr 4, 2018
By Michelle Bearden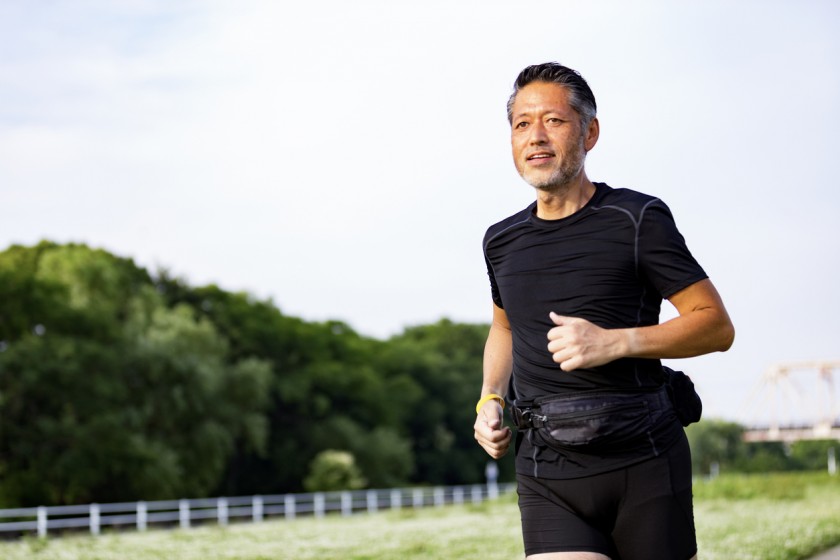 It's easy to find excuses for not exercising.
Too tired. Too busy. Too far away.
But here's one excuse that won't fly: Too old.
"If you're physically able and you have your doctor's clearance, age isn't a factor," said Ellen Eckelman, a physical therapist at Tampa General Hospital's Outpatient Rehabilitation Services. "We can all find ways to keep moving that will benefit us."
And it's never too late to start, says a study by researchers at the Mayo Clinic published in the journal Cell Metabolism.
Yes, there's no denying that aging takes a toll on our bodies, all the way down to the cellular level. The damage accrued by cells in older muscles is even more severe, simply because they do not regenerate as easily and they become weaker as their mitochondria – the parts of the cell which produce respiration and energy -- shrink in both vigor and number.
But while scientists know that exercise is a good thing, they had little evidence of its cellular impacts and how it might vary by activity and the age of the exerciser.
The Mayo Clinic study randomly assigned a particular exercise regimen on 72 healthy but sedentary men and women who were either 30 or younger or older than 64. After 12 weeks, their cells were compared from the onset of the program to its conclusion. Among the highlights:
All the participants experienced improvements in fitness and an ability to regulate blood sugar.
High-intensity interval training improved age-related decline in muscle mitochondria.
The gains in muscle mass and strength were greater for those who exercised only with weights, while interval training had the strongest influence on endurance.
Surprisingly, in some ways older people's cells responded even more robustly to intense exercise than the cells of the young did.
So if you're in the 50-plus age group and you've been allergic to working out, how can you get started? Start by picking an activity you enjoy, not dread.
Then ease into it, Eckelman said. Whatever plan you undertake, begin at the most basic level and add on incrementally every few weeks. For the best benefit, you should exercise a minimum of three days a week.
"If you're going the gym route, it's a good idea to initially work with a trainer so you can learn how to use the machines or weights properly," she said. "You can do more harm than good if you aren't doing it correctly."
The social benefits of group exercise can't be overlooked, especially for house-bound seniors. It also helps to find an "exercise buddy."
"Partly it's a safety factor," Eckelman said. "But it also helps with motivation and accountability. You're more likely to do that walk if you've promised to meet your partner. And it's more fun."
Exercises that promote balance – such as yoga, tai chi and walking -- are excellent as we age, she said.
"It's a fact of life: The older we get, the more we struggle with balance and flexibility," Eckelman said. "Swimming and water aerobics are also recommended because you aren't stressing your joints. And weight-bearing exercises are crucial for building strength."
What if standing is problematic? Again, no need to make excuses. Several classes geared toward older participants promote the "sit-fit" approach – doing exercises while sitting on a chair.
Though Eckelman only works with patients on a short-term basis, she can generally see positive results just after a few weeks.
"All the evidence tells us that getting your body moving is a benefit in so many ways," she said. "It may seem overwhelming at first. But like anything else, if you make the commitment and follow through, it eventually becomes a habit. A good habit."
Regular exercise also can help with chronic conditions associated with older people, such as Alzheimer's, dementia, diabetes, colon cancer, high blood pressure, heart disease and obesity. It also improves immune function, cardio-respiratory and cardiovascular function, and bone density and lowers the risk of osteoporosis..
And another side benefit that doesn't get as much attention? Mental health, Eckelman said. Think of exercise as a natural prescription to ease anxiety and depression.
"There's a science to it. Working out releases the feel-good endorphins in the brain," she said. "You're going to look better and you're going to feel better, physically and emotionally. It's a win-win."