One holiday, many options: recipes for every kind of Labor Day celebration
Published: Sep 1, 2017
By Lisa Greene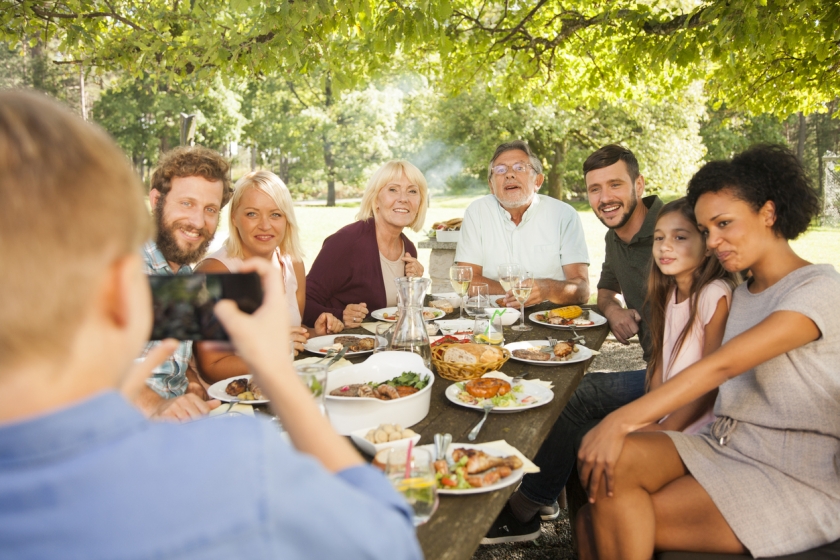 One holiday weekend, so many party possibilities.
Maybe you want to enjoy Labor Day's origins as a workers' holiday and do as little as possible – and that includes cooking.
Maybe you're pumped about the start of college football.
Or rocking out the end of summer at the beach.
No matter what you're celebrating, we've got you covered with a variety of festive – but still healthy – recipes. All are from Jamie Vespa, MS, RD, LD/N, a former TGH dietitian who is now assistant nutrition editor at Cooking Light magazine. 
Easy, no-fuss party dishes
Slow Cooker Thai Pork Lettuce Wraps
15-Minute Mediterranean Chickpea Salad
5-Minute Avocado Green Goddess Dip
No-Bake Peanut Butter Magic Bars
Football munchies
Roasted Strawberries with Guacamole
Chili Cauliflower Chickpea Tacos with Mango Salsa
Cookout creations
Island Turkey Burgers with Jalapeno Guacamole
Green Goddess Chicken Salad Sandwiches
Watermelon and Tomato-Basil Salad
Fabulous seafood
Chili-Lime Shrimp Crostinis with Caramelized Pineapple Guacamole
Healthy desserts
Summer Fruit Crisps with Honey-Whipped Goat Cheese
Peanut Butter Chocolate Cheesecake
You can find more of Jamie Vespa's recipes on TGH Health News and her blog, Dishing Out Health.