What did this mom get for Mother's Day? Her own little miracle
Published: May 12, 2017
By Lisa Greene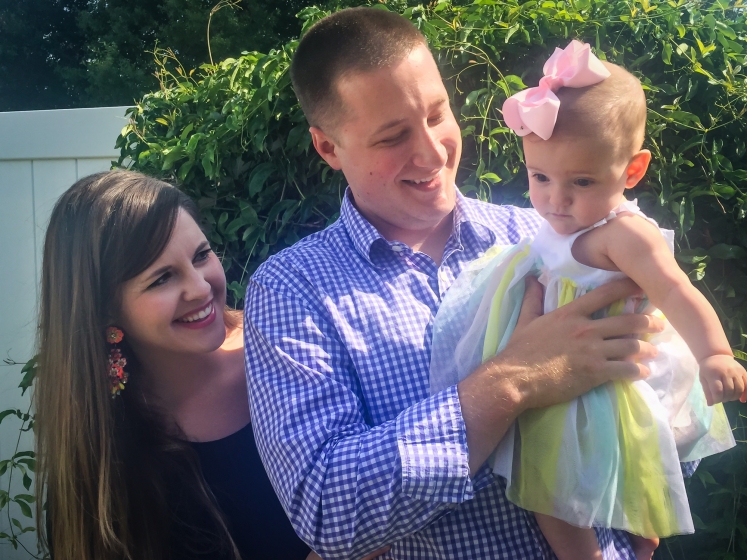 Margaret Mae Griffiths was born too little to be held.
She arrived in the world last July 3. Three-and-a-half months early, she weighed just a pound and was unable to see or breathe on her own.
 Her parents, Sean and Katie, watched helplessly as doctors intubated their newborn daughter right in the delivery room.  Sean secretly thought Margaret Mae wouldn't make it; doctors gave her little more than a 50-50 chance.
What no one in that operating room could know on that July day was that this one pound infant girl was "a little fighter."
And fight she did, for 134 days in the Jennifer Leigh Muma Neonatal Intensive Care Unit at Tampa General Hospital.
She fought for two months just to gain one more pound. She fought despite a hole in her heart. And continued fighting when her retinas threatened to detach from the back of her eyes and leave her blind.
Then, on day 135, Margaret Mae Griffiths and her medical team declared victory. Sean and Katie took Margaret Mae home. She got to feel fresh air on her skin and see the sun for the first time. Her parents got to cuddle her without help from a team of nurses and her dog Maggie got to lick all over her whole face.
On Sunday, Margaret Mae and her parents will celebrate their first Mother's Day as a family.
Katie doesn't know what Sean has planned.
But they have a lot to celebrate.
***
Katie and Sean were living in Orlando when she became pregnant last year. Sean was juggling medical school and his duties in the U.S. Air Force. Katie worked in digital marketing for a restaurant chain. The baby was due October 19 and they were thrilled.
But in the summer, Katie's blood pressure soared. Her heart slowed down. She was diagnosed with HELLP Syndrome, a rare condition related to preeclampsia. She was transferred to Tampa General.
Katie was only 24 weeks pregnant, but if she stayed pregnant much longer, she would probably die. Doctors had no choice. They gave her steroids for two days to help the baby's lungs develop. Then they delivered Margaret Mae via Caesarean section.
At first, Margaret did well, even for her small size. But then she got worse, developing pneumonia and struggling to gain weight. She needed blood transfusions.
"Her alarms and her monitors would just 'ding, ding,' and go off all day long," Katie said.
It was two weeks before Katie was able to hold her. More difficulties followed. The hole in Margaret's heart closed with medication, but it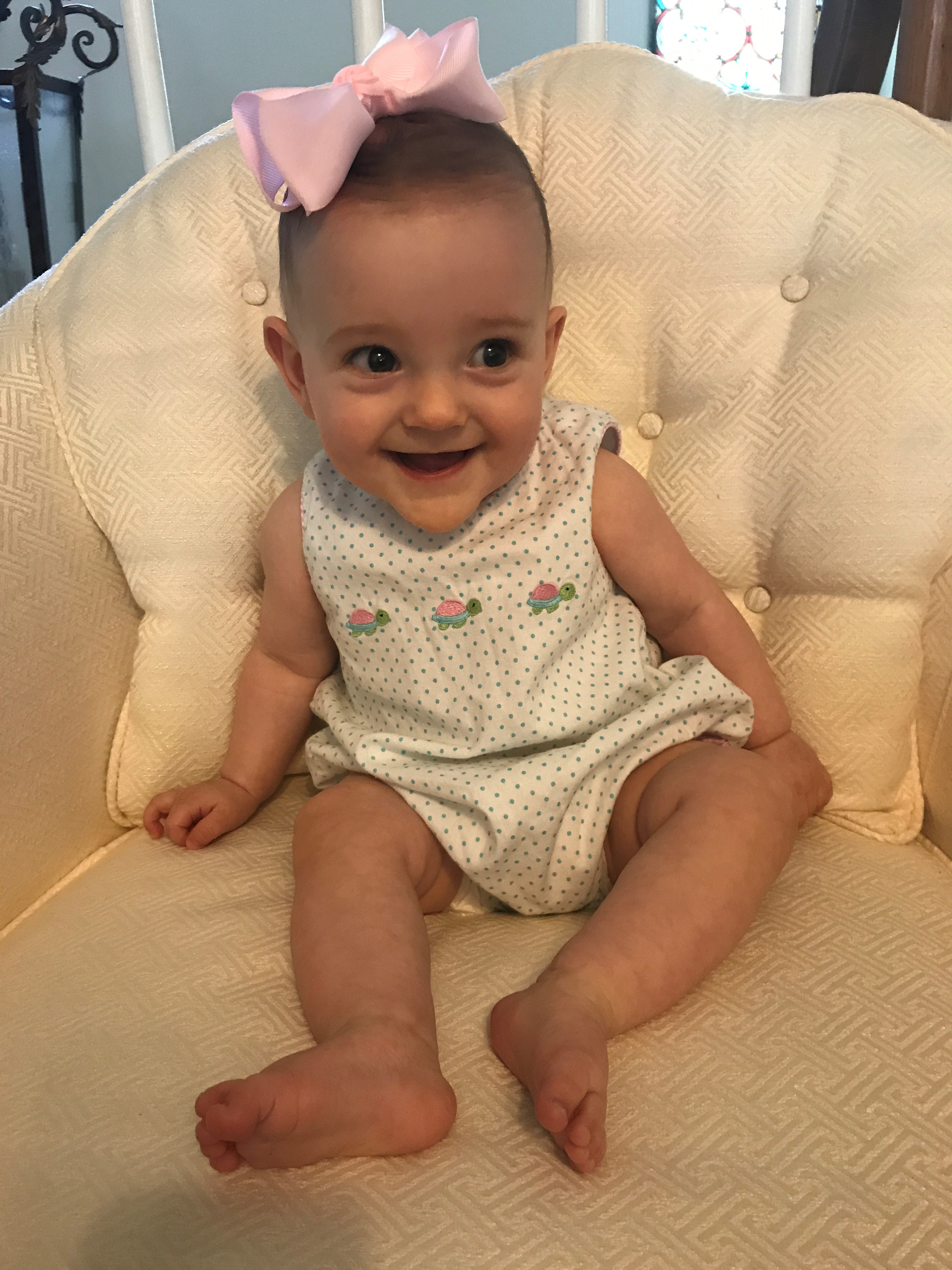 took two surgical procedures and a new medication to treat Margaret's eye condition.
"When you're in it, it feels like you're the only person in the world you know who's going through this," Sean said. "You think, 'My kid should not be on all these machines.' When you're in there, you feel like you're never going to get out. It's nice seeing that other people have been through this, and their kids are healthy and thriving."
"We prayed," Katie said. "We prayed non-stop."
***
And slowly, Margaret Mae began to get better. As she gained weight, her problems lessened, and the alarms slowed down.
Finally, in November, she came home, just in time for Thanksgiving. Sean and Katie couldn't take her to a family celebration because of the risk of infection. But they didn't care.
Today, Margaret Mae is a happy baby. She still sees an eye doctor, and she may need glasses soon. But she sleeps well and doesn't fuss much. She likes bananas, mangoes, and her dog Maggie. When she smiles, it's hard to believe how precariously her life began.
Katie and Sean made a video, so that they will always remember. They are grateful.
"She's a miracle," Sean said. "She really is."
Lead photo by Lisa Greene. Photo of Margaret Mae and video courtesy of Katie and Sean Griffiths.