Talk more comforting than silence for kids facing tragedy
Published: May 26, 2017
By Wendy Malloy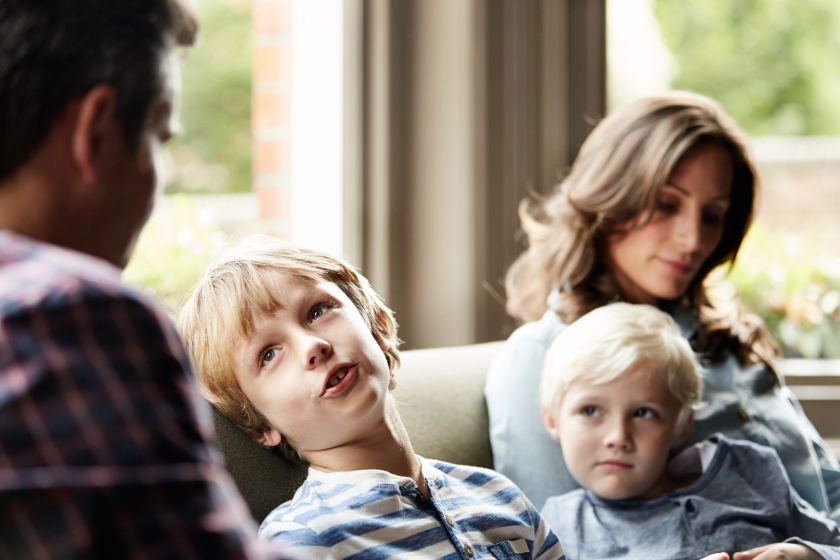 As phones and TV screens around the world flashed the brutal news from Manchester, England, the reality hit home for many parents: We can't protect our children from violence - not even at a Monday night concert for young people. 
But we can help them deal with anxiety and fear that result from these events. What's the right way? Although our instinct may be to shield our children, facing awful news head-on is a healthier approach.
"Silence suggests the event is even too horrible to talk about," said Jennifer McCain, Psy.D., a clinical neuropsychologist at Tampa General Hospital. "That leaves our children to process these kinds of things on their own, when what they need most of all from parents and caregivers is to know that they're safe." 
However, it's still wise to shelter children, especially younger ones, from graphic images and media reports about the event. Asking questions is a good starting point for helping kids of any age: "What have you heard? What are your friends saying? How are you feeling about what's happened?" 
In their answers, listen for misinformation that may underlie their fears, and gently correct any misconceptions.
"Some children engage in magical thinking and might think someone did something to deserve to be hurt or killed," McCain said. "You want to reassure your child — not by saying 'don't worry,' but by helping them to understand what actually happened, and reinforcing that no one ever deserves to be hurt in this way, no matter what."
As they process the information, younger children may need more hugs — who doesn't? — so be sure to provide plenty of affection and comfort. And try to remain calm and reassuring throughout even the most difficult conversations. Kids are sensitive to how their parents and caregivers react to a situation; if they sense anxiety, they will become anxious.
It's also normal for kids to regress. Potty-trained young ones may wet the bed, or a child may revert to "baby talk" or needing a long-forgotten stuffed "lovey."
"It's very important to make sure nobody makes the child feel badly for any of these behaviors," advised McCain. "Simply reassure him or her that it's OK, and move on."
Anger and fear are normal in older children. If your child is anxious about going to a public event, validate those feelings, and then dig a bit deeper to address the precise worry. "Let your kids know that as afraid as they may be, they can't allow these things to impact their decisions — they must continue living life," McCain said. "And in your own actions, model that behavior for them."
To help them regain their courage and balance, she suggests a pragmatic approach: Help your child make a checklist of actions that may reassure; a plan will help them feel prepared. "Take note of the exits, text home when you're in your seat, check in at pre-determined times during the evening - whatever will help her feel safe, that's what you should help facilitate. Let your child drive the conversation." 
Also important: Maintaining normal rules such as curfews, family dinnertime, and household chores. "Kids need structure and consistency, so while everything around them feels chaotic and like it's falling apart, your home is the part of their life that's reliable," McCain said.
And if your child doesn't want to go to public events, don't force the issue — at least not right away.
If the anxiety persists after two or three weeks, however, McCain advises seeking help.
"At any age, kids who are predisposed to anxiety may experience things like headaches, stomach issues, and sensitivity to loud noises as normal reactions to trauma," she said. "If it lasts beyond a few weeks or begins to interfere with daily life, you should seek help from your family doctor or a therapist."