Even for older adults with heart disease, exercise helps
Published: May 25, 2017
By Michelle Bearden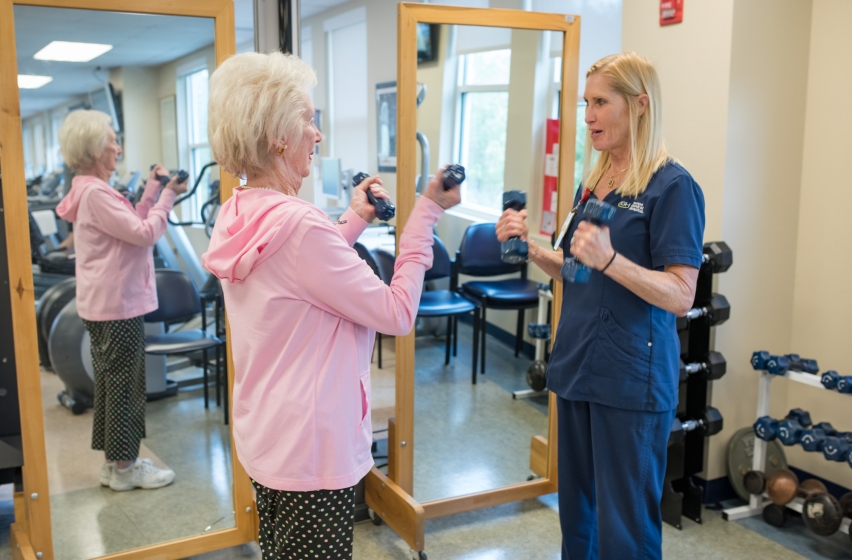 Ann Scott Knight, 82, has every intention of dancing at her grandson's wedding next spring.
You would never guess that Knight suffered a heart attack when she was 69.
Knight credits her three-times-a-week exercise program, for feeling more fit and healthy than ever.
"It has saved my life," said the South Tampa woman, a mother of four grown children and four grandkids.  "When you have heart problems, you're scared. It's hard to escape the fear of what you can and cannot do. But here, they took my hand and gave me a safe place."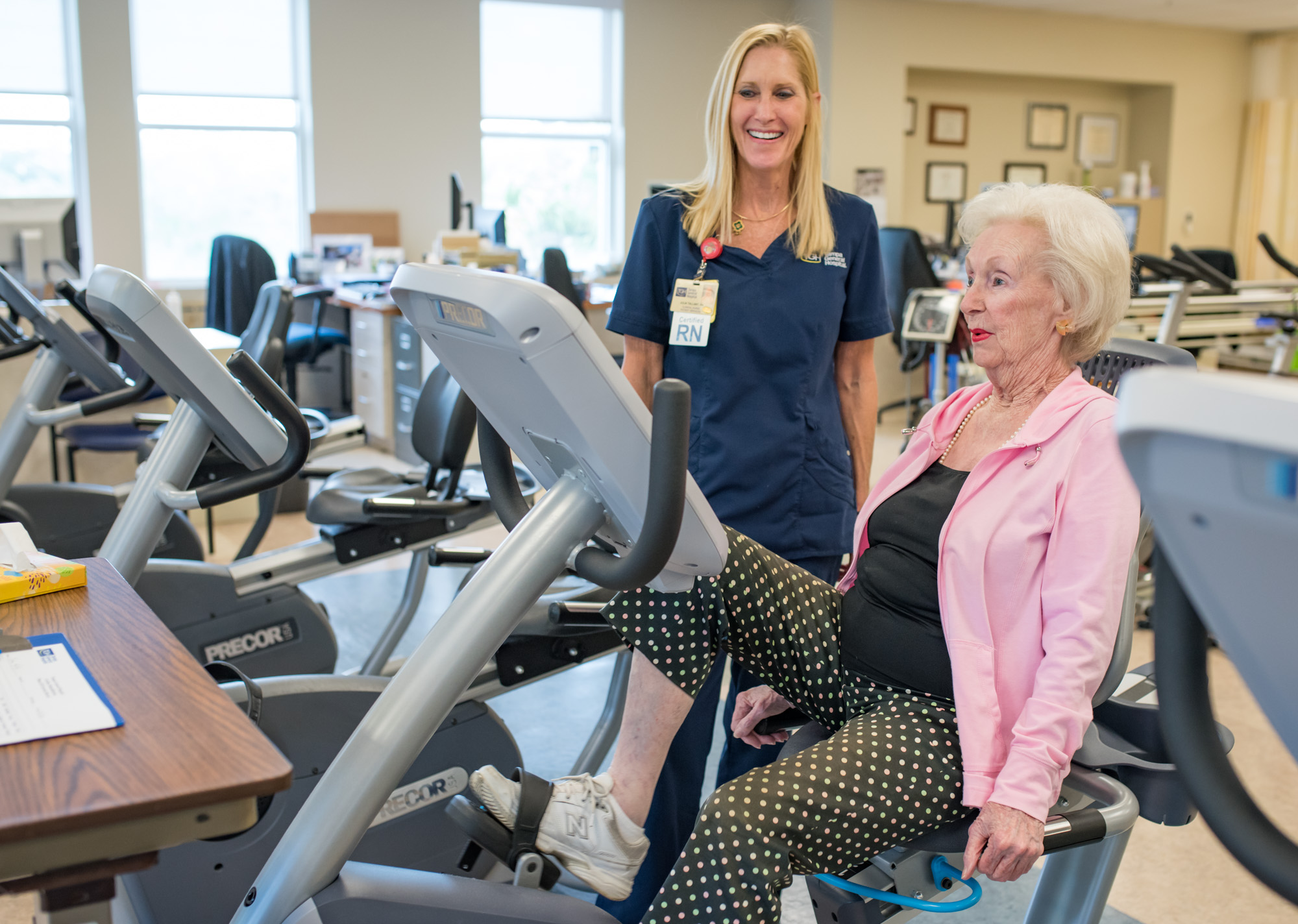 Knight's testimony about the benefits of exercise for older heart patients is confirmed by a recent scientific statement published by the American Heart Association, which concluded physical activity improves heart health, independence and quality of life for older patients with heart failure, heart attacks and strokes.
 Another plus: It improves the age-related deterioration of strength and balance, and reduces the frailty that affects older heart patients.
The AHA suggests those issues could be countered by a supervised exercise program, such as resistance and balance training, tai chi and yoga, and daily walking. (Of course, individuals should consult with their physicians before beginning an exercise program, especially if they have health challenges.) 
"I've seen total transformations," said Julia Tallant, a nurse clinician at Tampa General Hospital's Outpatient Cardiac Rehabilitation Program at the Armenia Clinic. "They come in on walkers and three months later, they're skipping out the door. Our goal is to make sure every patient leaves in better shape than when they arrive."
For TGH heart patients, the center offers a three-month program to accomplish just that. Most have suffered heart attacks, undergone surgery or had a stent procedure; others are waiting for heart transplants.
Tallant said she works with patients on both sides of the spectrum: Those who have never had a serious exercise regimen and those who had been physically active and now have to hold back and allow recovery to take its course.
Although many of her patients are older, heart disease does not discriminate when it comes to age. The center's clientele ranges from 23 to 88. Once the three-month program is complete, Tallant and other TGH staff help patients find a gym close to home.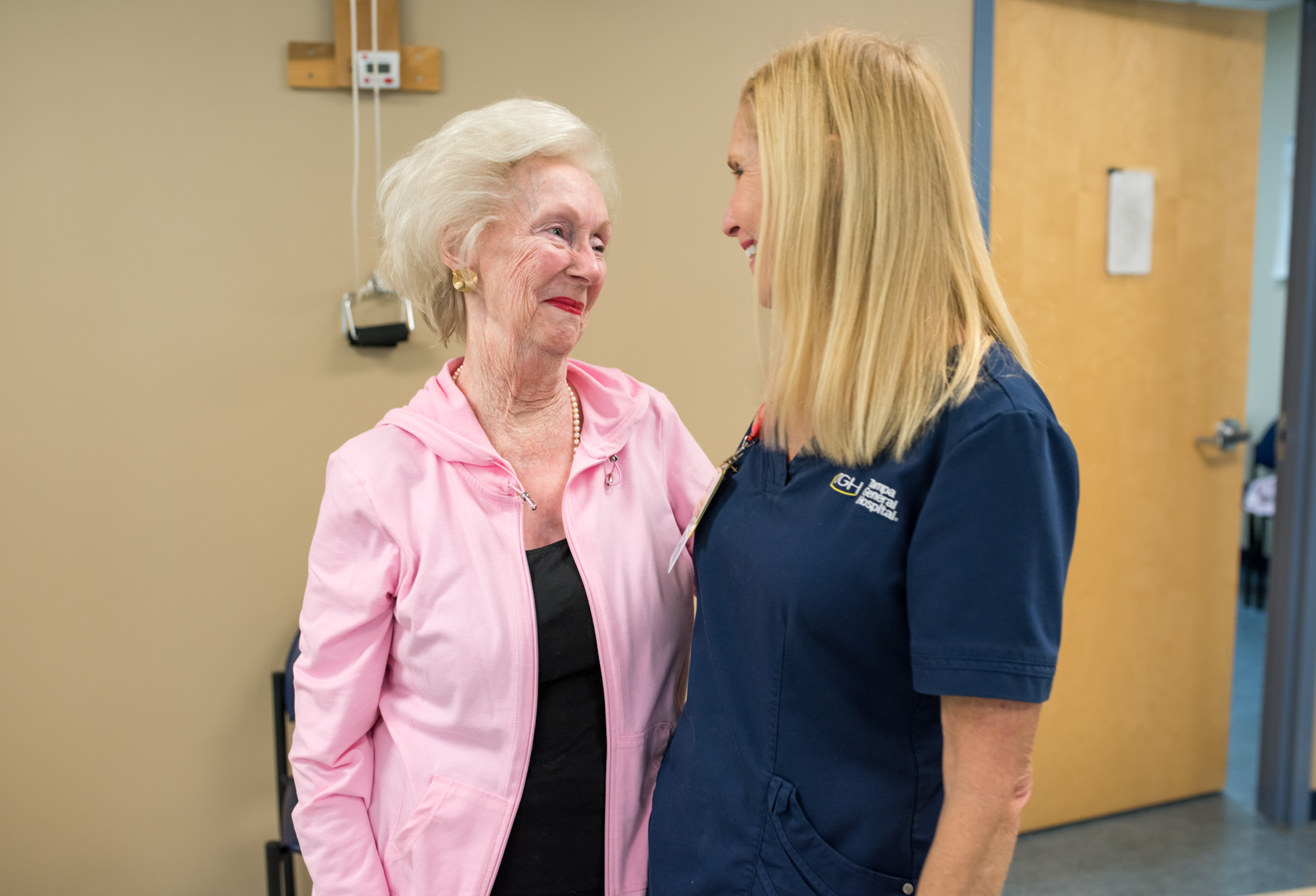 "This isn't a short-term prescription. We want patients to make exercise a part of their daily lives," she said.
Nationally, only about one-third or fewer of eligible elderly cardiac patients get this kind of care and attention, according to the AHA. Instead, healthcare providers tend to just stress medications and procedures, rather than getting them back on their feet and active again.
 Knight is a patient in TGH's program.
"This is my first priority," she said. "I keep busy with family and the organizations I belong to, but this has to come first. I don't let anything get in its way, because I wouldn't be alive without it."