Swim safety: What every parent needs to know
Published: Jun 15, 2017
By Michelle Bearden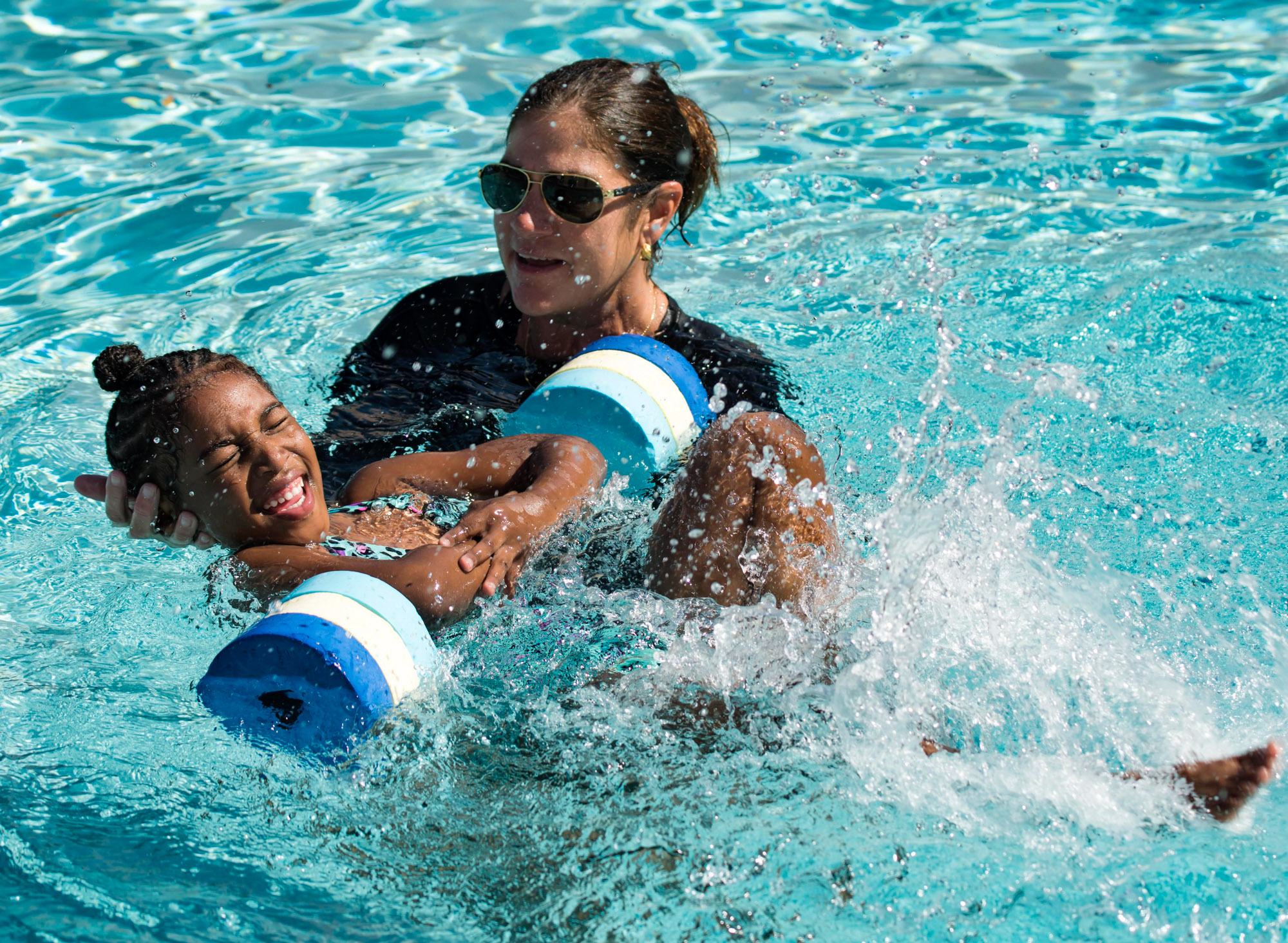 As chief of emergency medicine for Tampa General Hospital, Dr. David Wein sees all types and levels of injuries.
The one that is absolutely emotionally wrenching and haunted by "if only"s? A child's death by drowning.
"It's so preventable," Wein said. "As adults, it's our responsibility to make sure a child never becomes a statistic."
More than 40 children under the age of 6 have died from drowning in the last five years in the Tampa Bay area, according to the Prevent Needless Deaths campaign, an initiative sponsored by the Children's Board of Hillsborough County, Eckerd Kids and the Florida Department of Children and Families.
Locally, it's the top preventable death for children ages 1-4.
So what can be done about it? Plan for three layers of protection: supervision, barriers and emergency preparedness. Here are key safety steps:
SUPERVISION
 Designate a "water watcher." Because when "everybody" is watching, nobody is watching. Wein suggests handing off the duty every half hour or so, and wearing a lanyard to keep it official. If it's a big party, hire a lifeguard or babysitter. When you're the water watcher, put your cell phone, book, and other distractions aside and focus on the kids.
The campaign warns that children drown without a sound. The only noise when a small child falls in a pool might be a tiny splash. A child who gets into trouble while already in the pool may not be heard at all – don't expect splashing or screaming.
"If they fall in and know how to roll over and float on their backs, those few minutes can save their lives," Wein said.
BARRIERS
 Protect the environment. All pools should be fenced in with self-closing, self-latching locks that are out of reach for small children.  Install an alarm system on doors and windows leading to the pool.
 Any standing water can be dangerous. That includes wash buckets, bathtubs, shallow inflatable pools and ponds. Toddlers are top heavy; they may fall into buckets or other water sources and not be able to get out.
EMERGENCY PREPAREDNESS
Get CPR training. And remember those skills need to be updated regularly. Check out class times with the American Red Cross.
Keep a phone nearby for emergencies.
Adults can be at risk in the water, too, Wein said, especially those who don't know how to swim.
Most of the adult water injuries he sees in the emergency room are self-inflicted: Swimming or boating while intoxicated, not heeding riptide warnings on the beach or watercraft accidents when such safety precautions as life jackets aren't used.
"The drowning usually comes after the injury or accident," he said. "Respect the water. Drowning is a terrifying and helping feeling. It's basically suffocating to death."
Never learned how to swim as a kid? It's "never too late" to take lessons, said Jennifer Quijada, aquatics experience director at the South Tampa YMCA. She's seeing an uptick in the number of adults signing up for instruction.
"It only makes sense," she said. "We live in Florida, where water is everywhere. We should be taking advantage of all these great opportunities. Plus, it's great exercise. Just be smart about safety."
Photos by Daniel Wallace taken at the South Tampa Family YMCA.