Seven secrets for avoiding skin cancer
Published: Jun 13, 2017
By Michelle Bearden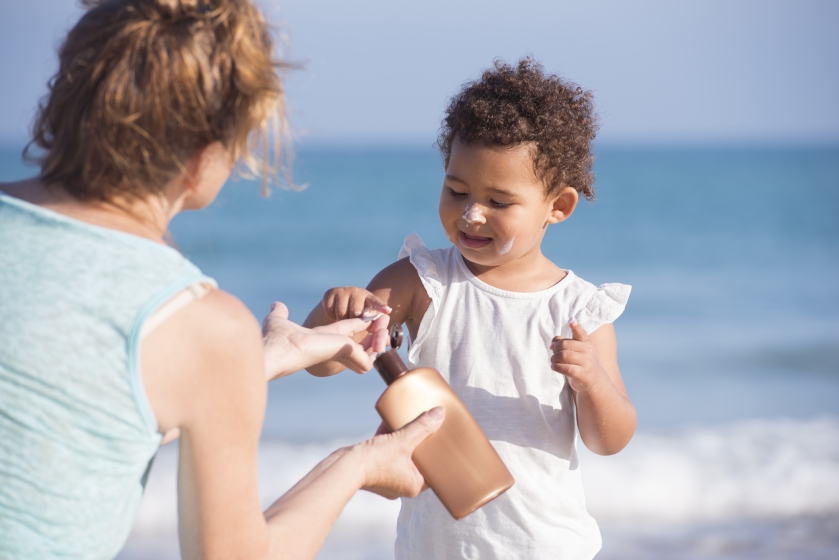 Sun worshippers, admit it.
At some point in your reckless youth, you slathered your barely covered body with baby oil, put up a tin foil tent around your beach chair and soaked in the sun's rays.
Ah, ignorance was bliss. We're a lot smarter these days.
"The sun will always be our friend," said Dr. Neil Fenske, chairman of the Department of Dermatology and Cutaneous Surgery at the USF Health Morsani College of Medicine and physician on staff at Tampa General Hospital. "It gives us light, warmth and Vitamin D. It makes us feel good. But it can also give us cancer."
And if you live in Florida, your risk for melanoma – the deadliest of all skin cancers – is the second highest in the nation behind California.
About 700,000 to 1 million Americans are diagnosed with some form of skin cancer each year, making it the most common of all cancers. The good news is that nearly 90 percent of skin cancers are preventable and, if detected early, highly curable.
If you become one of its victims, you're not alone.  Half of all Americans will experience skin cancer at least once before the age of 65. And the average age is dropping from 50 to 40.
But giving up on the sun? Fenske wouldn't hear of it.
"I'm no zealot. I've always preached moderation. Be sun smart," he said. "We've got enough science and information these days to take the precautions we need."
Among his key tips:
Don't skip the sunscreen. With hundreds of choices on the market, Fenske said to look for a brand with "broad spectrum" on the label. That will protect you from UVA rays, which can prematurely age your skin and cause wrinkling and age spots, and UVB rays, which can burn your skin.
 SPF 30 is the magic number. Anything higher than that just costs more money for minimal added protection. Don't forget to reapply every two hours, especially after swimming or sweating.
 Clothing is your friend, Fenske said, providing protection from the sun's harmful rays. For an extra layer of safety, check out "rash guard" clothing that incorporates sun protection in the fabric.
 Your eyes and head matter, too. Wear sunglasses with UVA and UBA protection, and keep your head and ears covered whenever possible. Said Fenske: "A broad-brimmed hat is better than a baseball cap, which is better than no hat at all."
Watch the clock. The most hazardous hours for sun exposure are between 10 a.m. and 4 p.m., with UV rays the greatest threat in late spring and early summer.
Protect your kids. Parents need to be extra diligent protecting children, who spend a lot of time outdoors in the summer months.
Pay attention to your skin. Besides an annual visit to a dermatologist, perform your own checks and look for any changes to moles, freckles or birthmarks.
And don't forget those hard-to-see areas, either, Fenske said.
"I've found cancer on the scalp, on the butt, on the back," he said. Basal or squamous cell cancers are mainly caused by habitual sun exposure and usually aren't fatal if detected early and treated.
Melanoma, on the other hand, claims about 76,000 lives a year. It often resembles a mole or emerges from an existing mole, and if not caught quickly, can spread to other parts of the body.
In simpler times, skin cancer was less of a threat, Fenske said. In 1935, the risk was one in 1,500. Today, it's less than one in 50, which he attributes to the depletion in the ozone layer and Americans spending more time outdoors.
As for those early years spent lavishing in the sun with no protection?
Alas, you may still end up paying the price in your advanced age. Some 75 percent of sun damage to your skin happens by the time you're 20.
"You can't erase what happened," Fenske said. "But you can slow down the process by adopting good habits now. It's never too late."