Risks for teen drivers, deadly tattoos and dog flu
Published: Jun 2, 2017
By Lisa Greene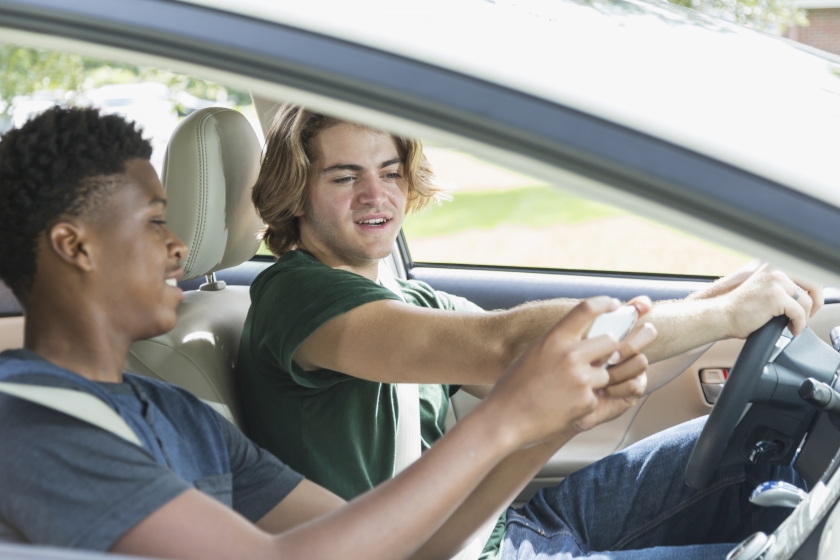 Summer break marks the start of the "100 deadliest days" for teen drivers, reports NBC News. Accident rates rise while teenagers are out of school, says the AAA, and a study says new drivers ages 16 to 17 are three times as likely as adults to be in a fatal crash.
Key factors in fatal teen crashes include distraction, speeding and not buckling up. Distraction includes both cell phones and talking with other passengers in the car.
How can you protect your teen driver? The AAA recommends:
Talk with your teen often about distraction and speeding.
Teach by example. Buckle up and don't use your own cell phone or engage in other risky behavior while driving.
When your teen starts driving, create a written driving agreement with family rules.
1,600 people were killed in crashes involving teen drivers (16-17) in the last 5yrs during the #100DeadliestDays https://t.co/GIjifmB9Ho pic.twitter.com/HyF8NKDZfX

— AAA (@AAAnews) June 1, 2017
Just got a new tattoo? Don't get in the ocean. British Medical Journal reports that a man who died from a flesh-eating bacteria infection went swimming just five days after getting a new tattoo, reports Fox News.
Man with new tattoo dies from flesh-eating bacteria after ignoring advice to wait two weeks before swimminghttps://t.co/Joaz3SgEot

— Birmingham Mail (@birminghammail) June 2, 2017
Still want to get inked? The federal Food and Drug Administration and the Mayo Clinic offer safety tips.
There's another way to beat jet lag, scientists say. Delaying meals may help reset your body clock, say researchers who studied blood sugar rhythms of participants in a small study published in Current Biology. The key: adjusting your meal times to match that of your destination on the day you travel.
Do you know CPR? Then you'll love this story from the American Heart Association as much as we do: an elementary school's first responder team used CPR and an AED to save the life of a teacher who went into cardiac arrest. What had they been doing 30 minutes earlier? An emergency drill.
Thirty minutes after elementary school's emergency response drill, teacher's heart stopped. #AHANews #CPRsaveslives https://t.co/qM4XIT2PuK pic.twitter.com/IbBAyavqww

— American Heart Assoc (@American_Heart) June 2, 2017
And finally, because we care about the health of our canine friends too: A dozen cases of H3N2 canine influenza virus, or dog flu, have been confirmed around the state of Florida. It's the first time the disease, which poses no threat to humans, has been found in the state, reports the Tampa Bay Times.
So far, all of the dogs who have the illness were either at one of two dog shows or in contact to dogs who were at the shows, reports the Associated Press.
Florida officials are monitoring an outbreak of "dog flu" that has already been confirmed or suspected in 13 dogs: https://t.co/Kcij1RMcsd pic.twitter.com/iy53RVyREG

— Good Morning America (@GMA) June 2, 2017
If you're worried about your pet, you can contact your vet to get your dog vaccinated.
This Week in Health is our weekly roundup of health headlines in Florida and across the nation.