Make a wish…for less bacteria on your birthday cake
Published: Jul 31, 2017
By Lisa Greene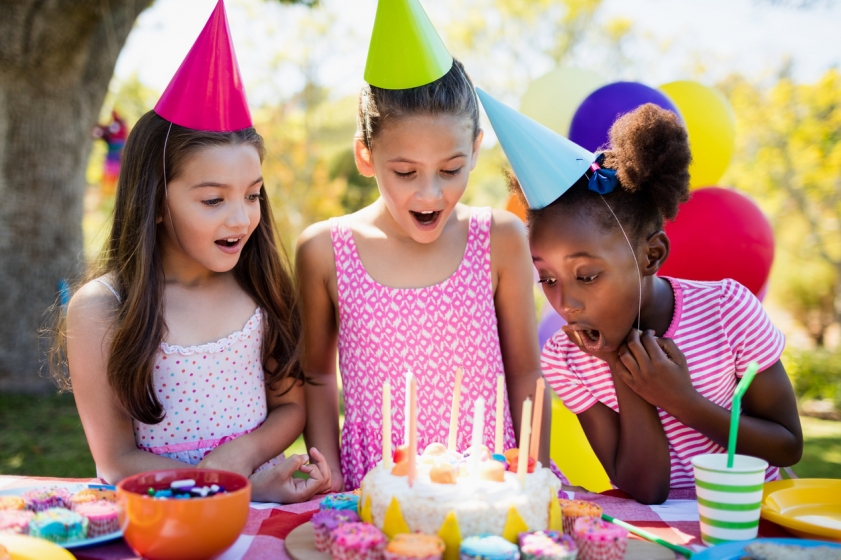 Bad news, birthday cake fans: if you blow out the candles when you make a wish, you're spreading more than birthday cheer.
A team of party-hating, birthday-Grinching, parade-raining researchers at Clemson University actually set out to measure how many germs you spread when you blow out the candles. The result? Bacteria increased by 1,400 percent, reports The Atlantic, whose writer Sarah Zhang had previously "been living in ignorant, saliva-splattered bliss."
Uh oh. Beware of birthday cake. Especially if you're a germaphobe. But keep in mind not all bacteria is bad :) https://t.co/f8GCzjP3D9

— CBS4 Miami (@CBSMiami) July 31, 2017
You can still eat your cake, said Clemson researcher Paul Dawson, because the chances of getting sick from candle-blowing are pretty small. The good news: the study didn't try to measure how unhealthy residual wax from the candles might be. But we're sure that will be next.
Yet another study has found a link between too little sleep and too much weight, reports the Washington Post. This one quantifies the cost of sleeplessness in cold, hard, clothing sizes. Researchers found those getting six hours of sleep averaged about 1.2 inches larger around the waist – about a clothing size – more than those getting nine hours. (Of course, getting more sleep can improve your health in other ways as well. Like these.)
Next time you're about to order a soda with your burger, think about this study in the journal BMC Nutrition. Researchers found that combining the two causes your body to metabolize less fat – and store more of it.
Why drinking a coke with your hamburger is a bad, bad idea: https://t.co/Nr2DQUyfHS pic.twitter.com/msSl1mu45b

— Forbes (@Forbes) July 31, 2017
The parents of a Plant High School cheerleader have shared their story with the Tampa Bay Times in hopes that others will learn about their daughter's tragic death from a heroin overdose. Katie Golden died in April, just a few weeks before graduation.
Parents of Plant High cheerleader urge others to learn from her death by heroin overdose https://t.co/3CSf9NGvlR

— Tampa Bay Times (@TB_Times) July 26, 2017
And finally, on Friday the FDA proposed putting less nicotine in cigarettes so they will be less addictive. Although the FDA has had the power to regulate nicotine since 2009, this is the first time it's proposed this kind of cut, reports the Los Angeles Times.
Lowering nicotine levels could decrease the chances that future generations become addicted to cigarettes. pic.twitter.com/6vhe8wZXnC

— FDA Tobacco (@FDATobacco) July 28, 2017
This Week in Health is our weekly roundup of health headlines in Florida and across the nation.