Last week of work? Still enough time to make a new friend
Published: Jul 28, 2017
By Ellen Fiss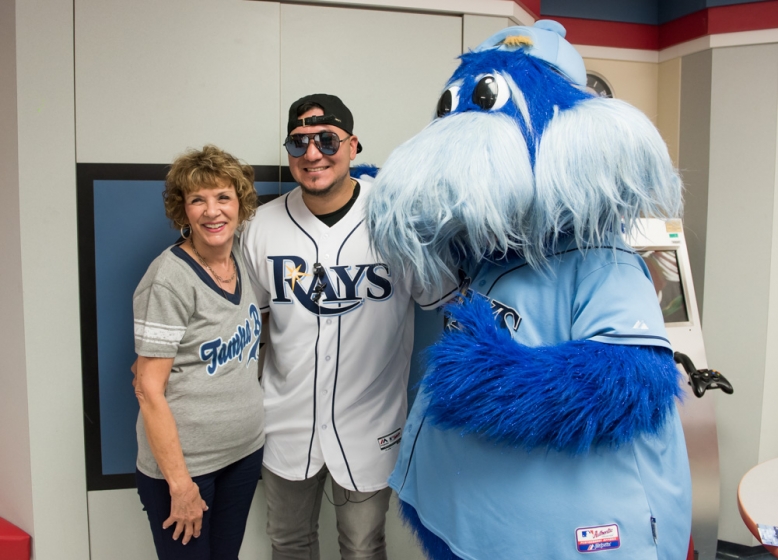 It was the last week before retirement for TGH's Sharon Zegalia – but she still got to experience something new.
Zegalia, an Employee Health specialist who retired Friday after a combined 35 years of service, is a big Tampa Bay Rays fan. While she has attended many games, she had never gotten the chance to meet team mascot Raymond up close and personal.
Colleague Cheryl Starling knew that Zegalia had always wanted to meet Raymond, so she arranged for Zegalia to come visit the Children's Medical Center when Raymond and catcher Jesus Sucre were there this week visiting children. 
What makes this week's visit even better? Zegalia started at Tampa General in 1979 as TGH's first child life specialist. She worked there for six years before going on to work in other areas of the hospital – but still calls Child Life "the most rewarding job of my career." So returning there this week brought everything full circle.